As an Entrepreneur how do you cope with a longer COVID crisis? Join our Mastermind Group to address your pressing Q4 challenges
About this Event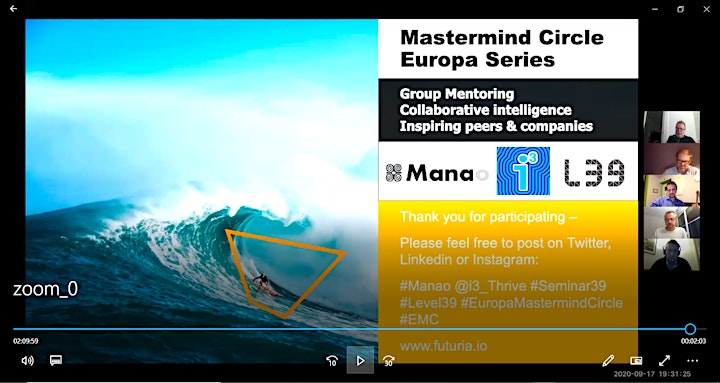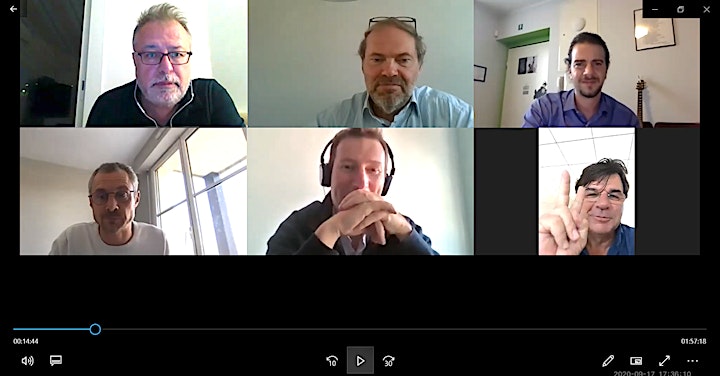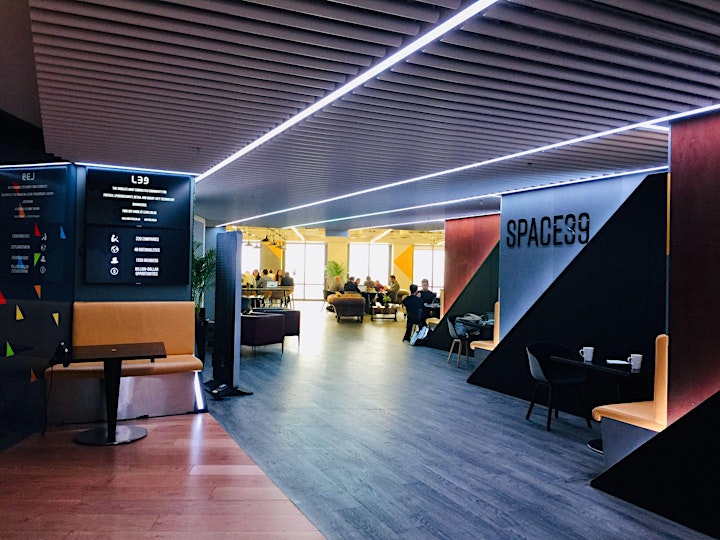 Manao + iCube-Thrive have interviewed 250 entrepreneurs, CEOs, and top executives in London & across Europe and today we have lessons to share with you, about how to surf this lasting Covid Tsunami!
THE ENTREPRENEURS MASTERMIND CIRCLE - GLOBAL SERIES, with the patronage of #Level39, can help you answer your most urgent questions about this crazy "Back-to-Business" period, still under threat from Covid-19. Come and share with you peers the challenges of this autumn-winter:
- How can we bear much longer with this ongoing crisis that prevent us from running our normal businesses?
- Should we pivot and in what direction?
- How can we use this time to better prepare for the real post-Covid exit in 6 or 12 months?
- How can we keep our client / supplier / investor relationships alive and fruitful?
- How can we pursue our efforts in networking, business development and sales?
Let's share our experiences, benchmark our answers to these questions and let's make progress together.
And let's not forget that there is a future beyond Coronavirus that we should also prepare for !!
We want to offer you a more positive outlook by debating about 16 Future Disruptions that will change the way you look at your business today and open your eyes to unexpected new opportunities.
Mingle via this unique live Zoom event with other inspiring CEOs and founders of startups as well as growing Small and Medium size Businesses from London, the US, Asia and across Europe. You are not alone anymore.
[Studies show that companies whose founders have been mentored by seasoned #entrepreneurs and #mentors are 3 times more likely to become top performers themselves.]
That's why we created the Entrepreneurs Mastermind Circle:
http://bit.ly/EntrepreneursMastermindCircle
Welcome to our exciting monthly group mentoring program based in London + Nice, and now online, that François Marmion (Manao) and Eric Vidal (i3-Thrive) both seasoned entrepreneurs and business mentors have launched together, with the far-reaching support of Level39 - Canary Wharf, London.
Our group gathers 8 to 15 committed entrepreneurs from start-ups and SMEs willing to improve their business practices.
TOGETHER,
we listen,
we share ideas,
we exchange best practices,
we care for each other's issues,
we resolve problems, using our collective intelligence,
we decide to take action,
and we become accountable of our progress to the group.
Group Mentoring is a fantastic and cost effective way to get a mirror effect, not only from your mentors but also from your peers, other entrepreneurs like you who go through similar experiences and challenges, especially during these very testing times.
On top of these problem solving monthly sessions, we discover every time 2 critical future disruptions out of 16 we regularly survey for our clients. That gives us an occasion to share everyone's views on business practices & strategies, and see how some can lead to new opportunities, be applied to your growing businesses, or validate existing strategies.
We talk among other disruptions about:
- Future of food
- Biometrics everywhere
- Connected brains
- Micro mobility and macro smart cities
- Defeating aging
- Digital resistance
- Breaking tech monopolies...
We are certain it would be of great interest to you and your team or clients.
The programme spans over the whole year on a subscription basis, but the FIRST session is always FREE, so that you can have a feel for the group dynamics.
To attend our next meeting (the ZOOM session starts sharp on time) to 7:30 pm, you must register to secure your seat (spots are limited as usual so book yours fast!).
Bring other fellow entrepreneurs, and you'll enjoy 1 month free of group mentoring session for every paying member you bring and who commits to a 6 month plan.
We are looking forward to seeing you!
Would you have any question, please check our FAQ:
http://bit.ly/EntrepreneursMastermindCircle or email us.
Full instructions and a live ZOOM link will be emailed upon booking confirmation
=
Entrepreneurs, CEOs, Members of #Level39 #Digital39 (expanding SMEs and established startups):
Why is this workshop for you?
+ Your business health and strategy have changed during the last few months due to the COVID-19 crisis. It now requires being clarified for all parties: banks, investors, employees, clients, partners and before you look for better way to generate cash, find more investment or expand to international markets
+ You need to work in a very international environment and need to identify the best practices in various challenging cultural backgrounds (UK vs US vs Europe vs Asia)
+ You look for new ways of doing things (focus 200% on user/customer experience (UX/CX), reinvent your company, successfully digitize your business, develop an umbrella brand, scale-up your business, integrate services, bet on the future, etc.)
+ You look for directly actionable online/offline tools and skill-sets to better communicate with your team, clients and partners
+ You need a better alignment between personal and business life, and avoid "entrepreneur's burnout"...
Whatever your challenges are as a SME/Startup leader you will be able to exchange, benchmark and resolve them in a friendly and non-judgemental environment, all facilitated by 2 seasoned mentors.
=
What do you get with your membership?
+ A monthly 2-hour meeting of group mentoring (except in August)
+ Collaborative problem solving sessions within the group
+ A collective discussion on a top strategy case
+ Business mentoring by two seasoned mentors facilitating the sessions
+ Free reading materials about future disruptions every month
+ Commitment to actions that you will take following each meeting
+ Networking with top notch peers from diverse backgrounds and industries
+ Voluntary invitation on our WhatsApp group to share more learning and updates
+ A discount of £70 every time you bring to the group a new registered member (committing to a 6 month plan)
+ Special Global Series - Mastermind Circle members rates for other one-on-one business audits, mentoring or coaching sessions with us or our recommended roster of experts.
=
Your Facilitators for the Group Mentoring Workshop:
Francois Marmion, Managing Director, Manao Ltd. - Management Consultant, Startup CEO, Investor, Entrepreneur, Start-up Mentor and Advisor, Alumni of Ernst & Young and Dauphine, Lecturer in strategy case studies, entrepreneurship and future studies at INSEEC & Dauphine London campus - fm@manao.co.uk
Eric R.T. Vidal, Co-Founder, iCube-Thrive, New York +London+Paris+Nice/Sophia Antipolis, Global Digital Marketer with Fortune 1000/SMEs, Entrepreneur, Startup Mentor and Advisor - Wharton Business School's Total Leadership™ certified, Tokyo University Zen Dogen Sangha alumni - eric@icube-newyork.com