ONLINE Meditation Class: Pathway to Happiness (Friday Lunchtimes)
Event Information
Refund policy
Refunds up to 1 day before event
A six week meditation course with Gen Kelsang Gakyi
About this event
ONLINE: Bookings on this page are for those intending to attend the class online.. To attend the class in-person, book here.
"By training in meditation, we create an inner space and clarity that enables us to control our mind regardless of the external circumstances. Gradually we develop mental equilibrium, a balanced mind that is happy all the time, rather than an unbalanced mind that oscillates between the extremes of excitement and despondency."
Venerable Geshe Kelsang Gyatso Rinpoche: How to Transform Your Life
Our mind can be an inexhaustible fountain of happiness for us, light and joyful – or it can be the heaviest baggage we carry with us and undermining our confidence. Meditation allows us to consciously choose the path of happiness.
In this seven week course we will look at how we can learn for ourself the extraordinary benefits of a daily meditation practice. Each class is self-contained, so don't worry if you can't attend all the classes. Beginners welcome.
Whenever possible the classes are offered live on Monday evenings at 7pm - on occasion it may be necessary to pre-record them. Available online for 48 hours. Each class is approximately an hour and fifteen minutes long.
We also offer the classes in-person on Friday lunchtimes at 12.30 at KMC Nottingham, Gedling House, Wood Lane NG4 4AD. The places available for in-person classes are limited, so please book in advance here.
We also offer these classes in-person, please click here for booking details.
£4.00 per class (per person)
Free for members
Details of membership are available here.
Full details of the meditation centre's programme please see www.meditateinnottingham.org
EVERYONE WELCOME
0115 985 7356
hello@kmcnottingham.org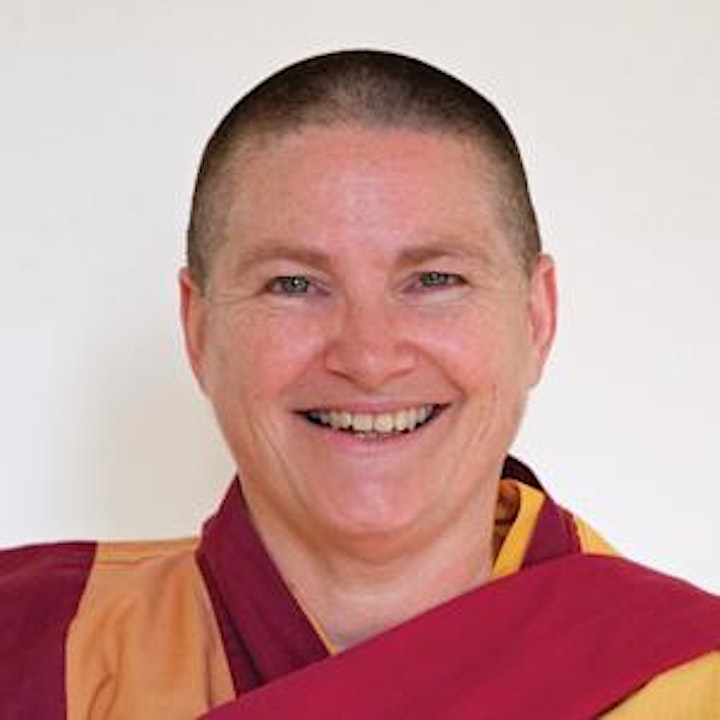 The teacher for this course is Gen Kelsang Gakyi, Resident Teacher at Kadampa Meditation Centre Nottingham, much respected for her ability to presents Buddha's teachings with warmth, humour and clarity.
Date and time
Location
Refund policy
Refunds up to 1 day before event
Organiser of ONLINE Meditation Class: Pathway to Happiness (Friday Lunchtimes)
Kadampa Meditation Centre Nottingham (KMC Nottingham) was founded 30 years ago by Venerable Geshe Kelsang Gyatso, as a place of peace and public benefit in the heart of Nottingham where everyone can learn about meditation and modern Buddhism to find practical solution to life's problems through developing wisdom and compassion. We offer classes, course and events suitable for everyone throughout the year. Everyone welcome.
www.meditateinnottingham.org