ONLINE Meditation Class: Power of Patience (Monday evenings)
Event Information
Refund policy
Refunds up to 1 day before event
A seven week meditation course with Gen Kelsang Gakyi
About this event
ONLINE: Bookings on this page are for those intending to attend the class online.. To attend the class in-person, book here.
"Since it is impossible to fulfil all our desires or to stop unwanted things happening to us, we need to find a different way of relating to frustrated desires and unwanted occurrences. We need to learn patient acceptance."
Geshe Kelsang Gyatso: How to Solve Our Human Problems
Patient acceptance is often thought to be a weak and passive response to problems we have neither the power nor the courage to solve. In reality, however, being patient is far from being passive.
In this seven week course we explore the beautiful and powerful mind of patience which enables us to remain calm and peaceful while responding in a positive and beneficial way to difficult situations.
This series of meditation classes is suitable both for those new to Buddhist meditation and those more familiar with the practice.
Whenever possible the classes are offered live on Monday evenings at 7pm - on occasion it may be necessary to pre-record them. Available online for 48 hours. Each class is approximately an hour and fifteen minutes long.
We also offer the classes in-person on Monday evenings at 7pm at KMC Nottingham, Gedling House, Wood Lane NG4 4AD. The places available for in-person classes are limited, so please book in advance here.
We also offer these classes online, please click here for booking details.
£5.00 per class (per person)
Free for members
Details of membership are available here.
Full details of the meditation centre's programme please see www.meditateinnottingham.org
EVERYONE WELCOME
0115 985 7356
hello@kmcnottingham.org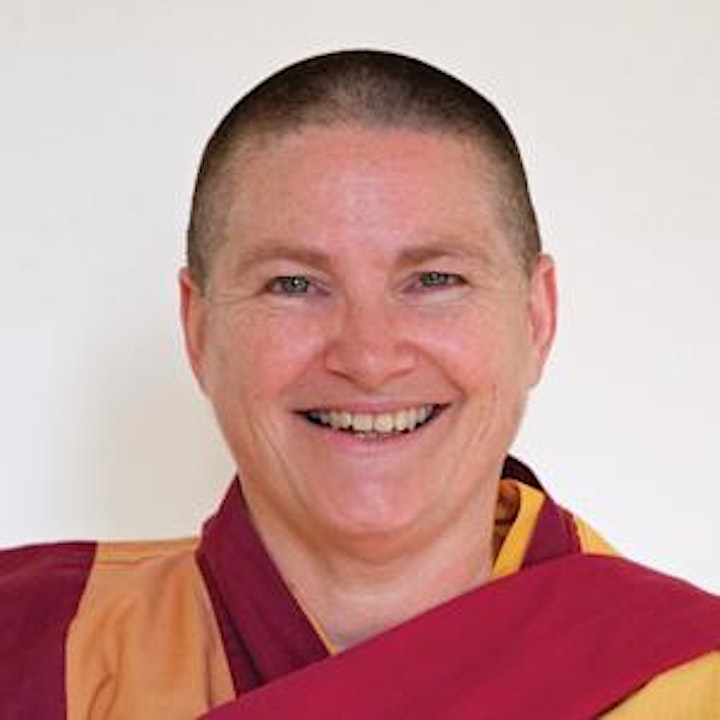 The teacher for this course is Gen Kelsang Gakyi, Resident Teacher at Kadampa Meditation Centre Nottingham, much respected for her ability to presents Buddha's teachings with warmth, humour and clarity.
Date and time
Location
Refund policy
Refunds up to 1 day before event
Organiser of ONLINE Meditation Class: Power of Patience (Monday evenings)
Kadampa Meditation Centre Nottingham (KMC Nottingham) was founded 30 years ago by Venerable Geshe Kelsang Gyatso, as a place of peace and public benefit in the heart of Nottingham where everyone can learn about meditation and modern Buddhism to find practical solution to life's problems through developing wisdom and compassion. We offer classes, course and events suitable for everyone throughout the year. Everyone welcome.
www.meditateinnottingham.org