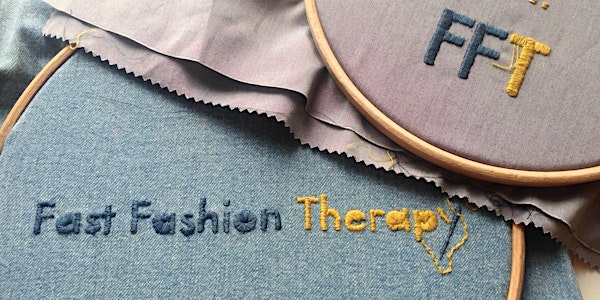 Online Mend-a-long - Repair and refashion your clothes
A monthly online workshop offering advice and ideas on how best to repair and alter your old or damaged clothing.
About this event
Eleanor and Sarah (Fast Fashion Therapy) are on hand to help you repair and alter your clothes in a regular online sewing workshop. More of a group mend-a-long than a workshop, we chat and offer advice on how to repair and upcycle your clothes.
We are a friendly and inclusive group, feel free to share ideas with others on how we can mend and refashion clothes to reduce textile waste.
We keep our workshops free so everyone can have the opportunity to join us, if you are able to make a small donation with your ticket it would be hugely appreciated and would support the work we do in reaching more people with clothing repair! Suggested donation is £3.50.
www.fastfashiontherapy.co.uk
https://www.facebook.com/fastfashiontherapy/
https://www.instagram.com/fastfashiontherapy/?hl=en