Join us for our next online movie night, with a screening of This Good Earth, as we delve into the world of organic farming.
About this event
Tickets are very limited and only available to those who are residents of Kirriemuir and the glens. Don't delay in booking your space!
This Good Earth is set to shake the foundations of our trust in the safety of much of modern farming and our food.
The 92-minute film from the award-winning director Robert Golden reveals how we face environmental disaster unless all ploughing is stopped and how only organic farming can now safely feed the world.
The film, beautifully shot in Dorset, UK and two years in the making, brings together farmers, scientists, ecologists and expert academics to contest the disturbing influence that agrichemical giants exert over the farming industry and warns that the way we currently grow our food could effectively kill us unless huge changes are made in how we treat our land and other species.
Find out more here: https://this-good-earth.com/
After registering, you will receive two links:
A link to our Facebook Group (please join in advance of the group viewing time). Here, we will chat and discuss on a live thread whilst watching the movie.
A link to stream and watch the movie from your own device. This link will be valid from 10am on Saturday 1st May to midnight on Sunday 2nd May. Watch at the group viewing time of 7pm on Sunday 2nd May or in your own time within the viewing window.
#SustainableKirriemuir #ClimateChallengeFund #ThisGoodEarth #MovieNight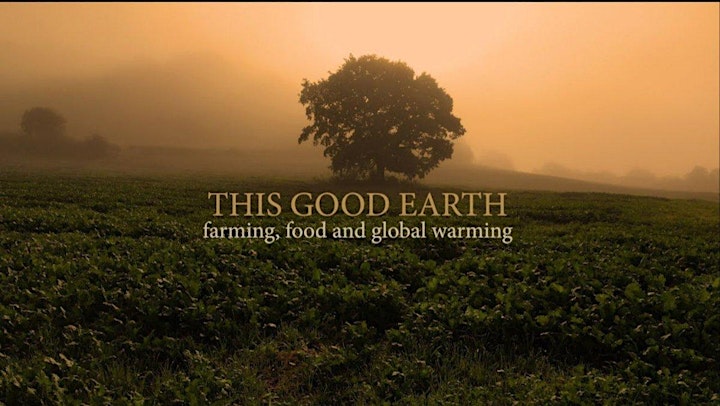 This activity is part of our Scottish Government Climate Challenge Funded project, Nourish Kirriemuir. For more information on the project please contact Lauren, our Learning and Events Leader at lauren@sustainablekirriemuir.co.uk.
If you have any questions at all or require any assistance in online streaming of the movie please let us know by emailing: lauren@sustainablekirriemuir.co.uk.
Organiser of Online Movie Night: This Good Earth