Event Information
Refund policy
Refunds up to 30 days before event
Eventbrite's fee is nonrefundable.
Develop transformational and breakthrough coaching skills whilst designing your own destiny in another 15 days of incredible NLP!
About this event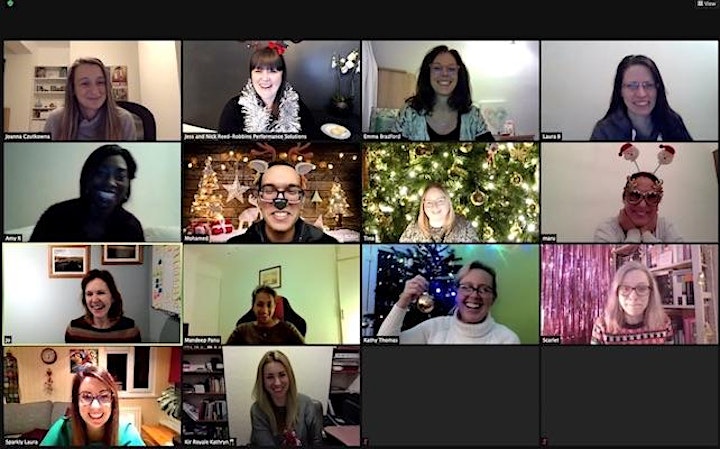 ONLINE NLP Master Practitioner Training 
with INLPTA NLP Master Trainer  Jessica Reed-Robbins and  
ABNLP NLP Trainer Nick Reed Robbins
DATES:
Practitioner Refresh:     23rd-24th April 2022
Module 1:                       6th to 8th May 2022
Module 2 part 1:             27th to 29th May 2022
Module 2 part 2:             17th to 19th June 2022
Hypnosis Practitioner Certification:   8th July 2022
Module 3:                      9th to 11th July 2022
WHAT'S INCLUDED:
15 days of classroom training online
200 page manual
SuperPowerSchool Audio Programme on mp3
INLPTA & ABNLP Certificates on passing.
Hypnotherapy Practitioner Certification on passing.
An introduction to EFT.
An introduction to the use of NLP to diagnose and heal the emotional root causes of illness and disease.
Ongoing weekly group mentoring and practice sessions via zoom.
NLP MASTER PRACTITIONER TRAINING
This is an amazing and intensive 15-day training programme designed to take your NLP and coaching skills to a level of mastery as well as help shape your thoughts, feelings and behaviours to help you effortlessly create and shape your own destiny.The NLP Master Practitioner Course is to the NLP Practitioner Course (in Jedi terms) is what Yoda is to Luke Skywalker! You've mastered the NLP concepts and techniques and now its time to truly master the underlying forces beneath them! You will learn to use NLP effortlessly in conversation and as part of deeper and more powerful breakthrough sessions with your clients.The master practitioner course is a truly life-changing experience! Mastering the forces that help us be, do and have anything we want in life as well, whilst working towards your own personal goals and dreams. We aim to make it informal, fun and truly inspirational.  
MODULE 1 
QUANTUM LINGUISTICSUSING LANGUAGE TO BLOW THE BOUNDARIES ON OUR MODEL OF THE WORLD, EXPAND OUR POSSIBILITIES AND RESOLVE PROBLEMS.
In this first module, you'll be exploring the power of quantum linguistics and the elegant power to transform a client's model of the world, using linguistic patterns alone.You can use these patterns on their own, or use them to loosen a problem so that subsequent interventions have a deeper impact.  You will understand how language can blow the boundaries on what we are capable of thinking, and directly change your clients internal representations that create a problem.You will start to think in terms of generative change rather than remedial change so that your clients are not broken and need fixing, but capable of transforming their challenges into their more valuable learnings. By the end of this module, you'll be able to remove limiting decisions linguistically, change limiting beliefs using sleight of mouth patterns and have a much deeper understanding of all of the NLP patterns, techniques and concepts. 
MODULE 2 
This module can be taken as a stand alone training in breakthrough coaching! VALUES, META-PROGRAMS & PRIMARY QUESTIONSRE-SHAPING YOUR ENTIRE DESTINY BY CHANGING THE DEEP UNCONSCIOUS PROGRAMS THAT DICTATE OUR CHOICES IN LIFE.
This module is often the most personally transformative of all of the modules. You will learn how to elicit and change the underlying structures that make us do everything we do in life, the values that dictate our decisions and choices and even the rules that tell us when we are allowed to be happy. You will have the opportunity to reshape your own destiny by changing your life values and corresponding rules that will support you on your chosen future path and programming them in at an unconscious level. In addition, one of the most powerful elements of NLP is discovering your primary question, the unconscious question we have been asking all of our lives, in every situation that often dictates the entire story of our lives. You will also learn how to do a parts integration purely linguistically and to elicit meta-programmes; the strategies that filter our experience and subsequently dictate our behaviours in life. For example, does the carrot or the stick motivate you the most? We'll also cover the psychological types defined by Carl Jung and how they relate to NLP. During this module, you will be putting everything you've learned into practice by performing a breakthrough session with someone on the course.  You will learn how to perform a breakthrough session to help that individual be, do and have everything they desire in life and they will help you breakthrough to unlimited levels of success as well. This is one of the most life-changing aspects of the course and one of the reasons our master practitioner programme has such incredible results.  
MODULE 3
STRATEGIES & MODELINGMASTERING THE PROCESS OF ELICITING, DESIGNING AND INSTALLING MORE EFFECTIVE STRATEGIES TO CREATE NEW EMPOWERING BEHAVIOURS.
In this module, we will be investigating how to elicit, design and install strategies; the sequence of internal representations that create all our behaviours and habits. You'll learn how to elicit a client's strategy for the problem they have, loosen the pattern and design and install a new empowering strategy for them using techniques such as the swish pattern and chaining anchors. We will also be learning about modeling, the science of replicating genius, originally used to create NLP. We will be looking at the different types of modeling along with the pros and cons of using each type. You will have the opportunity to create your own modeling project where you will choose an expert of your choice, model their ability, recreate it in yourself and then teach it to others. 
HYPNOTHERAPY PRACTITIONER CERTIFICATION
You're already qualified in all of the NLP coaching basics such as rapport and sensory acuity. You're also qualified in transformative techniques and hypnotic language. So in just one day, we will teach you how to add hypnosis and hypnotherapy into your NLP toolkit to supercharge your results with clients and with yourself too!
ARE YOU READY FOR AN INCREDIBLE EXPERIENCE THAT WILL TRANSFORM YOUR DESTINY?
CONTACT US 
INLPTA MASTER TRAINER: Jessica Reed-Robbins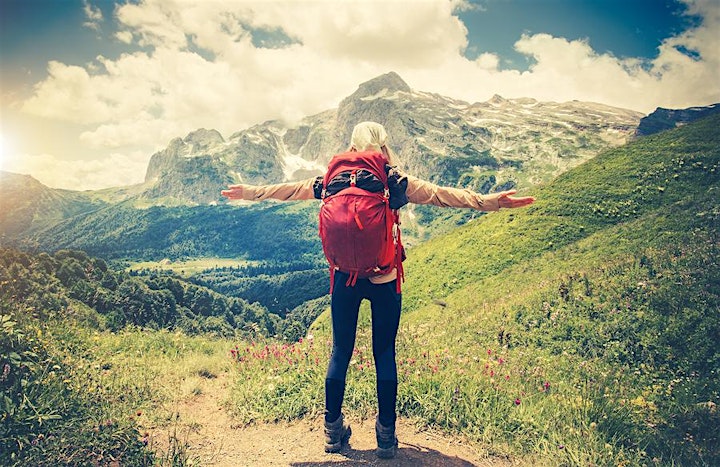 Date and time
Location
Refund policy
Refunds up to 30 days before event
Eventbrite's fee is nonrefundable.