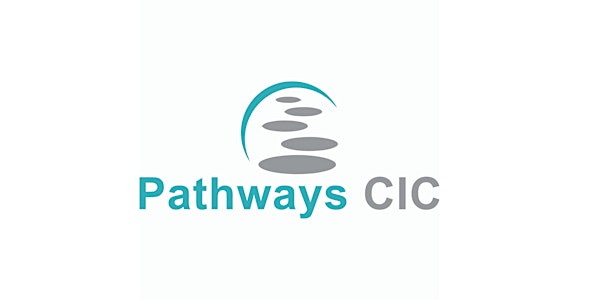 Online PCI Accredited Comprehensive Care Coordinator Course - July 2022
Refund policy
Contact the organiser to request a refund.
Eventbrite's fee is nonrefundable.
Sales Have Ended
Ticket sales have ended
Hi thanks for your interest in our Personalised Care in Practice - Comprehensive Care Coordinator training programme. Unfortunately ticket sales have ended for this event but more dates are coming soon. If you'd like to register your interest for a future course please email alex.potts@pathwayscic.co.uk and you'll be contacted when more dates are released.
A Personalised Care Institute (PCI) accredited training programme for Care Coordinators working in GP practices delivering Personalised Care
About this event
PERSONALISED CARE IN PRACTICE - ONLINE COMPREHENSIVE CARE COORDINATOR TRAINING PROGRAMME
This Personalised Care Institute (PCI) accredited training programme is suitable for existing or prospective Care Coordinators, Social Prescribing Link Workers and Health and Wellbeing Coaches.
The three day on-line programme (with an optional and included half day follow up Action Learning Set / Peer Support Session) connects the values, behaviours and capabilities required for Personalised Care within practice. It is a thorough, connected, contextualised training programme which provides a solid personalised care foundation on which to build.
18 CPD hours
Cost : £750 + VAT
(For instances when the full training programme is not appropriate, as individual modules within the programme have been accredited, there is potential to attend individual modules or for the programme to be adapted to meet training commissioning needs. For further information about the modular approach/options please contact Lorraine Whitworth on 07542126729 or lorraine.whitworth@pathwayscic.co.uk.
The programme:
 is accredited by the Personalised Care Institute (PCI)
 is currently delivered online via Microsoft Teams with potential to be delivered face to face or group sessions in-house depending upon demand and restrictions
 consists of seven individually accredited modules delivered across three days plus a half day follow up action learning set/peer review session
 where, due to PCN/practice demands/commitments participants are unable to commit to 3 consecutive days of training, the programme can be undertaken flexibly over an extended time period dependent upon module availability - please contact us directly about this option
 is tailored to the requirements of the Practices and Primary Care Network/s
 is inclusive of ongoing access to Pathways CIC Care Coordinator peer support network- a forum for ongoing support, learning and sharing of best practice
 has been developed with direct experience of recruiting, hosting and training people within ARRS (Additional Roles Reimbursement Scheme) posts
 has been developed in collaboration with subject matter experts, a peer review group of service users with respect to what matters to them and Pathways staff currently delivering personalised care
 is overseen by a GP Lead
 is continuously improved
 results in 18 CPD points and a PCI (Personalised Care Institute) completion certificate upon successful completion.
Day 1 (6 hours) - Tuesday 12 July 2022
Module 1 : 1000 - 1300hrs : INTRODUCTION TO PERSONALISED CARE
This module provides an introduction to Personalised Care
Module 2 : 1330 - 1630 hrs : ROLE OF THE CARE COORDINATOR, SOCIAL PRESCRIBING LINK WORKER, HEALTH AND WELLBEING COACH AND CONTEXT
This module provides an introduction to the roles of the Care Coordinator, Social Prescribing Link Worker and Health and Wellbeing Coach and how they work together within practice delivering personalised care
Day 2 (6 hours) - Wednesday 13 July 2022
Module 3 : 1000 - 1300hrs : PATIENT ENGAGEMENT
This module provides an introduction to patient engagement and an overview of themes, models, approaches and guidance to engage, support and enable patients in a safe and effective way and environment. Participants will be asked to reflect upon the health needs of local communities and the diversity of patients within practice and how engagement and support can be adapted to meet those varying needs
Module 4 : 1330 - 1630 hrs : COMMUNICATION
This module explores communication skills and styles and how to build trusted relationships whilst managing patient expectations and working within boundaries.
Day 3 (6 hours) - Thursday 14 July 2022
Module 5 : 1000 - 1300hrs : HEALTH AWARENESS
This module provides an introduction to community health needs/ locality understanding. It reflects upon health inequalities, the social determinants of health and the benefits of promoting self-efficacy through the instigation of behaviour change via the delivery of brief interventions.
Module 6 : 1330 - 1500 hrs : MANAGEMENT - referrals and caseload
This module provides an introduction to referral generation and explores the skills required to manage a caseload of patients including organisation skills/prioritisation.
Module 7 : 1500 - 1630 hrs : PROGRAMME REVIEW
This module reviews the competencies of the participants' roles and their alignment with the core capabilities, models/approaches and components of Personalised Care.
It explores participants expectations of their role within the practice and potential barriers to delivering personalised care.
Opportunities for continued professional development and where to seek support when needed will be explored
Optional Day 4 (3 hours) - Thursday 14 August 2022
Follow up module : 1000 - 1300 hrs : ACTION LEARNING SET/PEER REVIEW SESSION
This module is an Action Learning Set/peer review session to take place approximately a month following completion of the Comprehensive Care Coordinator Training programme
The Action Learning Set is specifically tailored to Personalised Care Support plans and the application of Personalised Care knowledge and understanding within practice. The peer review session will provide an opportunity to explore and address personalised care challenges/barriers that participants have experienced in the workplace.
Please open this link for our training brochure
Please open this link to visit the training page of our website
To reserve a place please book through Eventbrite
Thanks for your interest in our training programme - if you'd like further information or would like to enquire about attendance at individual modules, discounts for group bookings or tailored in-house personalised care training solutions please contact:
Lorraine Whitworth | lorraine.whitworth@pathwayscic.co.uk | 07542126729