About this Event
Self-Actualisation (and individuation) - Maslow, Rogers (and Jung)
The basic idea of the actualizing tendency is straightforward. It is a desire present in all living things that pushes the organism toward growth. In the case of human organisms, we all want to express ourselves creatively and reach our full potential.
Maslow's Hierarchy of Needs places self-actualization at the apex. It is an ideal that emphasizes personal growth but is not based on a person's sense of deprivation, as is the case for the first four needs (physiological, safety, belongingness, and self-esteem).
Conversely, Rogers believed that the actualizing tendency acted as the motivating force for all behavior. It is affected by the environment and the people surrounding the individual, near and far. The actualizing tendency is not an end goal reserved for a select few, but instead, it is how life begins. Organisms start with a longing (motivation) to reach completeness in whatever manner suits that organism.
Jung didn't talk of 'self-actualisation', but of 'individuation' and this concept may well not be comparable, but is here to offer a different perspective. Jung saw it as the process of self realisation, the discovery and experience of meaning and purpose in life; the means by which one finds oneself and becomes who one really is.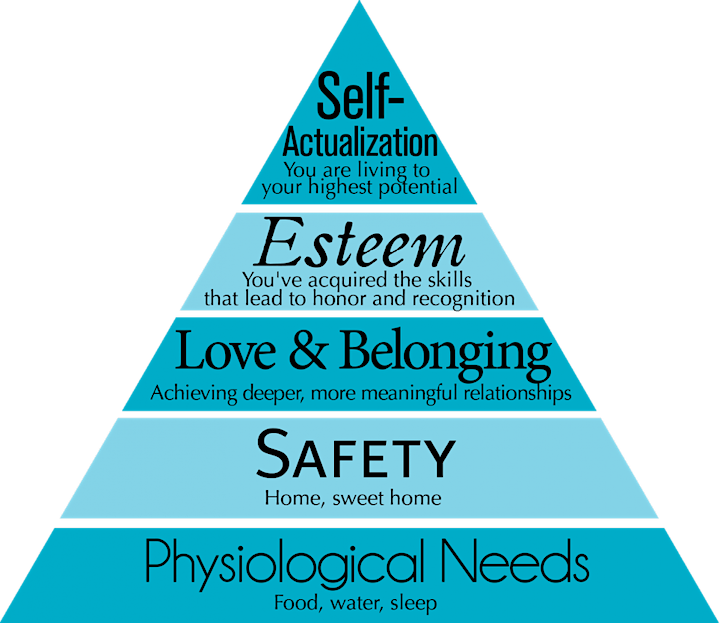 Maslow's Hierarchy of human needs with Self-Actualisation at the peak.