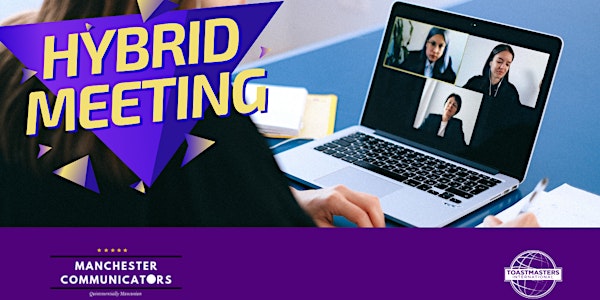 (Online) Public Speaking and Leadership with Manchester Communicators
An opportunity to develop your public speaking and leadership skills, observe prepared speeches and participate to receive feedback ONLINE.
About this event
Are you terrified of public speaking? Do you want to improve your communication and leadership skills?
Toastmasters is the place for you!
Manchester Communicators is a Toastmasters International Club committed to supporting our members to develop public speaking and leadership, following an internationally recognised and respected educational program, Pathways.
We are quintessentially Mancunian: warm and welcoming, creative and challenging, pioneering and passionate. Our mission is to provide a supportive and positive learning experience, empowering members to develop communication and leadership skills, resulting in greater self-confidence and personal growth.
WHEN: Every 1st and 3rd Monday, from 18:30 – 20.30
WHERE: Online on Zoom
Visit Manchester Communicators if you believe public speaking and leadership are important skills worth investing in. Please visit our website for further details
www.manchestercommunicators.co.uk
Follow us on:
Instagram @manchestercommunicators_TI
LinkedIn 'Manchester Communicators'
Twitter @mccommunicators
Facebook @mccommunicators
-------------------------------
NB! This link is only for the ONLINE meetings registration. If you would like to join us in person, please use this event:
https://www.eventbrite.co.uk/e/in-person-public-speaking-and-leadership-with-manchester-communicators-tickets-184301710377