Watch a breathtaking Kiganda dance performance, introduced by Ugandan dance expert Aminah Namakula and Portico exhibitor Birungi Kawooya.
About this event
For The Portico Library's current exhibition, 'Fun & Games: Playtime past and present', artist Birungi Kawooya has exhibited new works depicting Ugandan Kiganda dancers and 'embodying the beauty of the African diaspora'. To complement and provide further context for these artworks, Birungi has collaborated with dance expert Aminah Namakula to create a new Kiganda film specially for the Portico, which will premier with a live online introduction from 7pm on Thursday 22nd April at us02web.zoom.us/j/81841997895.
Please join us for this opportunity to learn about this popular dance form and discuss its social history with Birungi and Aminah.
This is a pay-what-you-feel event, with proceeds going to the artists and to the Library's non-profit public programme.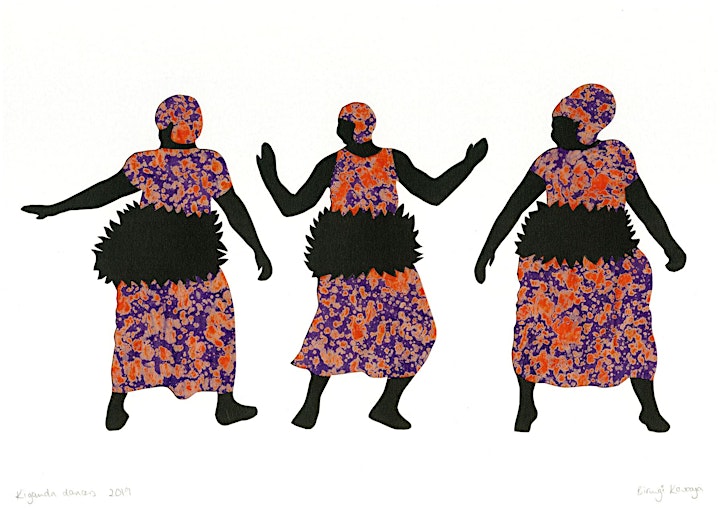 Organiser of Online screening: Learn about Kiganda dance