Sales Have Ended
Ticket sales have ended
Thank you for Signing up. See you soon !
Sales Have Ended
Ticket sales have ended
Thank you for Signing up. See you soon !
Description
We are back again in Cardiff for another OSW Event. We have exciting new topics for Online Sellers. Expect an informative evening to help you sell better online.
There will be plenty of time to network and share your eCommerce ideas with other online sellers.
Please find below list of topics for the evening. Each talk will last for 25 mins with 10 mins Q & A.
1. Discover how to send mail abroad efficiently.

The UK is the largest export economy for ecommerce in the world and it is only going to GROW. If you're selling online this is the right time for you to start selling abroad. This is an excellent opportunity with obvious challenge - getting orders delivered securely within expected time to your customers.
This talk aims to give you an insight on how you can send parcels abroad fast and reliably keeping it affordable to your business. This talk will also help you find ways to tackle customs the easy way.
---------------------------
Speaker: Garrie Francis, eCommerce Director at
13ten.
2. Maximise The Potential Of Your E-Commerce Business with Magento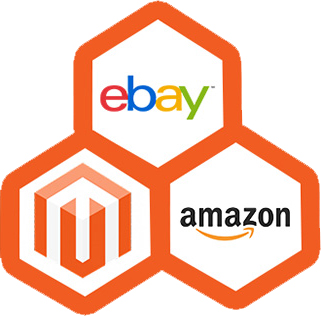 Learn how you can leverage Magento to create your own eCommerce website and use the same inventory that you have on your website to sell on to eBay, Amazon & Rakuten.
Multi Channel software can be confusing and expensive on first glance. You'll learn the 4 key things you need to know about Multi Channel software which are:
Why stock numbers are important

What is inventory management

How to leverage templates to work smarter

How a single orders screen can make your life easier
You'll also gain an insight on how you can do this easily & inexpensively using Magento and the eBay subsidised extension called M2E Pro.
---------------------------
Speaker: Matthew Ogborne from Understading E loves eCommerce and helping Small & Medium Business Succeed Online with eBay & Amazon.
@matthewogborne
3. How to Grow Your Business with Social & Inbound Marketing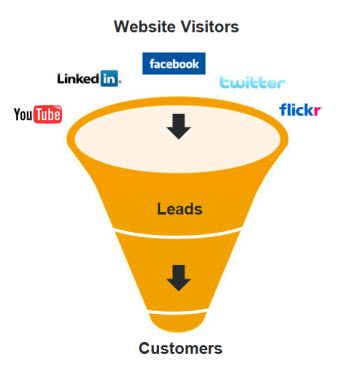 We know social is important but we rarely find good information on how to drive your sales through social channels.
We will explore how businesses are leveraging social and inbound marketing to grow their businesses.
Expect to find more on:
Identifying right metrics to measure

How Social and inbound can help build good relation with your potential customers

How you can grow your database through social channels

Using social channels to understand your target audience
" Please note Photos taken in this event will be used as promotional material."
______________________________________________________________________
Kindly Supported By
How to Reach Cardiff County Hall?
By Train
A train service runs from Queen Street Station to Cardiff Bay Station leaving 4 times an hour in both directions. Please visit www.nationalrail.co.uk for details.
By Car
East - M4 junction 33, follow signs to Cardiff Bay
West - M4 junction 29, follow signs to Cardiff Bay
Parking: Free parking available at Cardiff County Hall and in the Red Dragon Complex opposite where charges do apply.
By Bus
The Bay Car Bus service leaves Central Station 7 days a week. It runs through the city to Cardiff Bay every 10 minutes in the daytime and every 15 minutes at other times. Passengers arriving by rail can catch the Bay Car using their rail ticket at no extra charge. Please visit www.cardiffbus.com for details.
Organiser of Online Seller Wales - Cardiff
Online Seller UK (OSUK) is a national training organisation founded by Prabhat Shah aiming to help businesses of all sizes eCommerce and digital marketing training. Prabhat is well known in the industry and has appeared several times Tamebay, eSeller, Webretailer. Academically, he has a Diploma in Digital Marketing from CAM foundation the UK and an MBA. Along with this project, Prabhat has developed DaytodayeBay which provides marketplace and e-commerce solutions.   
Online Seller's story starts back in 2009 when it started to engage with local businesses through local free
 Meetups. Like everything else, it had a humble beginning with a handful of businesses in attendance.  It soon grew to 30 regular attendees in Newport and Cardiff. Our aim was to equip sellers with bite-size learning in a comfortable environment and that can be implemented immediately in their business.
Realising the growing need for independent digital events, we started collaborating with businesses throughout the UK to organise Meetups. The collaboration is continuing with events in Newcastle, Leeds, Manchester, Birmingham, London, Bristol, Norwich and Brighton. Our Meetups have now started to get international interests which are very encouraging.
Along with Meetups, Online Seller UK's training program is well received with attendance from a national and international audience. As an organisation we are aiming to help businesses in three ways:
(1) Digital Marketing & eCommerce Workshops covering most of the live-wire digital marketing topics; from eBay, Amazon to Search Engine Optimisation (SEO), Email Marketing and Google Shopping and Adwords, all at affordable prices. These workshops are available regularly throughout the UK and also online or onsite.
(2) Digital Marketing & eCommerce Meetups providing a free educational evening to businesses throughout the UK. These Meetups are informal evenings and give an opportunity for businesses to meet industry experts and other online sellers in a comfortable environment.
(3) Digital Marketing Consulting & Services for offline and growing online businesses throughout the UK. This could be one off one day consulting or on a monthly basis. Additionally, our eCommerce solutions are available to solve any issues you may have in your business. 
Please feel free to get in touch with any questions you have regarding our training and meetups.