Event Information
Refund policy
Contact the organiser to request a refund.
Eventbrite's fee is nonrefundable.
An experiential workshop for women to embody the Divine Feminine & Masculine within
About this event
A chance to rediscover yourself as a woman
I'd like to invite you to a special evening where you have a chance to begin to rediscover the real you. I will be leading an online experiential women-only workshop via Zoom in which you can sample the practices that allow you to connect with the feminine and masculine energies within you. This is how we achieve a more balanced and stable approach to love, our life and other people.
You will come away with a real sense of what is possible. If you decide you want to go further, you will be invited to consider the full 4 month Embodiment Programme which starts on 5 May: those women involved can commit to a series of sessions so we can all go on a journey together and deepen our practices in a safe space of a closed committed small group. Details of the programme here: 4 month programme
But first we have an open gathering on 28 April 2020 -all women are welcome!
It's going to be about strengthening our ROOT CHAKRA - our connection to the
Earth Mother
our soul tribe
our ancestoral tribe
to enhance our sense of feeling supported, grounded. We might face some fears or anxieties - this is needed before we let them go, before we fully release them!
In doing so we activate our energy system and get the life force moving through us so we feel nourished, energised, vibrant and more balanced, connected with yourself, grounded within your body, feeling your womanhood!
prompt start at 8pm
@ your own home
BOOKING YOUR PLACE IS REQUIRED Sisterhod Circle taster 28 April
EMAIL: info@cranio-martha.at
FULL DESCRIPTION:
I teach a variety of Embodiment Practices & mystic wisdom teachings of SACRED UNION to support ...
~ deep groundedness to the Earth and within ourselves
~ living from our heart
~ healing of our emotional body
~ awakening of the flow of life force
~ joyful sensuality
~ sexual sovereignty
~ aliveness on physical, mental and spiritual levels
We work with both the masculine & feminine aspects of ourselves to achieve this and a sense of inner union. If you're a woman yearning for this awakening - join us!
The path to living from an open heart can be challenging. In the process of opening and connecting with our deep heart we are faced to meet our painful patterns and disappointments in life. In response to being hurt we often close ourselves off so we don't feel the pain of these core wounds, but this prevents us from truly connecting with one another.
*** In the 4 month programme from 5 May we will explore how to anchor ourselves in a deeper wider centre within to hold these wounded parts of ourselves and love them back to life, so that we can live and love whole heartedly and experience deeper, more meaningful connections, following our soul's purpose. We work through the 7 Chakras and together we will create a safe space to connect with the heart in a deeply grounded way, explore different meditative & embodiment practices, gentle movement & practices of Emotional Alchemy™. There will be plenty of time for sharing. These series are inspired by the transmissions of Mary Magdalene leading to teachings of Sacred Union of the Divine Feminine & Masculine. ***
On this event on 28 April you can taste an embodied experience of how we can connect the energies of Feminine and Masculine within.
*** If you then decide to join the 4 month programme from 5 May, you will receive a credit of this ticket's fee ***
email/call Martha to have a chat:
info@cranio-martha.at
07722403863
In booking your place for this event you automatically agree to being photographed for marketing purpose on my websites and social media.
FACILITATOR:
"I draw from my own experience through my healing & awakening process and expertise as a Craniosacral Therapist & Embodiment Teacher. I feel a deep call to share wisdom & love for the evolution for all of us!"
Martha Egger B.C.S.T., R.C.S.T.
FEEDBACK FROM PARTICIPANTS:
"I know many many of my female friends are yearning for something just like this and I would recommend it to each of them. Thank you very very much Martha Egger"
"Martha's workshops all focus around the divine feminine & masculine, chakra & healing work. In her recent workshop 'The Heart & Womb Connection', we explored practices for rooting down to delve deep into the 'true self', igniting the power, warmth & beauty within the heart, and the womb, whilst tapping into strength & resilience to heal & embrace the wounds of the inner child. Deep stuff! & very recommended."
"Held at an already beautiful studio she set up the circle with such love and devotion it hit me hard as soon as I walked in. The wisdom she shared with us about the sacred masculine and feminine was profound and incredibly transformative for me personally. As it's 2.5 hours long nothing was rushed, we took time to do the practises, meditations, contemplations and discussions... we all opened up and spoke with ease and depth that only the security, safety and time provided for us by Martha could allow."
"Thank you Martha for your warmth, your energy, your guidance and presence. I really felt deeply held and assured throughout."
"So glad I managed to attend. The energy was beautiful and just what the Doctor should have ordered!"
"I could not ask for a more nurturing evening. It was special!"
"Magical, spiritual connected women!"
"Beautiful and nourishing space supported by wonderful women."
"Thank you for a beautiful, peaceful experience!"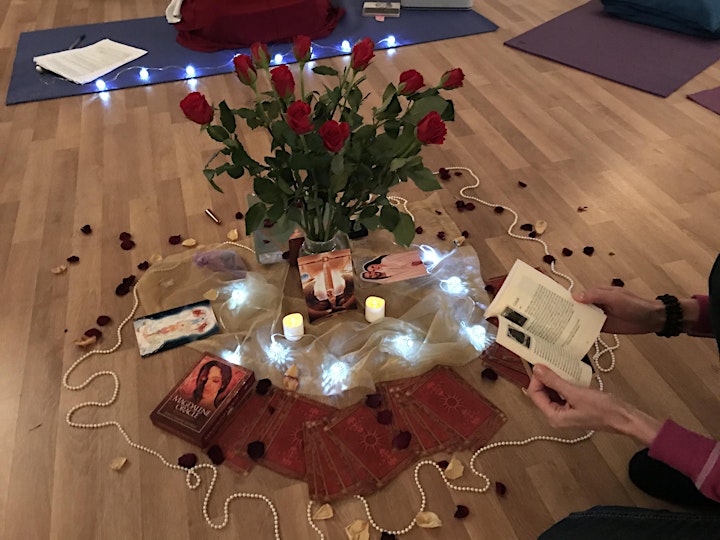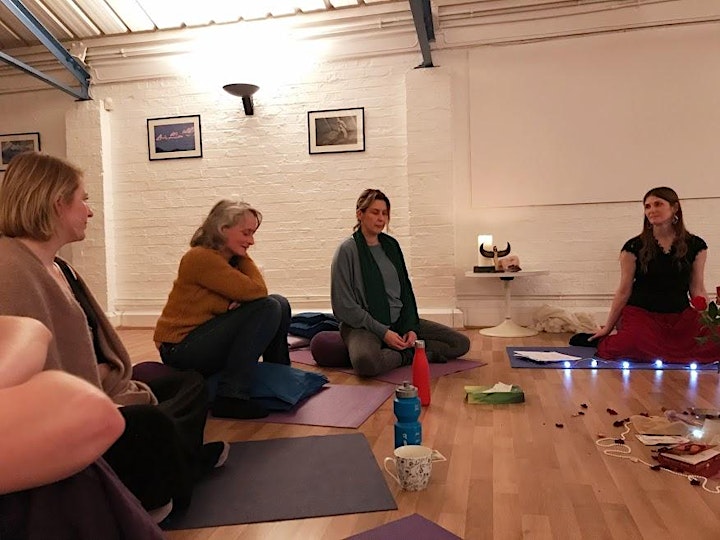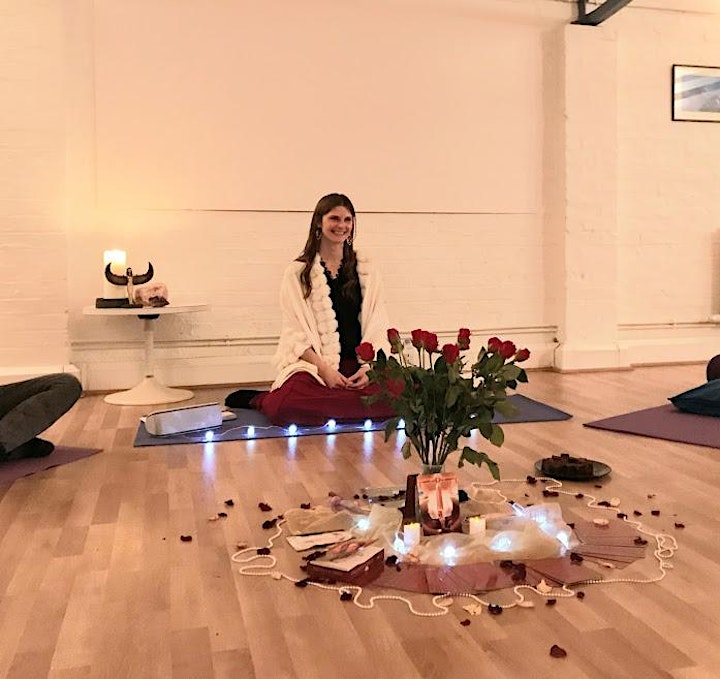 Date and time
Location
Refund policy
Contact the organiser to request a refund.
Eventbrite's fee is nonrefundable.
Organiser of Online Sisterhood Circle: Sacred Union Embodiment
Martha is a cerfified CraniosacralTherapist B.C.S.T., R.C.S.T, Transformation specialist, Embodiment Teacher, holistic body worker, nurse, a transformational mentor for Emotional Alchemy™ and Sacred Union Alchemy™, and has been facilitating Women's Circles for the last 5 years in North London. She has undertaken various post graduate trainings including working with trauma & PTSD, leadership & facilitation skills, sacred feminine mystery teachings and has over 12 years experience of working with clients in private practice. Her own life experiences and ongoing path of transformation & healing allow her to be real, to meet you with an open, tender heart. Her clients appreciate her intuitive wisdom, genuine care, her ability to create a safe space with authenticity and deep presence.
Follow Martha on Instagram: @beingalchemistUK