An evening of sound healing & heart-sharing with Sika. Feel the connection to spirit through ancient sounds, beamed from New Zealand.
About this event
Join me for this intimate online workshop using the healing power of sound.
A chance to vision and share together. To travel gently down the river in a spirit canoe of our dreaming.
Spaces are limited to a maximum of 14 participants, which allows for a rich session together.
Workshop format:
I'll guide us throughout the process. The session will include:
Grounding music to help us land in our bodies and feel connected to ourselves and spirit. You might like to move or dance. We'll enter a sacred space together.
Pass the virtual talking stick and share from the heart. Everyone will have some time to speak and be witnessed, however no-one will be pressured to share. I'll mind the time.
We'll then go on a journey. You can sit or lie down, as you wish. Each journey is unique; I'll respond to the energy of the group and let myself be guided. My beloved instruments include drums, didgeridoo, flutes, Taonga pūoro, shells and stones. I also use nature recordings and voice.
I'll send up a prayer and close the circle before we part ways.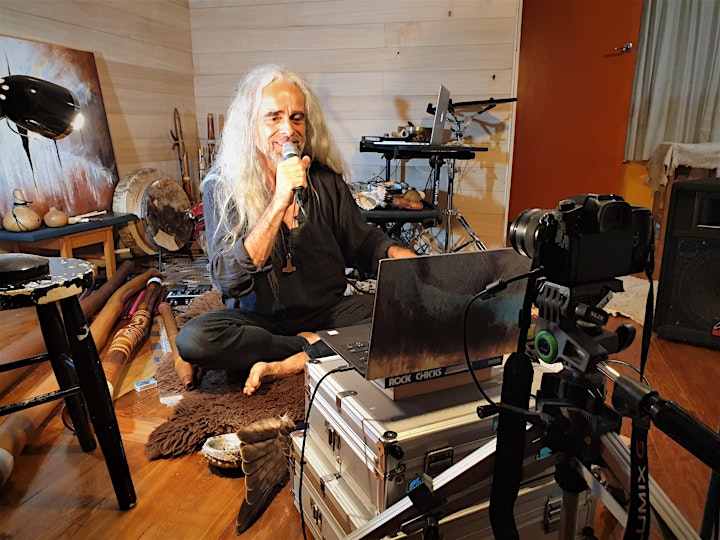 How it works:
Having done several online 1-1 sound journeys recently I've been impressed by the power of the medium.
The session takes place via Zoom. I find technology daunting sometimes, so the intention is to keep things really simple. Full instructions will be posted to Eventbrite and sent out prior to the workshop via email.
Basic principles are:
You need a reliable internet connection.
Everyone will be able to see each another via webcam.
During the sound journey itself you may choose to turn your camera off.
Microphones will be turned off by default. I'll ask you to turn your microphone on during the sharing circle. This ensures good sound quality for everybody.
I recommend headphones.
Set up a warm comfortable space for yourself. You'll be sitting up during the sharing circle but may wish to lie down for the journey. Treat it as a ceremony.
Bring a question or intention for the journey if you wish - completely optional.
About Sika
Sika has been offering Sound Journeys for over 25 years and has the blessing of many Maori, Native American and Aboriginal elders, including the Yuin tribe of South Australia. He's deeply humbled to share their instruments with people around the world.
To find out more, please visit sikamusic.com or connect on Facebook.