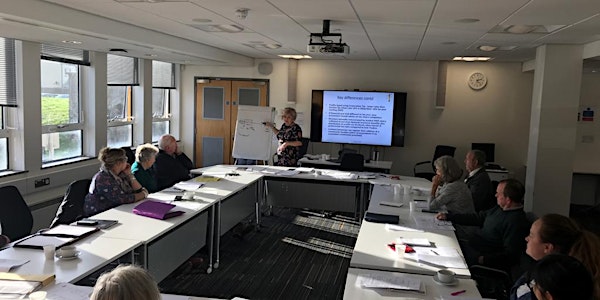 Online Specialist Tax Course for Private Landlords - Wed 6th July 2022
Refund policy
Contact the organiser to request a refund.
Eventbrite's fee is nonrefundable.
Sales Have Ended
Ticket sales have ended
Thank you for your interest in our courses, please add your details to the wait list in case there are returned tickets. Alternatively message us on our website and we will contact you accordingly. www.suebryerlandlordtaxtraining.co.uk
Teaching NOT Talking Tax - examples - tax structures explained - S24, incorporation or LLP - wealth management and IHT strategies
About this event
SPECIALIST LANDLORD TAX COURSE Virtual (webinar based) fully interactive event
Delivered in one 7.5 hour day session on Wednesday 6th July 2022
Educational courses to understand taxation for landlords taught through conceptual learning with user friendly examples.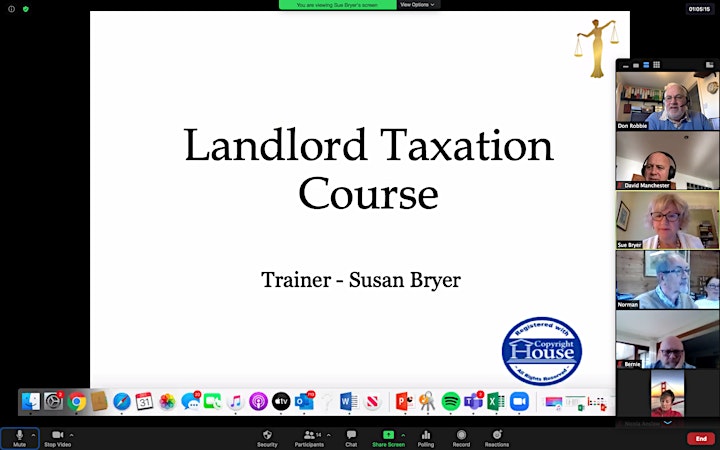 Morning session - 6th July 2022 9.30am - 1.00pm Virtual Specialist Landlord Tax Course (content and topics covered) - half hour lunch break before start of afternoon training
Introduction and overview of the UK Tax regime
Inheritance Tax, Capital Gains Tax (brief overview) and Corporation Tax
Income Tax – an analysis and its relationship with Section 24 (new way of being taxed- new vocabulary that is essential )
Allowable expenses and what to offset against income
Full explanation of Section 24 tax implications and clear worked examples
An explanation of why 20% tax payers are possibly the most vulnerable-how often do you hear the soundbites that a 20% tax payer will not be affected?
Templates created by myself will be shared on the course to enable landlords to complete calculations on their own personal portfolios and to understand their tax liability
Your 20% tax reducer (relief) may not be your finance costs!
Afternoon session - 6th July 2022 1.30pm - 5.30pm Virtual Specialist Landlord Tax Course (content and topics covered)
Whether to operate as a company or individual investor (pros and cons of incorporation)
LLPs - a thorough explanation of the benefits of an LLP and how the drafting of 'model clauses' - which are shared - are essential to get the required flexibility for tax purposes
How to move from an individual ownership to a Limited Company model or LLP
The various options available, and which ones to use in the light of S24- remodel?restructure? refinance? holiday lets?
Trusts - an introduction to their use, benefits and how they are taxed
Making Tax Digital - forthcoming changes to HMRC reporting routines
Smart exits and strategies during your lifetime for wealth management
Course commences online using the Zoom webinar platform on Wednesday 6th July at 9.30am. We ask all delegates to be logged on line by 9.15am.
Joining instructions and the link to the course will be sent once you book- please ensure you have clicked the link and checked internet connection prior to the day of the course.
Due to the Coronavirus pandemic our tax courses are being run online as Virtual Training Events. On booking a place, you will be sent a weblink to join our course using the Zoom Webinar Platform.
There is no need for you to download the Zoom app – just click on the link.Your screen will show both a video of your trainer and the PowerPoint slides used during training.
You will need to be able to listen live to the trainers on your computer, laptop or tablet.
During the course, if you want to ask a question live, a microphone will need to be enabled on your chosen hardware.
Alternatively, you will be able to ask a question either by raising your hand electronically (we will show you how!) or by typing details into the Q and A box.
A second trainer will supply an answer or ask the live trainer to deal with query as if on a face to face course."
Futher information? Check out our website www.suebryerlandlordtaxtraining.com
Also, please scroll down and listen to the testimonials from clients who have attended our tax courses
Please see my website for more information about other online Sue Bryer online landlord/property management and tax courses...
https://suebryerlandlordtaxtraining.com
Also, have a look at our recently added but already widely acclaimed Online 1 Day Understanding EPC & Planning Cost-Effective Energy Saving Measures Training Course for Private Landlords to enable complience with MEES Regulations and also reduce energy bills for tenants.
This is running for the 5th time on Friday 8th July 2022 and some places are available!
Again get more details from the website listed above!
The course is will equip you with tools and skills to calculate and understand your personal tax position due to the impact of S24.
During the course we will investigate the tax structures and options for your property portfolio with a view to maintaining profits, tax efficiency and wealth management.
"Sue combines her experience as a solicitor, teacher and experienced landlord to break down the most complex of information into bite-sized learning, expressed in plain language that is easily understood.  This enables her to inspire, comfort and build a rapport with her audience.  Her exceptional communication skills mean that she can deal effectively, and when necessarily patiently, with the most challenging situations. "
Richard Lambert C.E.O National Landlords Association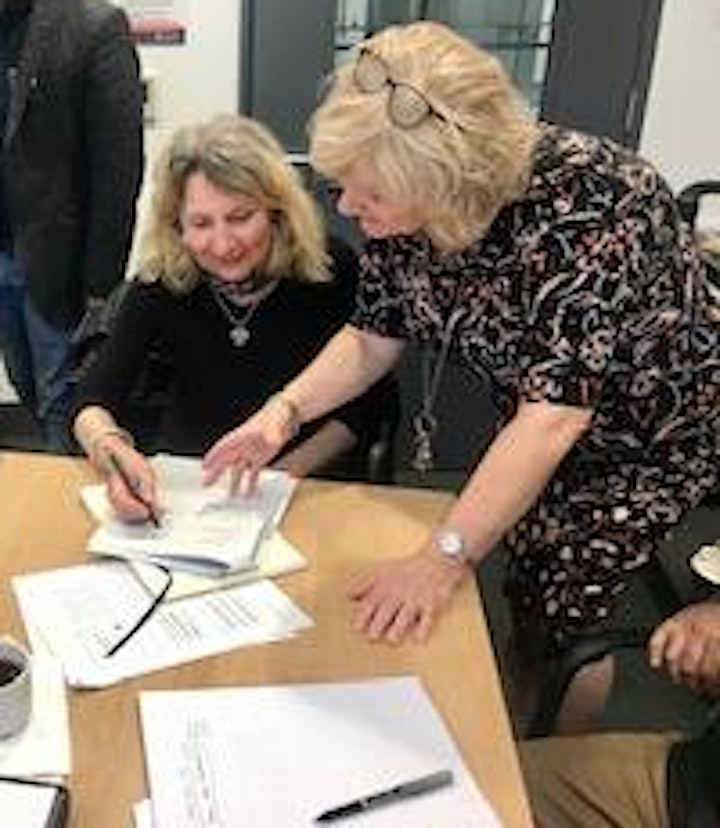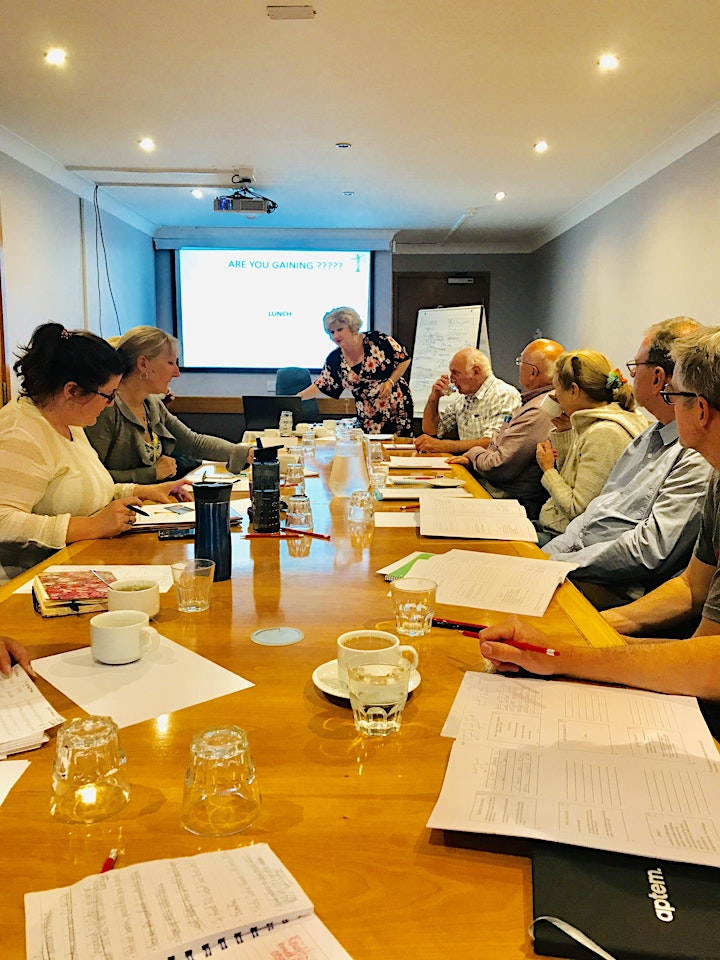 Our corporate partners
In addition to our open course customers, our corporate clients include :
Portsmouth Private Residents Association
Cornwall Residential Landlords Association
London Landlord Accreditation Scheme
Mike Frisby HMO and Investor Programme
National Landlords Purchasing Group
"The PDPLA ran 3 of Sue's courses this year, one focussed on CGT and two on general taxation for landlords – all of the courses were completely sold out and we have members asking us to rerun them already.
Sue is the perfect trainer – an experienced landlord who understands her subject and who has many years experience as a teacher, she steps everyone through the most complex calculations that even the most 'maths averse' can understand and follow.
Yet even our most 'tax aware' members came away having learnt something - we needed to update some of our web based tax tools as Sue explained nuances of the tax system that we had never picked up from the many 'experts' we have had present to us in the past.
Most 'experts' will have their 'angle' or pet solution or standard approach – the real benefit of one of Sue's courses is that she outlines all of the options and talks about the strengths and weaknesses of each, rather than trying to sell one solution as so many do – this is proper education, it gives you the skills to make the decisions you need to make for your business."
Martin Silman
Chairman of Portsmouth & District Private Landlord Association