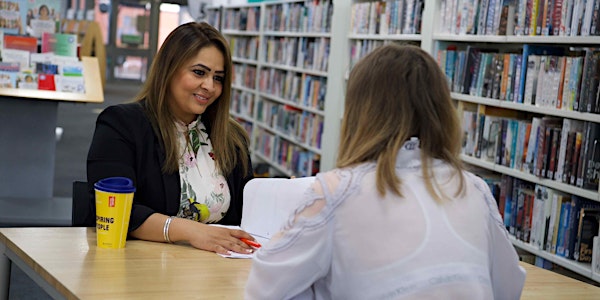 Online Start-Up Business Support 1-1s (with BIPC Staff)
Online Business Support Information
About this event
Are you thinking of starting a business or becoming self-employed? Or would like to know what resources are available to help grow your business?
During these one to ones we can help you by providing:
• guidance for those first key steps,
• show you our business research tools to get industry & market information,
• highlight further business support which is available to you.
Please note that we are not able to give legal or specialist advice, but we will talk you through the sort of information you may find useful and help you get the most out of the BIPC library resources.
Important information about your booking.
As these sessions are popular, please only book an appointment if you know that you can attend.
When we receive your request we will be in touch and ask you for information to help us prepare for the session: we will only confirm this appointment and send out the meeting link once we have received this. If we do not receive a reply within 2 days from the date of our email we will assume that you no longer require the appointment, and we will cancel it.
Please note: BIPC Worcestershire are only able to offer one to one appointments to Worcestershire based residents and businesses.
If you would like to see an advisor in-person, we have drop-in sessions at the following libraries: The Hive, Kidderminster, Bromsgrove, Malvern, Evesham and Redditch. These monthly drop-in sessions do not need to be booked. Please see our Eventbrite page for more details.