Join us online for a studio visit with artist Adham Faramawy, in conversation with Yas Lime and Gavin Wade.
About this event
Adham Faramawy is an artist based in London. Their work spans media including moving image, sculptural installation and print, engaging and using technology to discuss issues of materiality, touch, and (toxic) embodiment to question ideas of the natural in relation to marginalised communities.
Adham's work… "borrows from the language of advertising copy - the slick and slimy promises of hydration, youth, the flow of life and capital lubed up with pumpkin spice and sandalwood. Here, the application of substances onto the skin is not a straightforward act of agency on the part of the user, but a symbiotic relationship where everything we put inside our body is its own body with its own agenda, sold to us by the hopes and rejections of other bodies, of lovers and pharmacists. The transhumanist possibility of eternal effervescent youth and happiness shimmers as the silicon oasis on the horizon, the cream that is not a cream, the promise that this could all be easier, faster, softer, harder, more luxurious. Before we know it, we are slipping past each other, so thoroughly oiled up that any pause for connection is impossible, any attempts to hold on to one another leave one or both parties crumpled on the floor, licking disinfectant off their wounds." Caspar Heinemann, 2019
Solo exhibitions include Janus Collapse (the juice box edition), The Bluecoat, Liverpool, and Hydra, Cell Projects, London.
Group exhibitions include Virtually Real, The Royal Academy, London, I'm here but you've gone, Fiorucci Art Trust, London, and Half Abstract, DRAF, London.
Adham was shortlisted for the Jarman award 2017 and their video works have been included in screening events such as Flatness, at Oberhausen Film Festival, Syndrome of a Decade, Ikono Film Festival, Diamond Dust- A shifting grammar of originality, Circa Projects, Edinburgh Arts Festival and 21st Century Pop at the ICA, London touring to Turner Contemporary, Margate, MK, Milton Keynes, Cornerhouse, Manchester and Tramway in Glasgow.
Adham presented a show on virtual reality for BBC Radio 4 in 2018 and premiered a new video piece at a screening dedicated to their work at Tate Britain in 2019.
Exhibitions in 2020 included Mushrooms at Somerset House, London and Gender: Shaping and Breaking the Binary at The Science Gallery, Kings College, London. Their video 'Skin Flick' was presented on Vdrome.org as part of the Serpentine Galleries event 'The Shape of a Circle in the Mind of a Fish: The Understory of the Understory', where they premiered their new video 'The air is subtle, various and sweet'.
In 2021 Adham will exhibit their work at a solo show with Niru Ratnam Gallery, and will share new performance work at Eastside Projects and as part of Art Night.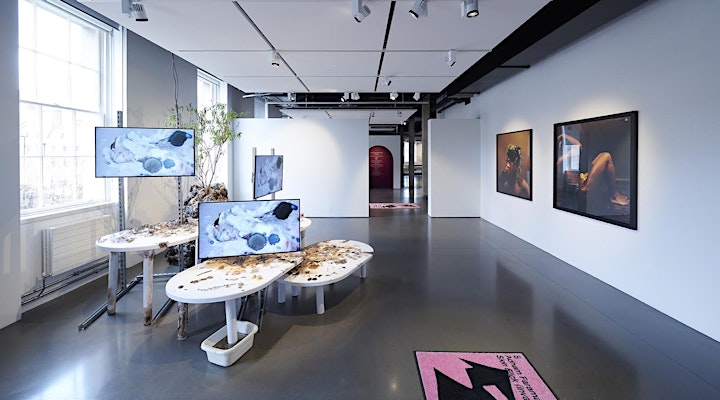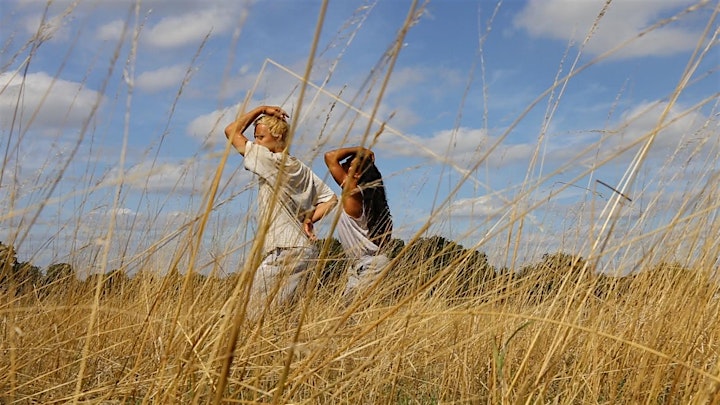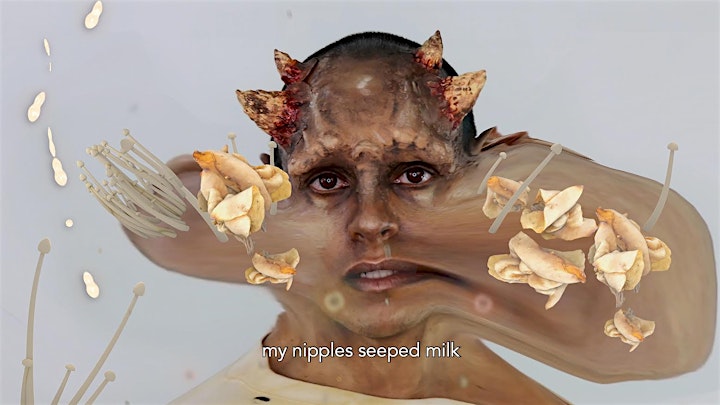 Organiser of ONLINE Studio Visit: Adham Faramawy