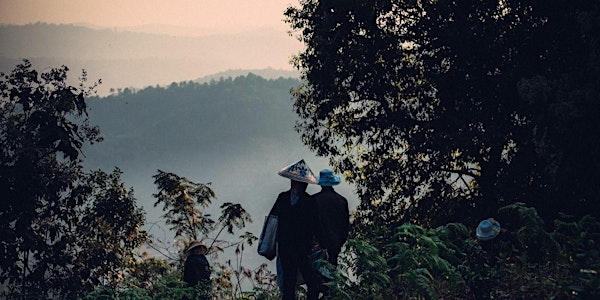 Online Talk: Chinese Tea Culture - from the Yunnanese forests to Europe
Meet tea-farmers Vivian and Lorenzo who will join us from their home in the tea mountains of Yunnan.
About this event
Join us for a talk on Chinese tea with tea-scholars and farmers Vivian Zhang and Lorenzo Barbieri from Eastern Leaves, who will show us how tea is grown in the multi-cultural Yunnanese forests that they live in. Encouraged by many tea lovers that visited them in Yunnan, they decided to follow the demand for their leaves to Europe, immersing themselves in a new culture. Vivian noticed that tea had a very different place in people's lives compared to her native country, with new tastes and fragrances that form part of culinary cultures as ancient as hers, with proper rules, jargons and layered complexity.
During the talk, we will explore Chinese tea culture and how it has been making its way through a history of cultural co-participation. Recently, there has been a growing demand for high-quality Chinese tea in European markets. Tea producers that are in need of a professional industry around them noticed a real lack of professional understanding of the complex product. Vivian and Lorenzo will share their experience of translating that knowledge culturally to new passionate tea drinkers and invite conversation to bridge their land in the East with the UK's recent history and culture.