Online talk: The Holland Park Circle, with Senior Curator Daniel Robbins
The Friends of Leighton House invite you to discover the story of a unique artistic community formed by Leighton and his contemporaries
About this event
When Leighton's house in Kensington (West London) was first completed in 1866, the view from his dining room was onto open parkland stretching to the north. While never entirely losing this semi-rural character, the outlook changed dramatically over the 30 years that Leighton lived there, as a unique colony of artists' houses grew up around him. Celebrated figures including Val Prinsep, G.F. Watts, Luke Fildes, Marcus Stone and Leighton himself commissioned grand studio-houses from some of the leading architects of the day and formed the so-called 'The Holland Park Circle'
The Hidden Gem to National Treasure restoration, currently underway at Leighton House, will enable the Museum to better showcase the fascinating story of the Holland Park Circle and their remarkable homes, celebrating the cultural importance of the area.
About Daniel Robbins
Daniel Robbins is the Senior Curator, of two of London's most significant house museums: Leighton House and Sambourne House. Formerly with Glasgow Museums, he has organised many exhibitions and contributed to numerous catalogues and publications around nineteenth-century art, architecture and design. He was responsible for leading the award-winning project to restore the historic interiors of Leighton House completed between 2008 and 2010 and is now leading an £7.8 million refurbishment project addressing the additions made to the building in the twentieth century. Daniel has lectured across the UK and internationally including the Frick, New York and the Ponce Museum in Puerto Rico where Leighton's celebrated 'Flaming June' can be found.
Please note this event is for Friends & Supporters only, with only 5 tickets released for members of the public. The places will be allocated on a first-come, first-served basis. Once you secure your place, we will send you the link to join the Zoom session.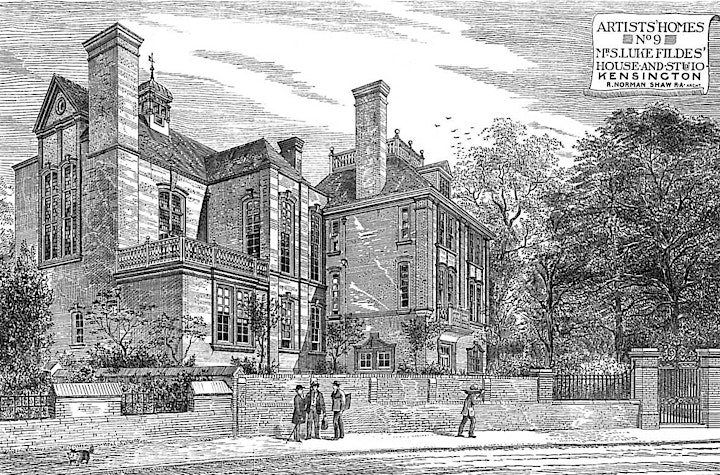 Organiser of Online talk: The Holland Park Circle, with Senior Curator Daniel Robbins
The Friends of Leighton House Museum and 18 Stafford Terrace
Support us
The Friends play an important role in the life and work of the museums. The funds they raise go towards developing and preserving all aspects of Leighton House and 18 Stafford Terrace, thus furthering the appreciation of Victorian art and social history and brining them to a new generation through educational events.