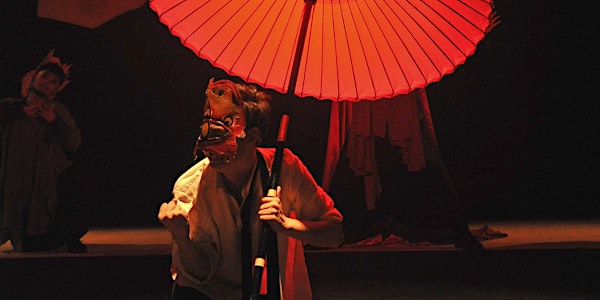 Online Talk: 'To laugh or not to laugh' - Contemporary Chinese Theatre
Meet Dr Anna Stecher, who will talk about contemporary Chinese theatre with a particular focus on the humour and jokes that can be found.
About this event
Theatre is an art of coming together in presence. Therefore, it might not be surprising that we do not hear much of Chinese theatre in recent months. In her talk, Anna Stecher would like to address one of the most lively and surprising phenomena in contemporary Chinese theatre: the different kinds of theatrical comedies. While most of the histories and collections of Chinese plays available in English do not pay much attention to comedic plays, some of the most discussed plays of recent years are exactly this: funny, ironic, satiric, grotesque, entertaining, comedic theatre and performances. It could even be argued that comedic elements are indispensable aspects in any kind of contemporary Chinese theatre. In my talk I will draw on examples by Nick Yu, Wen Fangyi, Huang Weiruo, Lin Weiran, Guo Shixing, and Li Jing and I will focus both on the written plays as well as on the stage production in order to illuminate some facets of the enormous multiplicity of comedy in contemporary Chinese theatre. She will also discuss some selected text passages from her translations of comedies in order to illustrate which kinds of humour and jokes can be found in Chinese theatre - and to discuss together how we can understand as well as translate them.
About the speaker:
Dr Anna Stecher, Assistant Professor at the Institute of Sinology at Ludwig-Maximilians- Universität (LMU) in Munich, studied Oriental History at the University of Bologna and Modern Chinese Literature at Beijing Normal University (MA and PhD). She also holds a PhD (Dr. phil) in Theatre Studies from LMU. Her main research interests are Chinese theatre and modern Chinese literature. She is the author of a book-length study on Lin Zhaohua, China's most influent theatre director of the late 20th and early 21st century (Im Dialog mit dem chinesischen Schauspieljahrhundert. Studien zum Theater von Lin Zhaohua), co-editor of a volume with contemporary Chinese plays (Chinas Schauspiel. Nah am Nerv. Sechs Stückübersetzungen), and co-translator of a collection of sanqu-songs from Yuan China (Lieddichtungen aus der Yuan-Zeit). Her publications further include a number of literary translations from Chinese. Her current book project is a collection of Chinese comedies in translation.