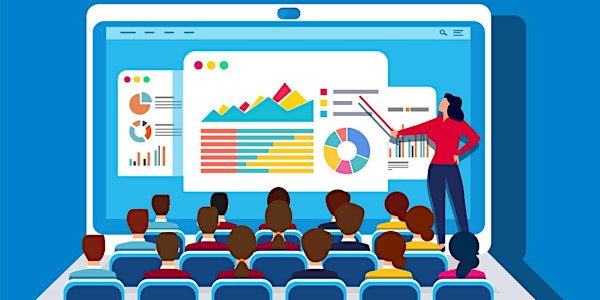 Online Teaching Pathways for Early-Career Criminologists & Sociologists
The University of Glasgow (UK) and University of Hong Kong (HK) invite you to this U21-sponsored international online teaching conference
About this event
About this Event
This conference is specifically aimed at Sociology and Criminology ECRs and PhDs, to address challenges and opportunities for online teaching in the digital age and during the current global pandemic. It brings together early-career academics from all U21 universities to provide a collaborative platform to think creatively about potential solutions to the new demands of teaching in the digital age among a group of supportive peers. Speakers include experts in online pedagogies and technology-enhanced teaching from Sociology and Criminology, as well as other disciplines.
This conference will take place on Zoom on 7 October 08.30-12 BST and 8 October 9-12 BST. Please note that participants are expected to attend both days upon registration. After you sign up, you will receive an email with further details. We look forward to seeing you on the 7th of October.
Speakers
7 October (08.30-12am BST):
Prof Michael Sankey, Griffith University (Australia)
Prof Martha Caddell, Heriot-Watt University (UK)
Dr Susan Bridges, The University of Hong Kong (HK)
8 October (9-12am BST)
Dr Aya Ezawa, Leiden University (The Netherlands)
Prof Blake McKimmie, The University of Queensland (Australia)
Panel: Prof Karen Joe Laidler, The University of Hong Kong (HK); Dr Samantha Keene, Victoria University of Wellington; Dr Mark Wong, University of Glasgow (UK)
Background
The global pandemic has unearthed several specific challenges with the academic setting, forcing many to alter their research and teaching methods in a short time. The current climate is particularly taxing on PhDs and ECRs, who are provided with little time, funding and training to establish or refine skills enabling them to adapt to the new demands of researching and teaching in the digital age and during a global pandemic. However, whilst the global pandemic presents many obstacles for ECR and PhD teachers and researchers, it also offers academics a key opportunity to acquire, develop, and review online teaching and research methods. For example, where qualitative data gathering methods such as in-person interviews, participant observation, focus groups, etc are not possible due to COVID-19 related restrictions, new pathways are being developed to conduct excellent research. Similarly, the demand for online teaching due to restrictions on in-person teaching leads to new, innovative methods to deliver high-quality education. This project offers a platform to engage with these challenges and opportunities, so as to increase digital literacy – and ultimately resilience - within U21's diverse community of ECRs and PhD students. Specifically, it is tailored to early-career academics within Sociology and Criminology, to address the specific challenges that they face within their practice.
This project consists of two conferences that have been specifically designed to address two current needs within the PhD and ECR community, responding to adjustment demands in teaching and researching in the current environment. This first conference responds to the current sharp increase in online teaching demands, focusing on developing and refining practical skills for delivering interactive and engaging online courses. The second conference will be held in February 2021, and will draw upon interdisciplinary and innovative online research methods to offer participants opportunity to apply these to their own existing or future research endeavors. Both conferences provide attendees with plenty of opportunity to network, fostering a practical, positive and collaborative environment in which to explore creative solutions.
This Event is for People Who Are Interested In:
• online learning and digital pedagogy;
• inclusivity and diversity in the (online) classroom;
• maximizing student engagement online;
• student pastoral care;
• teaching sensitive topics online;
• teaching criminology and sociology (online) in the 21st-century.
Funding
Although this conference is free to attend, there is a small budget available to financially support the purchase of IT infrastructure, childcare costs or other specialist needs. Should this be something you require, please reach out to klowe@connect.hku.hk - we would be happy to discuss how we can support your attendance.
Abstracts
The Learning, Teaching and IT Interface; Do TEL
Professor Michael Sankey, Director, Learning Transformations, Griffith University/President. Australasian Council on Open Distance and eLearning (ACODE)
We have all had to pivot rapidly from teaching face-to face to teaching fully online and have learned many lessons along the way, in a particularly short space of time. In many cases, if our IT groups and vendors had not equally risen to the occasion this would not have been possible. However, what has been observed is that those who have fared better over these recent months have been those institutions with well-established frameworks in place to mediate their technology-enhanced learning (TEL). That is, they have recognised processes that define how they translate what is in policy, procedures and planning into practice with appropriate IT scaffolding. Such a framework can be found within a number of TEL quality tools, that are designed to provide an institution with clear guidelines as to what things need to be in place to facilitate a robust and consistent approach to teaching with technology. Once these things are in place it makes it possible to undertake online teaching that does more than just mimic face-to-face practice, but actually provide a the foundation for innovative pedagogies to thrive. One concept associated with this is the notion that students can be productive and typically, this means the TEL has, or can become far more, active, authentic and collaborative.
Developing a Pedagogy of Care and Compassion: Top Tips for Your Online Teaching Practice
Prof Martha Caddell, Director of the Learning and Teaching Academy, Heriot-Watt University, Scotland
University responses to the Covid-19 pandemic have focused primarily on the spaces and places of learning: the 'pivot online', the rapid shift to remote working, learning and teaching, and the emerging pedagogic and practical conundrums around hybrid approaches to study. However, alongside the rapid changes in modes of delivery, there has also been an amplified narrative of care, wellbeing and kindness. The disruption to student learning journeys and the dramatic impact of our changed working and living contexts on student and staff wellbeing has made us look afresh at the approaches, relationships and work we undertake. However, it is vital that these expressions of care are accompanied by authentic change in our pedagogic practice, and do not simply become 'pandemic platitudes'.This session will explore how compassion, care and wellbeing can be embedded in everyday teaching practice and in the approaches we take to working with our colleagues and students. This will be accompanied by practical tips and examples of activities to build community, connection and care into your online sessions.
Facilitating student dialogues in a digital age: Implications for ECRs in criminology and sociology
Dr Susan M. Bridges, Director, Centre for the Enhancement of Teaching and Learning (CETL), The University of Hong Kong
Over the past decade, my ethnographic research programme has examined the role of educational technologies in inquiry-based professional curricula (Dentistry, Education, Medicine, Speech & Hearing). The findings have not only informed my work as an Assistant Dean supporting curriculum re-design, but have also led me to closely rethink the relationship between multimodal texts and dialogic processes in inquiry-oriented tutorial discussions. In this brief presentation, I share how the new concept of dialogic intervisualizing captures how tutor-facilitated dialogues are being reconfigured in a digital era, specifically with regard to the relationship between multimodal texts and semiotic processes of knowledge co-construction (Bridges et al., 2020). Practical suggestions for ECR criminology and sociology teachers will centre on the facilitator's role in achieving deeper student engagement through collaboration and co-construction as mediated by technologies.
Bridges, S.M., Hmelo-Silver, C.E., Chan, L.K., Saleh, A. (2020). Dialogic intervisualizing in multimodal inquiry. International Journal of Computer-Supported Collaborative Learning. https://doi.org/10.1007/s11412-020-09328-0
COVID 19, diversity and inclusion in the online classroom
Aya Ezawa, University Lecturer and Diversity Officer, Leiden University, The Netherlands
The sudden move to online teaching due to COVID 19 is an important moment to reflect on pedagogy, diversity and inclusion in the (online) classroom. A pandemic affects everyone, but also exposes differences and inequalities among us. Black Lives Matter protests have also raised questions about our curriculum and teaching. While these societal developments allow us to make direct connections between students' everyday experience and our field of study, they also challenge us to ensure our online teaching is accessible and inclusive, and does not amplify existing inequalities. How does diversity play a role in the (online) classroom? How can we make remote teaching more inclusive? This session explores diversity and inclusion in (online)teaching and offers a forum to discuss the challenges and opportunities of teaching sociology and criminology in times of COVID 19.
Student engagement in online and blended learning
Prof Blake McKimmie, Acting Associate Dean (Academic), The University of Queensland, Australia
It can be challenging to encourage students to stay engaged and working consistently in an online/blended course, especially when course content is presented asynchronously. My team used a narrative and active learning to help keep students engaged. We designed a course around a crime drama over eight episodes (https://youtu.be/42LUBWqXDDs). Learners are asked to imagine themselves in different roles throughout the drama, and complete activities along the way to help investigate the case they are hearing about. Even when students are engaged, they may engage in study behaviours are relatively inefficient for learning due to a lack of insight into what produces learning. To help translate students' engagement into effective learning, we applied what we learnt from the scientific literature on learning to inform our assessment strategy. This has resulted in positive engagement both when the course is offered as a MOOC on edx.org, and also in blended format on campus.