Event Information
Refund Policy
Contact the organiser to request a refund.
Eventbrite's fee is nonrefundable.
About this Event
ONLINE | The Bhagavad Gita Study Group
First Wednesday of the Month  -  7:45-8:45pm
03.03 | 07.04 | 05.05 | 02.06 
The appetite for learning about yoga; deeper than just the physical movement, is stronger than ever. Yoga philosophy is not just long ancient Sanskrit words that we read, maybe remember, and then move on with our life as normal. No. Yoga Philosophy is applicable in our modern day lives, and arguably needed now more than ever.
The Bhagavad Gita, despite being written a bazillion years ago, has so many learnings, messages, inspirations, that we can implement immediately for a more peaceful life. It's an incredibly special text, and while chock full of inspiration, it wasn't really intended to be read in isolation.
With that in mind, Yoga Hero is very excited to create our very first study group!
Once a month for four months, we will meet on good old Zoom and follow a loose format of a short grounding meditation and introduction to the session led by Holly, and then a discussion about the text; following a key theme from the book.
Study Group Etiquette:
Camera on! We want to build a trusting community and a huge part of that is being able to see your lovely face!
Be prepared to contribute. Understanding and living the messages from the Gita is all about applying it to personal experience. Your input, and your peers' input will really enrich this experience for all of us
What happens on Zoom, stays on Zoom! Well, sort of. By sharing experiences, you and your peers will be allowing us all in to aspects of personal and private lives. It's essential that anything that anyone shares stays within the group. 
The version we will be using for our Study is the translation by Eknath Easwaran. You are welcome to order a copy using our affiliate link. This link takes you to bookshop.org which is on a mission to save local book shops, which we are 100% behind!
https://uk.bookshop.org/a/5870/9781586380199
Numbers are capped to ensure a rich, enjoyable experience with a community who really get to know one another, so don't hang around, book your place today!
Perfect for:
*  This study group is perfect for anyone wanting to deepen their understanding of yoga, yoga philosophy and life in general.
*  Yoga philosophy newbies are very welcome; no previous knowledge is needed.
*  That said, anyone who has previously studied the Gita should still have a lot to gain from this study group too!
Price:
* £45 for the course
*£22.50 for Members -  Yoga Hero Membership
About Holly
" I absolutely love yoga; how it's so accessible and beneficial to everyone from all walks of life. I became a yoga instructor in the hope of inspiring others to practice yoga; to enjoy its many benefits for the body and mind. My style very much focuses on the importance of the breath and on practising good alignment, as I see both as really important factors for a beneficial and enjoyable practice. Lively music forms a large part of my classes; I find it can be motivating as well as bringing some lightness to the classes.
I am qualified to teach Ashtanga, Rocket, Vinyasa Flow and Yin Yoga, having studied Ashtanga in our fab home city of Leeds, and Rocket Yoga on the beautiful island of Koh Samui in Thailand, and Vinyasa Flow in Goa, India.
Ultimately, I aim to encourage students to enjoy a decent body workout, whilst improving flexibility and of course, relaxing the mind with a rewarding savasana (relaxation) at the end of each class."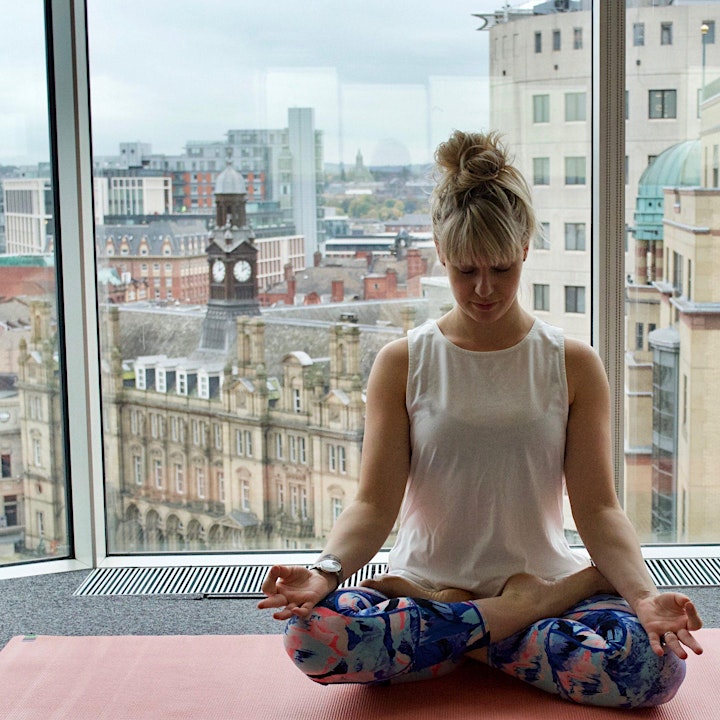 Date and Time
Location
Refund Policy
Contact the organiser to request a refund.
Eventbrite's fee is nonrefundable.