Online training: Trauma-informed and ACE-aware sports participation
Event Information
Refund policy
Contact the organizer to request a refund.
Eventbrite's fee is nonrefundable.
This course explores trauma and ACEs, the effects on health and social outcomes, and how sport and coaches can help to build resilience
About this event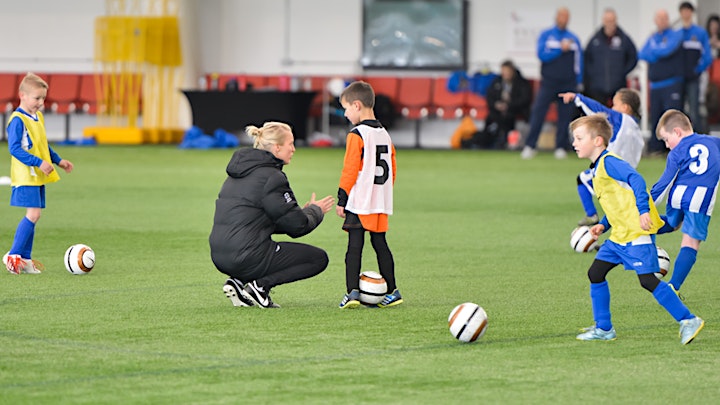 Trauma-informed and ACE-aware sports participation
Healthy Stadia is now providing an interactive, 2 hour online training course that provide sports organisations with new insights into the profound effects of trauma, the prevalence of adverse childhood experiences (ACEs) and how participation in sport and physical activity can foster resilience and help people heal, recover and improve their social outcomes and long-term physical and mental health.
Who's it for? This training takes an organisation-wide approach for sport organisations that will have specific benefits for coaches engaging young people, but also managers, volunteers and those with a responsibility for safeguarding and workforce development. The training will be particularly useful for staff involved with projects covering: social inclusion (e.g. Kicks); health, mental health and wellbeing; National Citizens Service (NCS); school partnerships.
Training Objectives: The training will explore how sustained trauma can have adverse effects on behaviours, emotions and lifelong opportunities and how the supportive relationships and environments that sport provides can prevent or even reverse the harm from trauma and build individual and community resilience.
Why is this training course relevant to sport?
Introduction to trauma: Trauma often stems from abuse and neglect or living in households where individuals are routinely exposed to issues such as domestic violence, alcohol and other substance use issues. Individuals may also suffer trauma outside of the home environment through bullying and discrimination in school and in workplaces, as well as gang violence, natural disasters and even war. Ultimately, prolonged trauma can have a negative impact on health and wellbeing, social outcomes and participation in sport.
Trauma and ACEs – health & wellbeing outcomes: There is a growing body of scientific evidence demonstrating that our experiences during childhood can affect our physical and mental health throughout the life course. Children, and indeed adolescents and adults, who experience prolonged stressful experiences are more likely to adopt health-harming behaviours, such as smoking tobacco, alcohol and drug misuse, which can lead to mental ill health and early onset of chronic disease.
Trauma and ACEs – social outcomes : Individuals who have experienced trauma are more likely to struggle with social situations and have difficulty building relationships. For children and young people this can be hugely disruptive in terms of their education and puts them at greater risk of a variety of poor social outcomes including poverty and deprivation, unemployment, social isolation and loneliness and homelessness in adulthood.
How sport can help: Participation in sport and physical activity is associated with better mental health outcomes – and there are several reasons for this. Being physically active helps to relieve stress and anxiety and being part of a team can build many different soft skills. But perhaps most importantly, sport provides stable and supportive relationships through which individuals can build resilience, improve self-esteem, and talk about their issues without fear or judgement.
Implementing a trauma-informed approach in sports organisations: Educating sports coaches and those involved in child and adult safeguarding about trauma and ACEs can help sports organisations to consider how to work in a trauma-informed manner throughout their organisation. Understanding trauma can help to support coach delivery, contextualise common safeguarding issues and help organisations to reach out and maintain contact with hard-to-engage and vulnerable individuals, some of whom would not normally participate in sport.
What previous participants have said:
"I found the training very useful, and surprisingly emotional. I felt I had been on a personal and professional journey to understanding why people react/behave in ways they do or do not." School Sports Partnership Officer, Blackburn Rovers Community Trust
"The training was a great insight into ACEs and it was brilliantly delivered. Our existing delivery focuses on mental health awareness, working with children and young people who are at risk of poor mental health. This training provides an understanding of how certain risk factors/ACEs can affect a young person." Tackling the Blues Coordinator, Everton in the Community
"There was a clear explanation of ACEs and their effects on people - and high percentages of people with at least one ACE! A great mix of theory, video, interaction etc which kept it engaging." International Partnerships Manager, Homeless World Cup Foundation
"ACES is a different lens to your typical safeguarding training programmes. It helps you consider what might be happening outside of a sporting context" Safeguarding Officer, North West County FA
For any questions you have about the course, please contact us directly at: info@healthystadia.eu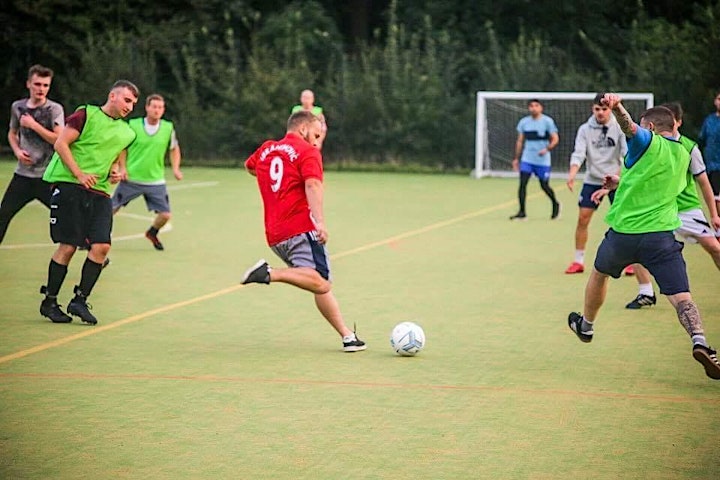 Date and time
Location
Refund policy
Contact the organizer to request a refund.
Eventbrite's fee is nonrefundable.