Event Information
Refund policy
Contact the organiser to request a refund.
Eventbrite's fee is nonrefundable.
Online watercolour painting class with Mike Willdridge who splits each painting into four separate steps
About this event
The subject for this session (2nd December 2021) is: "Late Autumn Light" and the emphasis and atmosphere is on 'contre jour', meaning 'against the light'. It depicts a line of cars, parked by a wall, framed by trees and with a road in the foreground. The strong early morning light in the background creates intense shadows with highlights glinting off the car roofs and the road. It's a deliberately dramatic scene which should offer attendees the challenge of painting strong tonal contrasts.
Mike Willdridge is an experienced artist and teacher who, since the start of our worldwide lockdowns, has successfully taught painting and drawing with watercolours to hundreds of people from many countries around the world. His subject matter is very varied.
His teaching is aimed at beginners as well as those with more experience and each session aims at producing a finished painting. Mike splits each painting into four separate stages and encourages attendees to paint alongside him. He paints at a slow pace and allows time in-between each step for attendees to catch up.
Mike's sessions normally last between two and a half to three hours. He provides a source photograph for each session together with information on the materials and equipment he'll be using. After each session, attendees are able to view (as part of the cost) an edited video of the session which can be very useful to those who have registered but have been unable to attend as well as those who wish to repeat a part or the whole of the painting class. Additionally, attendees are able to publish their paintings on an online gallery - again, very useful to see what others have produced.
Mike and his wife Sue live near Dorchester, Dorset, England. Further information about Mike and his work may be found at: website - www.mikewilldridge-artist.com, Facebook - mikewilldridge-artist, Instagram - @mikewilldridge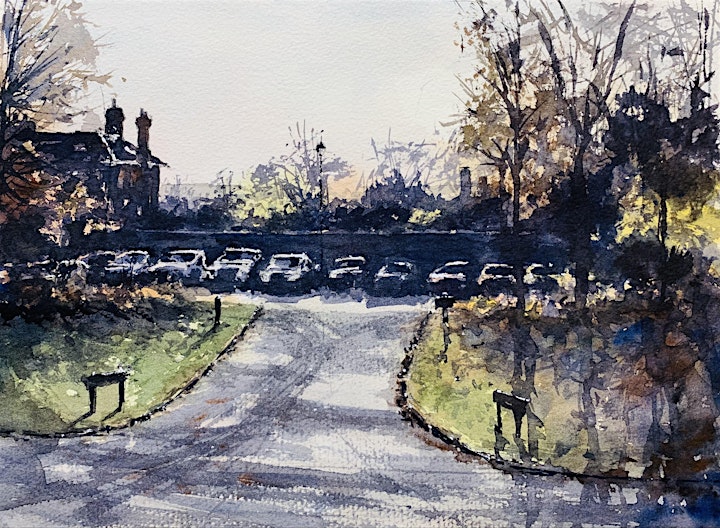 The source photogragh and Mike's practice painting are shown above.
Below are Mike's palette and brushes. Please note that Mike also sometimes uses white gouache/chinese white watercolour.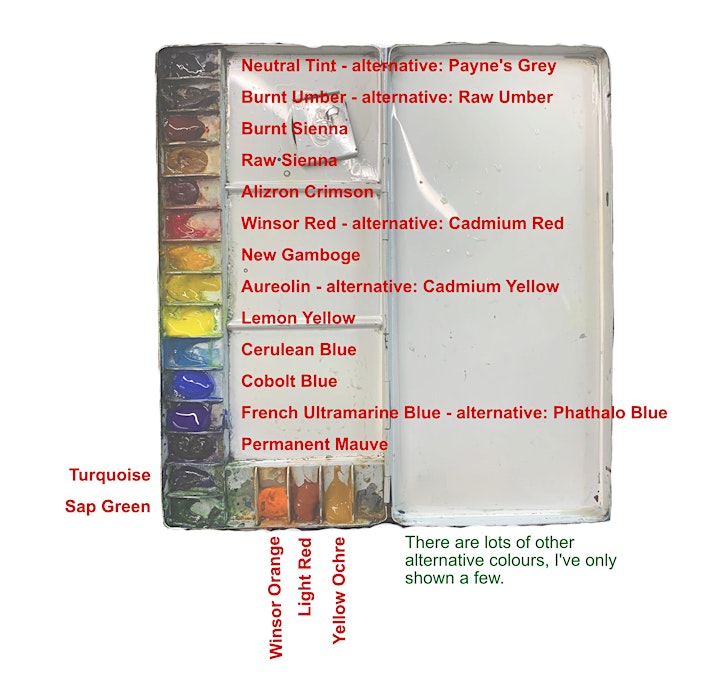 Date and time
Location
Refund policy
Contact the organiser to request a refund.
Eventbrite's fee is nonrefundable.