Online Webinar : How to cope with grief at Christmas

Thursday, 19 December 2013 from 20:00 to 21:00 (GMT)
Event Details
Grief and loss are difficult to deal with at any time but for many the festive season brings more challenges. I understand those challenges only too well but also know that there are things you can do to make it easier for you and your family.

I have experienced many deaths and known deep grief especially with the loss of my son Calum in 2007. My book From Heartbreak to Happiness is my story of recovery and reconnection with life following his death. I know that happiness is possible but at times it is more about getting through the next minute, hour or day. If you feel that it is all too much, if your grief feels overwhelming or you are supporting someone through it then please join me.

On this call, I will share my practical tips and suggestions on coping with grief during the festive period. The very things that make a difference to me even now.  There will be no sales pitches, this is all about practical help including: 
What to do if you just can't face the thought of Christmas without your loved one.

How to manage if your tears never seem to stop.

Finding some light in the darkest of days.

How to cope with all those Christmas adverts, songs and smiling faces.

What to do about cards and presents.

How to ask others for help.

Do you need a plan?

If you have a question for me  - you can type it in the box on the screen and I will answer on the call.
Organiser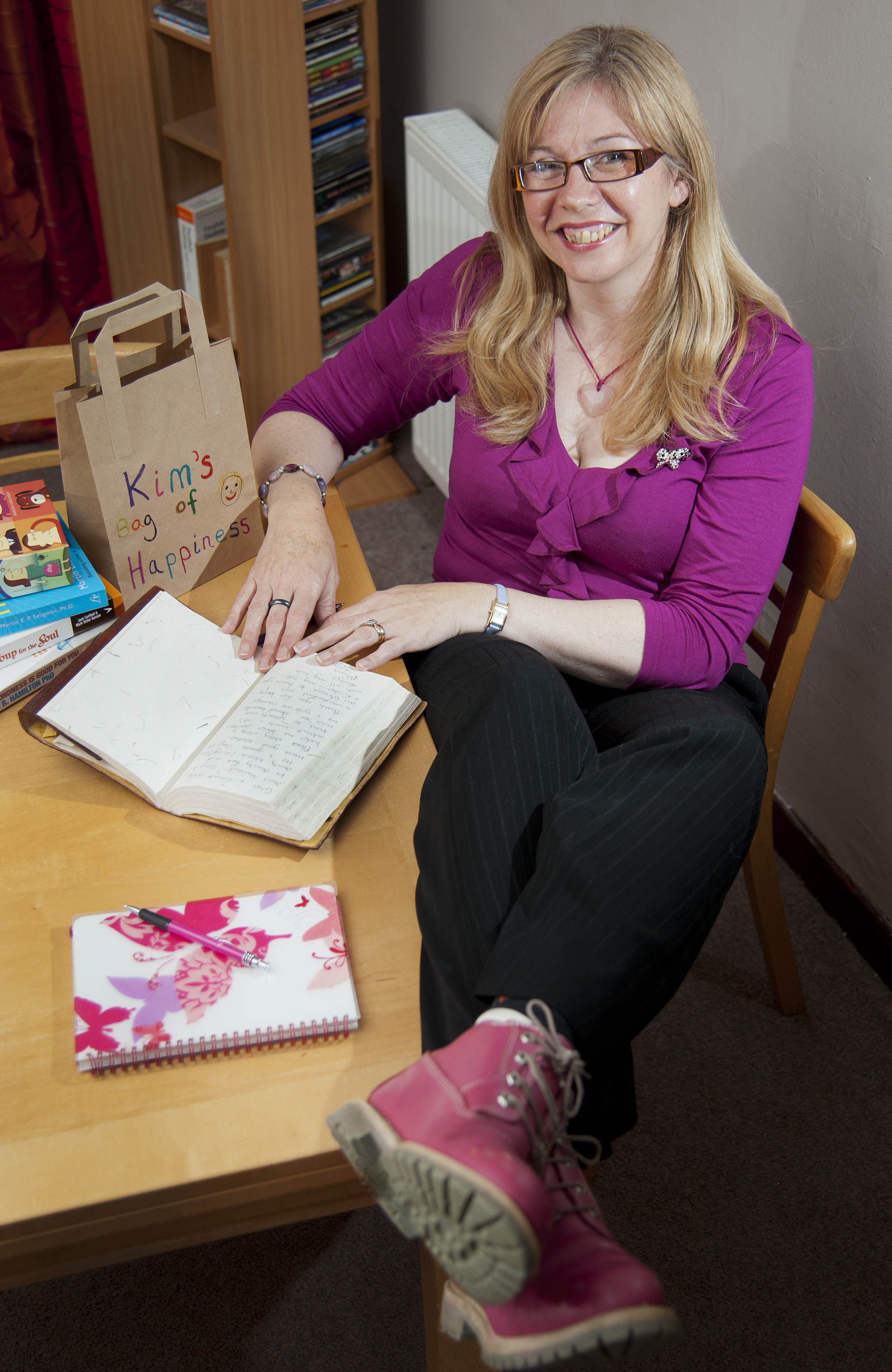 Kim Macleod is a best selling author, inspirational speaker and Creator of Happiness at Stress the Positive. She provides training and workshops on a range of issues related to creating happier lives, reducing stress and anxiety.
Awarded the first Happy Hero medal for International Day of Happiness in 2013, she founded the Happiness Club and Scotland's Happiness Day to give people practical tools to add more happiness to their lives.
She now also teaches writers how to self-publish their books alongside her crime writing husband Sinclair Macleod. www.indieauthorsscotland.co.uk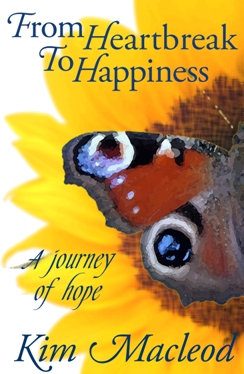 What if your worst nightmare came true? If you were stuck in the depths of despair could you find a way out and feel happy again?
Kim Macleod's worst nightmare did come true. She lost her 12 year old son Calum to meningitis. The shock, despair and grief of her blackest days are here but so is Kim's journey back to happiness and how she went on to help others create happiness in their lives.
In this inspirational story of resilience, she shares how she used her knowledge of NLP, positive psychology and alternative therapies to rebuild her life. This book is filled with honest emotion, her practical ideas for coping with loss and finding ways to help heal the hole grief created in her heart.
With uplifting stories of kindness, courage and inspiration as well as your own Bag of Happiness kit, it is a book not only for bereaved parents but for anyone needing hope that life can be happier.