Description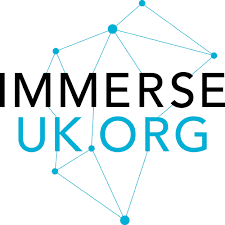 Important update – please note that this event will now take place as an online webinar, in response to public health concerns around the Coronavirus outbreak.
Join us for this interactive and informative evening webinar on 17 March to explore feminine health and how immersive technologies can shine a light on taboo issues.
Book your place
This event is free for all, but sign up in advance is essential.

Where
Online
Please remember to register in advance to receive the relevant links
About this event
According to the Vision for Women and Virtual Reality Report, 14% of immersive tech companies in the UK are directed by women. Female-identifying and non-binary people still lack representation both in front of and behind the screen, but the stories told and the topics explored often shy away from subjects considered taboo or niche. Why do we still find it so difficult to discuss feminine health, and how can immersive technologies shine a light on some of these issues?
This event will explore:
Untold female stories are being told through XR;

The potential of XR and haptics to educate people on the inner world of middle-aged women's bodies and the reproductive diseases;

How XR can alter our cognitive biases and shift our perspective on gender and identity.

Benefits of attending

This is an inclusive event, and everyone is welcome to attend. By joining us you will get the chance to:
Discuss the latest industry advances with an interdisciplinary community of technologists, healthcare professionals, entrepreneurs, researchers and artist practitioners;

Learn about the important role women, non-binary and genderqueer people play in storytelling and technology.
This event is presented as part of SpringForward
Speakers: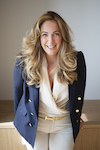 Keynote: Dominnique Karetsos CEO & Co Founder Healthy Pleasure Collective, Founder Intimology Institute, Industry Architect & Speaker
With a preference for working in disruptive industries and challenging environments, it's no surprise that Dominnique specialises in growth for sexual health wellness technology start-ups.

She is instrumental in shaping the next generation of femtech brands entering the market and has a true entrepreneurial calling for being part of the sexual health wellness technology revolution. An established business architect, founder and innovator, BBC radio broadcaster and global business development professional, Dominnique has nearly two decades of experience delivering results in multi-sector business transformation.

Previously Head of EMEA Intimina for the world's leading intimate lifestyle company, Lelo Group, she is focused purely on sexual health, wellness and technology. Dominnique now invests and / or sits on several advisory boards for the likes of luxury female pleasure brand, Pureeros.com, USA based getluwi.com, Elara.care and co-founded break-through Healthy Pleasure Collective, the first integrated agency for sexual health wellness technology Start ups, with business partner Dr Maria Peraza. She loves pairing the latest technology with femtech products to generate powerful and lasting innovations that are the motors for economic and social change and most of all bring innovation to sexual health.
The Healthy Pleasure Collective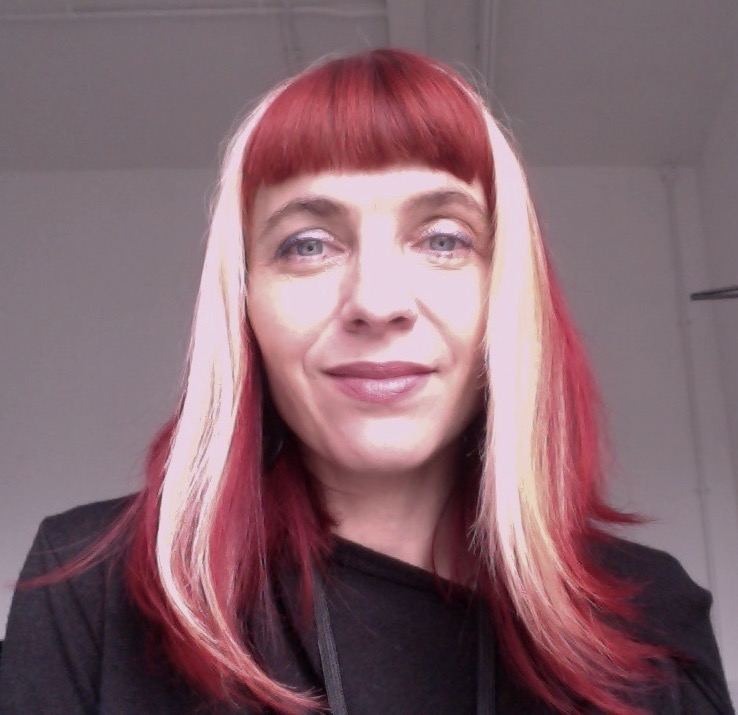 Panellist: Dr Camille Baker Interdisciplinary artist, Curator and Researcher at the University for the Arts, Epsom, Surrey
Dr. Camille Baker is a Reader for the School of Communication Design at the University for the Arts, Epsom, Surrey, UK. She is an interdisciplinary artist, curator and researcher with a background digital media practices and experience in wearable technology and e-textiles, mobile media art and performance, the body, VR/AR performance, digital art curating, video art, new media art, alternative music, interactive installation, and emerging technologies research and education. She explores new mechanisms to elicit engaging experiences using evolving approaches to participatory performance.
Dr Baker's first monograph was released in August 2018, called New Directions in Mobile Media and Performance, with Routledge, Taylor & Francis. This book features theory and practice on mobile devices, Augmented/Virtual/Mixed Reality and wearable technology in various forms of artistic performance, especially since the release of the first iPhone.
@swampgirl67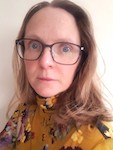 Panellist: Dee Harvey - Immersive Writer-Director and Founder of Controvert
Dee Harvey is a writer-director specialising in immersive technology. She is a founder of Controvert, a company focused on using immersive and interactive technology to tell stories in new ways. Her follow up to IF is HeartBeat an animated verbatim documentary about miscarriage told in 360VR which was long listed for Sundance's New Frontier Story Lab. She is also developing The Bomb, a story about Post Partum Depression told through augmented reality.
@deeharvey
Statement of Intent**
The Knowledge Transfer Network is committed to increasing diversity and advancing equality of opportunity to create a vibrant climate of inclusiveness across the sectors that we serve.
As a responsible business, it is important to us that we represent the diversity of our people and communities, and that we create an inclusive innovation ecosystem in the UK in which everyone can reach their full potential.
It is vital that we monitor and analyse diversity information so that we can ensure that our processes, events and communications are fair, transparent, promote equality of opportunity for all, and do not have an adverse impact on any particular group.
Your cooperation in providing us with accurate data will ensure that we design and apply policies and processes that embrace a diverse and inclusive environment.
Any information provided on this form will be treated as strictly confidential and will be used for statistical purposes only.
No information will be published or used in any way which allows any individual to be identified.

KTN Events and Coronavirus
This event is now being presented as a webinar partly due to coronavirus concerns.
While it remains safe to do so, KTN will continue to run and attend events. Responsibility for health and safety at these events is primarily held by the venues. However, KTN will work closely with all venues and partners involved to ensure that staff, speakers and delegates are protected. You will therefore be likely to see increased hand gel, tissues, wipes and masks (where appropriate) handed out at events.
It is possible that due to an assessed risk, an event may be postponed or cancelled at short notice in order to protect the health of our attendees. Where this is the case, we will endeavour to let you know as soon as possible.
Please do not travel to events should you feel unwell, and please follow the published Public Health England advice, which you can find here.