Event Information
Refund Policy
Refunds up to 7 days before event
Eventbrite's fee is nonrefundable.
We are delighted to invite you to our popular [online] webinar on Treating Obsessive Compulsive Disorder (OCD)
About this Event
 (Your webinar link will be sent to you a day before the event)
Certificate of attendance will be issued (up to 2 CPD hours). Everyone interested in the subject is welcome. 
 The learning outcomes include:
An in-depth understanding on how OCD affects emotions, cognition and behaviours
The regions of the brain involved in OCD and how to calm them down
The key neuro-transmitters involved in obsessions and compulsions and how to rebalance them for recovery
The links between OCD and Trauma, and ways to achieve recovery
Steps and meditation exercise to shrink the inner critics that often fuel obsessive and compulsive symptoms
The links between OCD and PTSD
Full meditation exercise for easing obsession and compulsion 
Full meditation exercise to heal toxic shame that drives OCD symptoms
The O.C.D. framework for recovery (step-by-step guide for taking control of your obsessive and compulsive symptoms)
Other focuses:
How to avoid the typical mistakes made in treating OCD.
Demonstration: Using electro-encaphalogram (EEG) to view brain activity and stimulate neuro-plasticity
How Much Does a Ticket Cost?
Early bird registrations from £23+vat+fee. It will go up to £46+vat+fee if you book late 
For professionals as well as those interested in the subject...
This course attracts both professionals and interested individuals interested in mental health, continuing professional development, and in effective recovery techniques.
TESTIMONIALS: What Previous Attendees Are Saying:
"Training was excellent, fascinating material around brain activity, neurological pathways and focusing the mind. Really helpful for client work especially the link between OCD and Trauma." Laurie L. Therapist (24/6/20)
"A great all-round presentation on a complex subject, clearly explained, gave me lots to think about and apply to my therapy practice. So many added bonuses as well. Wale is so generous with his slides, website videos, meditations and information that I can tap into. The counselling profession is an expensive venture and when someone is as generous as Wale, I truly appreciate his support and encouragement of other colleagues. I am very grateful." (20/6/20) Dawn L., Counsellor and Psychotherapist
"I found this course really insightful. I have attended other courses and this one really tied in nicely. I feel there is still a lot to be understood in treating OCD and removing the stigma attached to this so I found this really helpful and understanding that this is a brain-driven disorder is really important. As with all of these courses I love the information provided about how the brain interacts and responds together with the practical exercises at the end. Wale always explains these subjects in a really easy and logical way. I would totally recommend this to anyone with an interest in understanding OCD on a professional or personal level. I'm looking forward to attending more of these training events." Diane M. (24/6/20)
"Brilliant informative course." Samantha C. (24/6/20)
"I really enjoyed the webinar this evening. It was incredibly informative and easily understood. You have a great way with words. I especially liked the fact that OCD is a brain driven condition and not a weakness of the personality.  So many people struggle with the shame that comes from struggling with OCD or any mental disorder and the self criticism.  Self compassion is so important. Your descriptions of the how the brain works with regard to OCD was really useful and for clients it will be so useful for them too, to understand what is actually happening.  The challenge response makes so much sense and using the 15 min rule alongside therapy will prove to be invaluable to clients struggling with OCD. Finally the video at the end was so powerful. Thank you and I look forward to listening to you again." Sian M. (24/6/20)
"Wale is an excellent course leader and structure and information on and off the course is hugely helpful and insightful for my professional practice. There are addition helpful recourses that come with the course including full meditation recording for easing OCD symptoms for sufferers and reducing trauma-related toxic shame that drives OCD symtoms. They also come with individual scripts for therapists to use to help their clients" Rebecca, F., Psychotherapist
"I would like to say this is my 3rd session with Wale; the amount of information in the time allocated with plenty of breaks, and without overwhelming reflects great skill at time and information management for such in-depth and complex subjects. He makes enormous subjects captivating and manageable." Nia G.
"It was a very informative, well presented and entertaining course and a great format to get good information quickly." Tony C., Counsellor and Psychotherapist
"I would like to say how impressed I was with the webinar. It was very well organised with good slides. Wale has a great delivery of the topic and you can clearly see how knowledgeable he is. I would definitely recommend it and will be looking at others to book on to. The information was really good and delivered in a way which was understandable. Very enjoyable webinar." Thank you. Paula B., Therapist
"Thank you so much for an excellent course! Once again, a clear, concise and comprehensive presentation of OCD." Julie W.
"The webinar for OCD today was fantastic. Very informative." Monika S.
"The content and delivery of the course exceeded my expectations. I will definitely recommend this course to everyone interested in mental health." Lisa, T., Sufferer
"This course is very informative and useful. I enjoyed learning about OCD recovery information to try and help my partner with this condition. This info needs to be taught everywhere so that people can understand OCD and how to help people with the condition." Sam, R., Registered Nurse/Partner of Someone Who Has OCD
"A very interesting course giving both an overview of OCD and more detailed information on treatment protocols."Elizabeth, E., hypnotherapist and Counsellor
"I learnt a good amount of information on the brain and how OCD is present in the way the brain functions" Karen, O., Coach/Therapist
"Great insight into OCD. highly recommended for people with OCD situation and those who help others with OCD. Nesheta P., Sufferer
"Excellent course, excellent tutor. Very informative and Knowledgeable. Refreshing, informative, fun and professional." Lorraine R., Clinical Hypnotherapist
"I have had personal traumatic experiences in my life and OCD. The course was very informative. It has helped me a lot. Thank you.." —R. Silver, Sufferer
"Such an enlightening course! So well delivered."—T Smith, Hypnotherapist
"Very comprehensive and understandable. Really excellent course. Wale was very knowledgeable and excellent to listen to."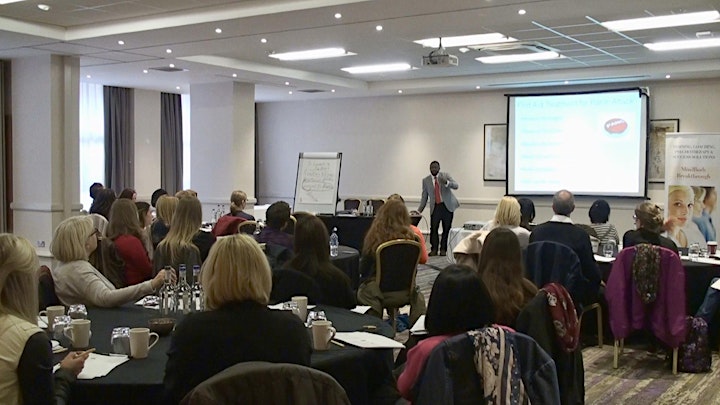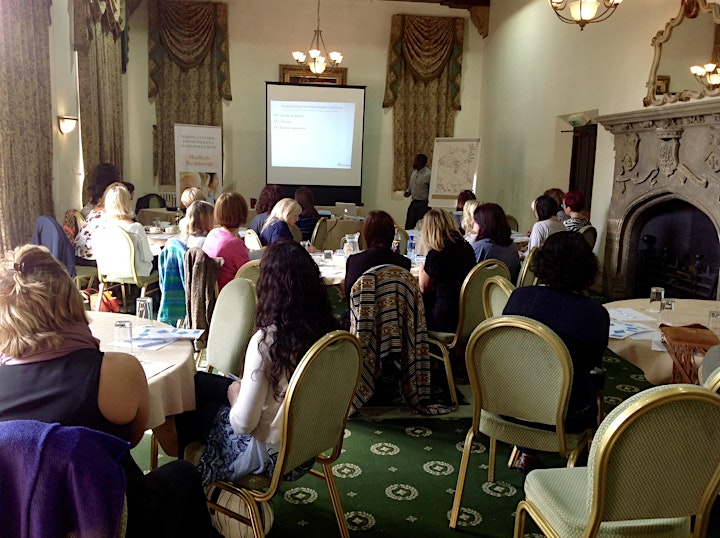 Why don't you come and judge for yourself? 
If you feel this course can benefit you or any of your family members, friends or colleagues, why don't you let them know about the event and give it a try? 
Those who have attended the event in the past always said that they were glad they made the investment even though they were a little bit unsure at the start (See previous attendees feedback below).
WHAT TO DO NEXT 
All you need to do is to register your ticket to attend this event now.  The event is expected to be oversubscribed as there are very limited spaces. So book your seat now to avoid disappointment. Please only register if you are sure that you will be able to attend this event. We really want every ticket taken to be used on the day. Thank you for your co-operation.
WHY IS THE EVENT SUBSIDISED AND WHAT'S THE CATCH?
The first reason this course is subsidised is networking. Relationships are very important. In a live event like this, there is ample opportunity to connect with like-minded people, share experiences, get motivated and discover what is working for others. I have been able to meet and connect with some amazing people in events such as this one.
The second reason why this is a subsidised event is the feedback that we get from our attendees. This is extremely useful. It helps us improve our courses and get better in serving others.
IS THIS GOING TO BE A HARD SELL?
We practise authenticity because that is one of our highest values. MindBody Breakthrough does not use hard selling tactics because manipulation eventually leads to failures and stress at some point down the line. 
If you enjoy the day and think that any of our materials, online courses or future workshops can be beneficial to you personally or to your work, then we can discuss options once you have completed this full day. We just want you to come and enjoy the day, acquire additional helpful skills and make new friends.
Spot allocation is on a first-come-served basis due to limited availability. If you are planning to attend please reserve your spot now.
A certificate of attendance will be issued.
I look forward to seeing you there,
Best regards,
Wale Oladipo
Director & Lead Trainer Mind Body Breakthrough
Terms and Conditions
Cancellation:
Cancellation charges are applied in all cases. We regret that this has to be done. All bookings involve administrative costs and it is difficult to fill vacant spaces as a result of late cancellations.
Cancellation charges are applied based on when the written cancellation notice is received. See the following refund rates:
Over 2 weeks' cancellation notice: Full refund

1-week cancellation notice: 50% refund

Less than 7 days cancellation notice: No refund unless in exceptional circumstances, for which a medical certificate may be requested.


Alternatively, a substitute delegate can be named at any time before the course. There will be no extra surcharge for making a substitution.
No refund will be payable for non-attendance or if no prior notice of cancellation is given.
The refund will be issued after the course.
Pictures/Videos:
Please be aware that from time to time the presentation (online or offline) may be photographed or filmed for educational, quality or promotional purpose (this happens occassionally). MindBody Breakthrough takes confidentiality very seriously and aims to use any films or photos that may be taken according to the strict terms and conditions on live events. For case study clips, permission will be sought from individuals involved before the clip of that matter is used.
(Webinar)Course Recording Provided to Attendees:
The course recording provided at the end of the webinar must never be shared with others who have not registered for the course themselves. The terms of usage is restricted to the person who has legally registered for and attended the course. Therefore sharing our course (webinar) recording to non-attendees is strictly prohibited. We recommend that all interested individuals should register and attend the course themselves.
Date and Time
Location
Online Webinar (MindBody Breakthough)
15 Queen Square
Leeds
LS2 8AJ
United Kingdom
Refund Policy
Refunds up to 7 days before event
Eventbrite's fee is nonrefundable.