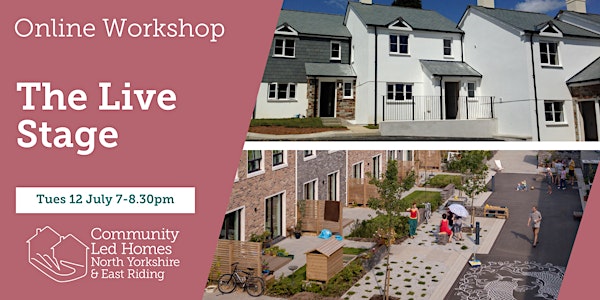 Online Workshop : The Live Stage of Community Led Housing
The final stage of community led housing - Living your scheme
About this event
The next workshop in our series
Stage 5 in community led housing - Living in the scheme
This free workshop will talk you through the 'live' stage of a Community Led housing project once the project is complete and people start to live in the properties.
Who is it for?
This workshop is designed for anyone wanting to gain a better understanding of the 'live' stage of a community led housing project, but also anyone at any stage of the process who wants to gain a better understanding of what happens once the project is complete. Even if you are at the beginning of your community led housing journey it is important to consider from the start what will happen to the properties once they are built.
What will you learn?
In this session we will cover:
Running your group
Managing your homes
Repairs and maintenance
Rents and service charges
Lettings and sales
Complaints
Partnering with Registered providers or becoming a registered provider.
Our speakers:
An informative presentation from an accredited advisor, followed by an inspiring presentation from Bristol CLT.
We think it's important to demonstrate success and therefore we'll include speakers with lived experience of the community led housing process, many of whom are now living in the homes they helped create.
'Informative and inspiring workshop, great to hear from someone who has already been through the process'