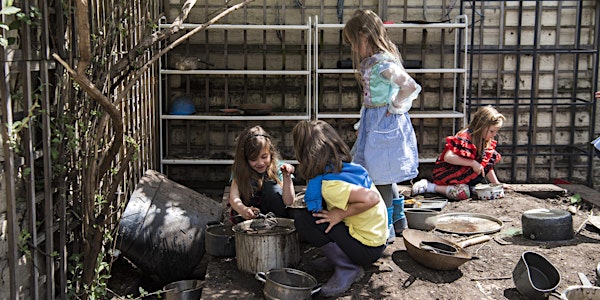 OPAL Platinum School Visit - Ivydale Primary School, South East London
Location
Ivydale Primary School
1 Bellwood Rd
London
SE15 3BU
United Kingdom
Play makes up 20% of children's primary school life. See how an inner city school makes playtime a key part of their day.
About this event
Play makes up 20% of children's primary school life. How do schools plan for this 20%? What are the roles of the Play Team? How do children get their play things out and put them away? What are the solutions to foxes and sandpits?
See for yourself what an amazing playtime looks like at Ivydale Primary School, an OPAL Outdoor Play and Learning Platinum Award winning school.
11am - 1pm: OPAL Networking meeting (existing OPAL Schools)
12noon - 2:00pm: OPAL New interest meeting (schools thinking about OPAL)
Join Cath Prisk and Kate Smith, OPAL Mentors and experts in improving children's playtimes, and hear from Helen Easton, Assistant Head Head and Curricula Lead for Play at Ivydale Primary on how play has been transformed and find out the impact on the school.
There will be time for questions and connecting with up to 6 other schools also on the OPAL journey, then spend the playtime observing how the school's play team ensure all the children have access to all play types in this small, inner-city playground.
We will be outdoors the whole time - please come dressed whatever the weather. Please bring your own refreshments/lunch due to Covid. There are plenty of local options nearby for food after the visit. Local parking is available for a charge (no free parking available). Public transport is good nearby.
Sign up now for limited free places.