About this event
An open afternoon to allow you the opportunity to visit East Anglian Atrophysical Research Organisation Space Operation Centre, meet the volunteers, see the facility and learn more about what we do.
HISTORY
Jason Williams founded EAARO in 2011 and has assembled a team of science and engineering specialists including Chief Engineer Jeff Lashley, a radio astronomy author and technical officer formerly at the UK's National Space Centre. Since inception EAARO has been supported by many leading industry experts and including Professor Paul Davies, Cosmologist at Arizona State University, Dr Megan Argo, Astrophysicist at the University of Manchester, Dr Mark Galloway from the University of Hertfordshire's Bayfordbury Observatory, Prof. Mike Garrett, Director of the Jodrell Bank Centre for Astrophysics, Dr Alexander Kraus, Divisional Director for the Effelsberg 100M Telescope at Max Plank Institute for Radio Astronomy, and Seth Shostak, Director of the SETI Institute California.
CURRENT RESEARCH
EAARO's current research into the behaviour of meteors as they enter earth's atmosphere includes forward scatter observations using GRAVES, a French radar-based space surveillance system, and the BRAMS transmitter operated by the Belgian Institute for Space Aeronomy. These observations are carried out across all their observatory sites and the team have recently hosted public open observations at their SOC in Alconbury.
Since 2016 EAARO has been planning to build the UK's first permanent Search for Extraterrestrial Intelligence (SETI) Facility and are currently in the design stage for a 30m telescope inspired by the former Ohio State University 'Big Ear' telescope built by Dr John Kraus and his team which detected the legendary Wow Signal back in 1977.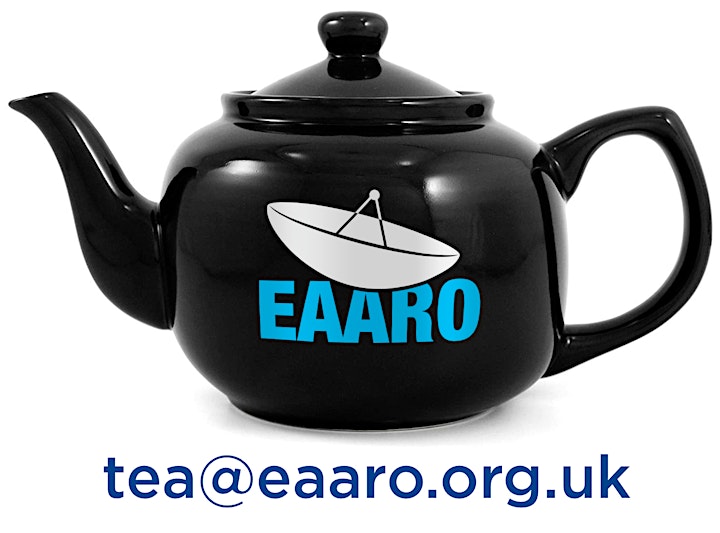 Organiser of Open afternoon at EAARO Space Operations Centre