About this Event
Join us on 28th November, when two inspiring Cumbrian businesses will be opening their doors and providing a very unique kind of access.
From engaging their teams in dynamic ways to creating new revenue streams, Kendal Nutricare and Low Sizergh Barn want to share their proven approaches and invite you to be part of a day filled with ideas ready to be tested in your own companies.
Brought together by Be the Business and the Family Business Network, the Open (to new ideas) Business day event is a chance to get out of the day-to-day operations of your company and meet like-minded leaders ready to collaborate and share learnings.
By attending, you will:
See how two successful firms really operate
Get tips on everything from operational efficiency to people management
Get honest answers to the business questions you want to ask
Register today to secure your place alongside fellow business leaders at this exclusive Be the Business event.
Full day tickets are £15 per person including refreshments and lunch.
Half day tickets include a visit to one business either in the morning or afternoon, and are £10 per person including refreshments.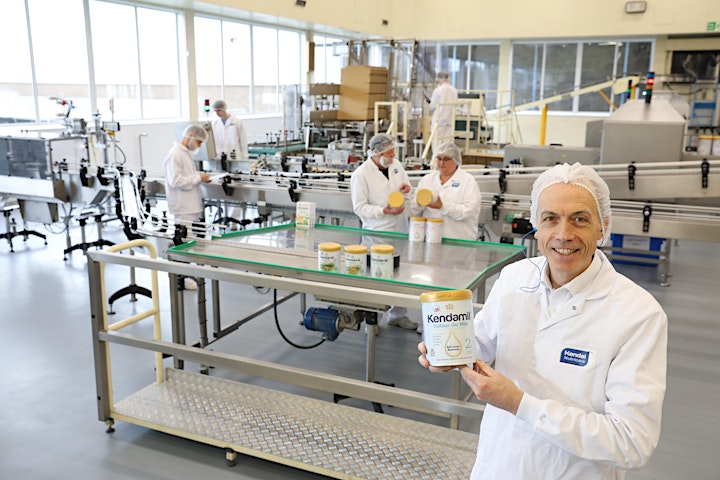 Agenda
09.30 Arrival and refreshments
10.00 Welcome & Introductions
10.15 Leadership Presentation and Q&A: Ross McMahon, Kendal Nutricare
11.15 Tour of the facility
12.15 Debrief and travel to Low Sizergh Barn for Lunch (own travel required)
13.15 Afternoon Welcome
13.30 Leadership Presentation and Q&A: Alison Park, Low Sizergh Barn
14.30 Tour of Low Sizergh Barn
15.00 Networking
15.30 Depart
About Kendal Nutricare
Kendal Nutricare specialises in manufacturing world-class nutritional food products, and employs highly qualified process engineers, operative technicians, laboratory microbiologists and research scientists at their Lake District site.
Their range caters for consumers across their entire life-cycle, from adult meal replacements to infant and toddler milk and specialty mixes, including anti-reflux, lactose-free, anti-colic and hypo-allergenic.
For over 57 years the Kendal Nutricare factory has produced for famous brands such as GSK, Boots and HJ Heinz.
CEO Ross McMahon will be sharing the companies experiences on exporting.
Exporting is an exciting journey with many potential pitfalls that require continuous focus on the details – from customer demands, to foreign government regulations to production challenges at home. Exporting is a rewarding experience and often necessary if you wish to scale your business globally.
About Low Sizergh Barn
Low Sizergh Barn is a diversified farming business, with a shop, cafe and activity trail sitting alongside a working organic farm.
Employing around 50 local people, Alison Park and her family run the farm with the future in mind, looking after the soil, the landscape and wildlife whilst being part of a vibrant rural economy.
Alison will be sharing the history of her family business and how it has changed over the years.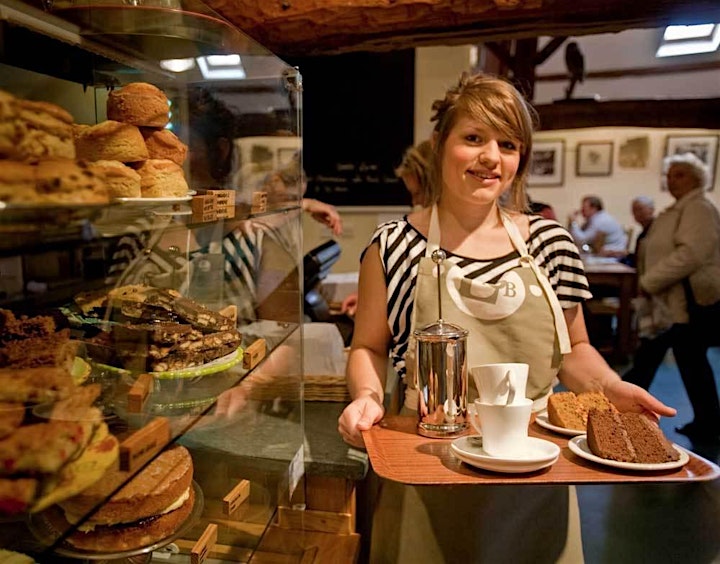 Getting here
The first venue, where we will be from 09:30- 12:15, is Kendal Nutricare, Mint Bridge Road, Kendal , LA9 6NL
The second venue, where we will be from 1:15-3:30, is Low Sizergh Barn, Sizergh, LA8 8AE.
Both postcodes should get you directly to the venues when using a Satnav.
Attendees will need to arrange their own transportation between the two venues. The drive is approximately 10-15 minutes.
Travel by public transport
The nearest train station to both venues is Kendal; a taxi from here to the first venue takes approximately 5 minutes.
Parking
There is free parking at both of the venues.
Accessibility
For accessibility information please contact the organiser at familybusiness@bethebusiness.com.
FAQs
By entering this event you agree that Be the Business may use photographs or video footage taken of yourself during the event for marketing purposes including video production, posting on Be the Business website and/or social media platforms, or future Be the Business events.
Can I get a VAT receipt?
Unfortunately, the Eventbrite platform does not produce receipts unless they are VAT receipts. You can use your order confirmation as proof of purchase. Be the Business is not VAT registered, so there is no VAT receipt available:
"Event organisers can only send tax receipts to attendees if they are charging tax on tickets, which Be the Business is not. In this case, Eventbrite is required to collect VAT on the Eventbrite Service Fee from all organisers if their payout country is in the EU. As this is charged from the event organiser's payout, and not to the attendee directly, there is no receipt available to send to customers."
How can I contact the organiser with any questions?
Please email us at familybusiness@bethebusiness.com.
Is it ok if the name on my ticket or registration doesn't match the person who attends?
Yes, please let one of us know when you arrive, and you will be able to register on the day. As our events usually sell out we would be grateful if you could let us know if you are unable to attend so we can pass your ticket on.
To learn more about the North West Family Business programme please visit our website here.
To contact the event organiser please email familybusiness@bethebusiness.com