Description
SUMMARY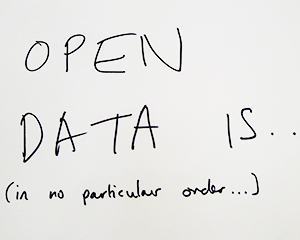 This introductory course aims to get you up to speed with latest developments in open data and its significance.
It is designed to enable anyone to get started with discovering and using open data and understand the skills and processes required to make it work for you and your organisation.
Paying by invoice
You can pay for a training course by Paypal or invoice.
To pay by invoice, please select "Other Payment Options" underneath the green "Order Now" button above, and then select "Pay Offline".
The following information is required for invoice payments:
Billing contact name, billing address, billing email address, billing phone number, billing VAT registration number (UK-only), purchase order number (optional).
By booking a course with the ODI, you agree to the following terms and conditions.

If you have any queries please contact: training@theodi.org.