Open Day Event to Celebrate the Chinese New Year: New Opportunities for Sino-UK Connectivity & Learning

Saturday, 23 February 2019 from 12:15 to 19:00 (GMT)
Event Details
PEN DAY EVENT
to Celebrate
 The Chinese New Year:  
New Opportunities for
Sino-UK Connectivity & Learning 
新年新春,猪年好运,中英携手,开创未来
---
China, with its extensive ancient civilization and its miraculous modern-day transformation always has attracted world attention. Incredibly China has raised its people's living standard from $156 per capita GDP as one of the poorest countries in the world in 1978 to almost £10,000 per capita GDP in 2018.  Over the last 40 years, China has changed out of all proportion from an inward-looking economy to an open and influential market to the world.
With the rapid rise of China's economy and outward investment, the demand for the international business community to understand Chinese culture and business practices is growing exponentially.          
Inspired by the emerging challenges, Peking University UK Campus, Oxfordshire is holding an Open Day with the spotlight on new opportunities for China studies and business connectivity in China on Saturday 23 Feb 2019. 
The Open Day will provide you with a fantastic opportunity to learn first-hand about prospects for China studies, entrepreneurship, and connectivity. The event will lead you to understand more about current developments and new challenges in the region. You will have direct access to talk with Chinese scholars, Peking University students, and Chinese company directors to build up your connectivity and network with others in the fields of China studies and business development.
---
12:15 pm to 1:15 pm       Registration and Reception
1:15 pm to 1:40 pm         Opening Address

Professor Wen HAI
Vice Chairman of Peking University Council and Dean of PHBS
 1:40 pm to 2:20 pm             Chinese Studies in the UK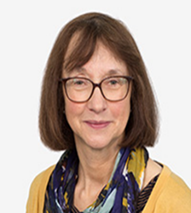 Professor Katharine Carruthers
Director of the UCL Institute of Education (IOE), Confucius Institute for Schools and UCL Pro-Vice-Provost for East Asia
2:30 pm to 3:20 pm            Build up yourself in China

 Professor Pearl Wang

Director of Center for City Creativity and Communication, Shanghai Jiao Tong University and Ash Centre Fellow at Harvard Kennedy School of Government
4:00 pm to 5:40 pm           Learning for the Future
Students Forum
Students from Oxford University, Leuven University, Peking University and China Construction Bank to present their interest in learning for the Future
Topic 1: Learning Artificial Intelligence and its business applications in the Year of the Pig
The Director of the Joint AI Course between CBAIA and PHBS UK
Topic 2: Plaque Unveiling
  China-Britan Artificial Intelligence Association at the UK Campus of Peking University HSBC Business School
5:40 pm to 7:30 pm       Networking and Connectivity
                                  Drinks Reception
                                  Chinese New Year Dumpling Buffet Dinner 
Do you have questions about Open Day Event to Celebrate the Chinese New Year: New Opportunities for Sino-UK Connectivity & Learning ?
Contact PHBS UK
When & Where
PHBS UK Campus, Foxcombe Hall, Boars Hill, Oxfordshire OX1 5HR

United Kingdom


Saturday, 23 February 2019 from 12:15 to 19:00 (GMT)
Add to my calendar
Organiser
Based in Oxfordshire, United Kingdom, the Peking University HSBC Business School (PHBS) UK Campus had its inauguration on 25th March, 2018.
The campus is not only the first oversea campus of Peking University, but also the first Chinese oversea higher education institution set up in the form of independent fund, management and operation. It serves as a milestone for Chine's higher education development.