OPEN DAY - Experience Archaeology! Roman Road Excavation, N Yorkshire
Your chance to see the results of our excavation on the Roman road between York and Aldborough, and a nearby Romano-British settlement.
About this event
Still no Roman soldiers (sorry!), but since the 21st September, we have been giving volunteers the chance to excavate a fascinating part of the Roman road between Eboracum (York) and Isurium Brigantum (Aldborough)(places are still available ). For one day only, on Saturday 12th October, we are giving everyone the chance to come along and witness the closing stages of the excavation and see what we have found.
We have arranged three guided tours of the site, at 11.00 am, 1.00 pm, and 3.00pm. Please make sure you book, since this is a working excavation site and we cannot easily accommodate visitors outside the set times.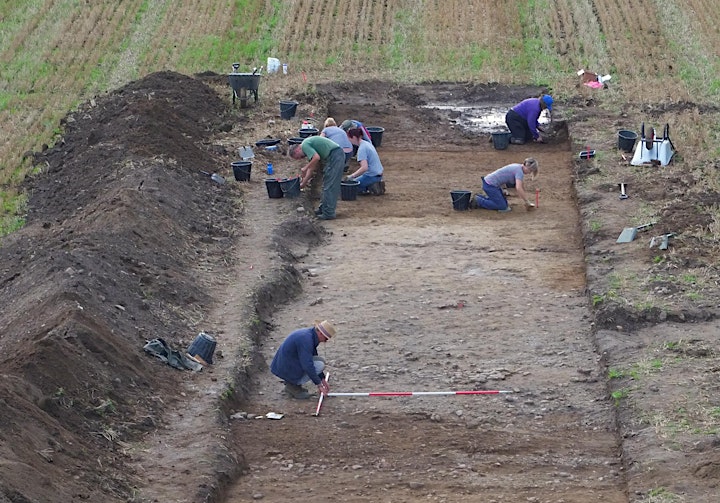 Work in progress on our second trench across the Roman road
-EVERYONE IS WELCOME- , however please bear in mind the following
Car parking arrangements have not yet been finalised, but we will have signage on the B6265 on the day to direct you.
This is a large stubble field, and you will have to walk about a kilometer to get from your car and around the four trenches. If you have mobility problems, but would still like to attend, please let us know - we may be able to use a 4x4 vehicle to get you around
Wear stout footwear, such as walking boots.
Bring waterproofs, just in case!
This professionally led excavation receives no form of external funding or any grants, nor will we ever charge volunteers to take part, so be warned; there will be a collection bucket for donations!!!