An open day for all those interested in applying for the Level 5 Diploma course starting September 2022 - join us for a tour and Q&A
About this event
This year, we are doing things differently and have arranged for two open days - this is the first event: we look forward to seeing you in person, at our new premises in Macclesfield, Cheshire, in the foothills of the Peak District. Join us for a tour of the workshop, a chat with students and staff and a chance to ask your questions.
The Level 5 Diploma in Bespoke Taioring (RQF) continues to grow its reputation as a highly relevant stand-alone qualification for those who want to build their bespoke tailoring and cutting skills set. With no need to find an apprenticeship, this programme delivers the skills in a structured way, in just one year. Our graduates are highly sought after by bespoke tailoring companies, stage production as a well as high end fashion houses.
Best of all - and uniquely - we teach both skill sets for male and female figure types. This course is hugely popular with candidates from around the world, and we work behind the scenes to make it accessible to international students from 2022. We are limiting the intake to 12 students as we want to be able to give each our full focus.
We strongly encourage to make use of this opportunity to find out if our programme is right for you. Once we receive your application, we invite you to a personal interview. This is your opportunity to tell us about your background and motivation to join. Within a few days of your interview you will receive written notification as to whether or not we can offer you a place on the course.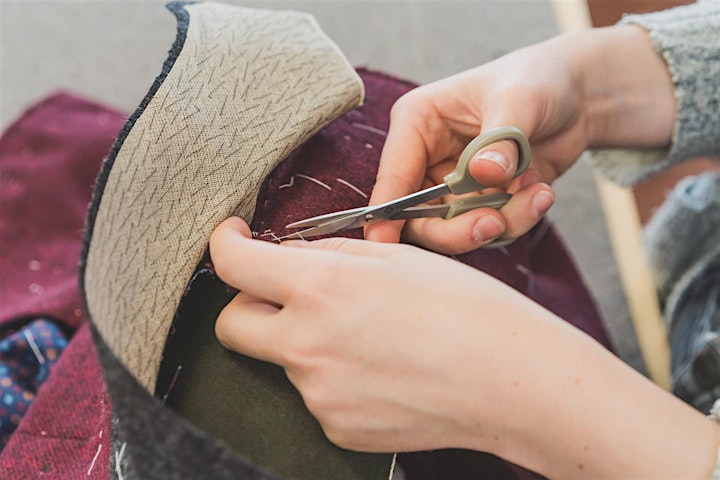 The Tailoring Academy Ltd. was founded in response to the lack of practical tailoring training in the UK, particularly outside of London. Based in the North West of England, it aims to end this shortage by becoming the first UK training centre to deliver the new ABC Awards Level 5 Diploma in Bespoke Tailoring, as a stand-alone qualification.
We also deliver live online classes in pattern construction