Join us for our open day at the McTimoney College of Chiropractic to find out more about how you can train to become a Chiropractor.
About this event
The McTimoney College of Chiropractic runs regular Open Days to allow prospective students to view our facilities and talk to members of staff. This is an ideal opportunity to ask questions and get the answers you need so that you can plan for your future.
Come to our Open Day to hear all about the programme you are interested in and what it will mean for you. You will also have a guided tour of the College and the opportunity to speak to members of staff.
Discover why McTimoney College of Chiropractic 𝙞𝙨 𝙖 𝙜𝙧𝙚𝙖𝙩 𝙥𝙡𝙖𝙘𝙚 𝙩𝙤 𝙡𝙚𝙖𝙧𝙣!
✅ Discover what it's like to study one of our programmes
✅ Have all of your questions answered
✅ Suitable for 4 Year and 5 Year Students
✅ Take a tour of the college
✅ See the state-of-the-art clinic & teaching facilities
And to remind you here's why students choose to study at 𝗠𝗰𝗧𝗶𝗺𝗼𝗻𝗲𝘆 𝗖𝗼𝗹𝗹𝗲𝗴𝗲 𝗼𝗳 𝗖𝗵𝗶𝗿𝗼𝗽𝗿𝗮𝗰𝘁𝗶𝗰.
✅ Small class sizes & excellent tutor ratios
✅ State of the art clinic & teaching facilities
✅ Hands-On clinical experience from day one!
✅ A small & friendly college environment
✅ High employment of new graduates
To register to attend please complete the registration process through Eventbrite by clicking on the register button above.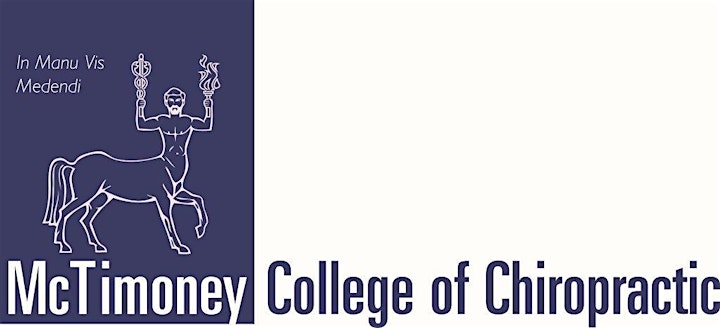 Organiser of Open Day McTimoney College of Chiropractic 9.12.21