To enjoy the fresh air, meet people and assist building some raised beds alongside Incredible Edible Ruthin
About this event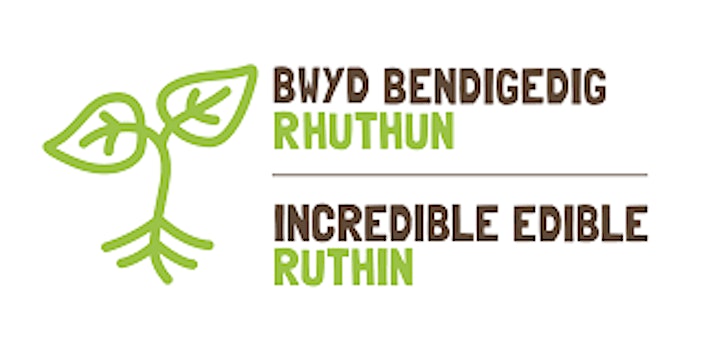 I fwynhau'r awyr iach, cwrdd â phobl a chynorthwyo i gychwyn gardd hyfryd ochr yn ochr ag Incredible Edible Ruthin a Food for Life.
Mae Bwyd am Oes yn ymwneud â gwneud bwyd da yn ddewis hawdd i bawb - gwneud prydau bwyd iach, blasus a chynaliadwy yn norm i bawb eu mwynhau, ailgysylltu pobl ag o ble mae eu bwyd yn dod, eu dysgu sut mae'n cael ei dyfu, a'i goginio, a hyrwyddo pwysigrwydd cynhwysion o ffynonellau da.
Tra byddwch yno byddwch yn gallu gofyn cwestiynau i'n harbenigwyr garddio anhygoel Incredible Edible.
Byddwn yno rhwng 10.00yb-12.00yp a 1.00yp-3.00yp
To enjoy the fresh air, meet people and assist in building some raised beds alongside Incredible Edible Ruthin.
Food for Life is about making good food the easy choice for everyone – making healthy, tasty and sustainable meals the norm for all to enjoy, reconnecting people with where their food comes from, teaching them how it's grown and cooked, and championing the importance of well-sourced ingredients.
Whilst there you will be able to ask questions of our Incredible Edible gardening experts.
We will be there from 10.00am-12.00pm then 1.00pm-3.00pm