Open Eyes, Open Ears: Fun and Depth Summer Series

Saturday, July 26, 2014 at 12:15 PM

-

Saturday, September 6, 2014 at 2:15 PM (BST)
Event Details
Open your Eyes, see another person.
Open your Ears, hear their story.
Together let's experience this moment when we meet, this place we are meeting in and let's make the most of it.
Meet amazing like minded Londoners, who are courageous (they come from their heart) and willing to share their story in order to start writing history together.
Open Eyes, Open Ears will be a fun series of activities, which at great value for money is bringing a bunch of fantastic people together in this British Summer.
The activities include: Team building in a high rope garden,team play, swimming in the serpentine. And together we'll look at what this group of great people can create together. 
Be it a Social Action Project, more meetings in the future and/or community celebration, the sky is the limit.
Time Table and Content of Open Eyes, Open Ears
Free Introduction

26. July 2014
12:15 - 14:15

Getting to know each other by sharing our stories: In a safe setting, we will share our stories, listen to each other with Open Ears and Open Eyes and get to know each other and the programme ahead.

London  St James' Park (if weather permits)

Kick Off

9. August 2014
10:00 - 14:30

Team Building: Climbing the high rope gardens in Trent Park. We go Ape! Have fun, help each other out, get to know your team! Form, storm, perform. 

London Cockfosters

Open Eyes, Open Ears Fun

16. August 2014
12:15 – 14:15

Team Play: Play for Personal and Team Development. A workshop to have you playfully discover the benefits of play, learn about yourself and your team. Warning/Disclaimer: Beware you might have fun.

London St James' Park (if weather permits)

Open Eyes, Open Ears Active

23. August 2014
12:15 – 14:15

Swimming the Serpentine: Let's go for a refreshing swim, hang out, capture with Open Eyes and Open Ears what we learned about us as individuals and as a team and let's start brainstorming what kind of impact this amazing group of people could create.

London Hyde Park, Serpentine Lido

Open Eyes, Open Ears Social Action

06. September 2014
12:15 – 14:15

Social Action Planning. A day of project planning with simple project management tools and deciding what this amazing group of people wants to and can create together.

London St James' Park (if weather permits)

Open Eyes, Open Ears Social Action!

 TBD

Time to implement our project ideas and get to action on a regular or one off event basis.

 

 TBD
This programme is designed to give you a great experience of physical and mental activities which combine and balance reflection, relaxation and action. It will be a group that allows for real conversations, for taking our masks off and just being who we are.
We will be a small group of 6-12 people who start the programme together and who decide towards the end what we want to make of it.
Make sure you put all dates into your calendar now.
The events will be organised and run by Laura or by selected colleagues and professionals who are qualified and experienced in what they are doing.
A breakdown of the costs:
| | | | |
| --- | --- | --- | --- |
| What | When | Info | How much? |
| Introduction to Open Eyes, Open Ears | 26 July  | Sharing our stories getting to know each other | free |
| Go Ape Tree Top Adventure |  9. August | High rope garden: lots of fun and team building  | £32 |
| Play for Personal Development | 16. August | Learn how play allows you to grow. Have fun as a team while gaining personal wellbeing | £10 |
| Swimming the Serpentine | 23. August | Picnic and active fun swimming in Hyde Park's lido | £4.50 |
| Open Eyes, Open Ears Action | 6. September | Project Planning of what this group of people wants to create together | free |
| Admin and Orga contribution |   | Laura's efforts and Meet up's organizer fees | £25 |
| Total |   |   | £71.50 |
The number of attendees is limited to 12 and the summer series will go ahead with a minimum of 6 participants. You are encouraged to attend all dates, if you can't contact the organiser.
About Fun and Depth- a group to feel at ease and alive in London
***Find us on Meet Up: http://www.meetup.com/Fun-and-Depth-a-group-to-feel-at-ease-in-London/*** 
Beat loneliness and feeling lost in London.
Meet like minded people and make friends. Connect to people at an authentic level.
Discover more about yourself, what you want and where you are headed in life.
And not to forget: have lots of Fun! 
What it is about
London is a challenging place to live in, not only because of its size and the feeling of one's own anonymity, but also due to its huge variety and the typically very competitive working environments. Being overwhelmed, a sense of loneliness, a longing for a quieter, homelier place or just a feeling of disconnect can easily become the consequences. That's what happened to me when I came to live and work in London seven years ago, and I must admit it took me at least 9 months to find my feet and establish London as my home city.
Making friends, finding hobbies and activities you love - in this city there are certainly enough oportunities to go out and socialise, but which one do you choose, which one can you trust? Which one will offer more than just shallow chit chat and drinks or not limit me to the same type of activity over and over again?
So, I thought I would bring together a group of curious explorers, who want to do lots of crazy active fun stuff with me in London, and are willing to be human and learn about themselves in more depth. And here we are, 'Fun and Depth in the City' is born! 
Who is it for?
This is a series of five summer events for young professionals (23-35 or young at heart).
This is the right programme for you
If you are new to London, dealing with plenty of overwhelm and want to explore your new home and its people more.

If you have lived here for a while now, but your life mainly revolves around work, or some of your friends have left. You feel it is time to do more and make more connections outside of work.

If you are fed up with shallow socialising, and the meaningless drinking to overcome insecurities, and more interested in a group where you can show up as who you are and will feel permission to bring all of yourself.

If the programme is literally calling you (DO IT!) and you can't wait to climb those trees, be part of a strong team and create something socially conscious together.

If you are up for feeling alive. This programme won't leave you unchanged. You will gain self awareness, body and emotional intelligence and leadership skills which might change your life and that of others who know you (This is especially true if you decide to go premium and add on the coaching package, see below for more info)

If you want to be/do more of ______________ (fill in the gap) and are ready and set to go and claim it.
Your Host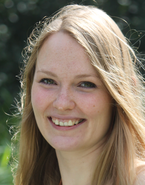 Hi, I am Laura and I look forward to welcoming you to this summer series! 
What qualifies me doing this is that I am a Certified Co-Active Life Coach and MSc graduate in Psychology, which make me a curious and constant student of what it means to be human and what it means to celebrate success and learning.
Apart from that, since the age of 12, I have been involved in programme design for groups of people, starting with the scouts, moving on with student representative roles, and more recently to designing international development programmes for young professionals of Lufthansa German Airlines. Until today, I simply love putting together a programme that creates an alive and deep learning process for anyone who gets fully involved. Read more about me here.
 Get booking! 
When & Where

London locations

SW1W 0NR London
United Kingdom


Saturday, July 26, 2014 at 12:15 PM

-

Saturday, September 6, 2014 at 2:15 PM (BST)
Add to my calendar
Organizer
Laura Ahnemann - Make Yourself Home
Make Yourself Home is an organisation supporting global citizens in London and around the world (23-35 or young at heart) who are missing a sense of belonging in their profession or current living environment.
Answer what your next step is, find yourself again, make friends and trust your decisions.
With Make Yourself Home you get to feel more alive and shine your light.
Create you own stress-resilient base of confidence and strength at all times.
Open Eyes, Open Ears: Fun and Depth Summer Series