About this Event
Open for Art, curated by Jelly, is Reading's innovative visual arts festival in the town centre, held this year on 28 June - 5 July. A celebration of the town seen through the eyes of both artists local to the area and from further afield. For the past 26 years, Jelly has been enabling, supporting and working in the Arts in Reading. Open for Art celebrates the quiet spaces, learning new skills and acknowledging the positive impact that the Arts has on everyday life. Follow our map or stumble across our curated programme of events, some invite you to observe, some invite you to participate, all invite you to be creative. Artists residencies around the town are a chance to experience seeing the world through someone else's eyes. Workshops and drop-in activities allow you the time and space to explore your own creativity. Open for Art is the biggest voluntary project Jelly run, only made possible by the generosity of our volunteers, supporters and friends, we thank you all and we're looking forward to seeing you all this summer.
If you would like to find out more about volunteering with us please email enquiries@jelly.org.uk.
If you would like to put forward a proposal for an artist residency please email belong@jelly.org.uk.
To find out more about Jelly or Open for Art visit: jelly.org.uk or find us on social media: @thejellyreading.
image: Salvo Toscano ' Chris Mercier, prepping for printing at OHOS Studios, Open for Art 2019'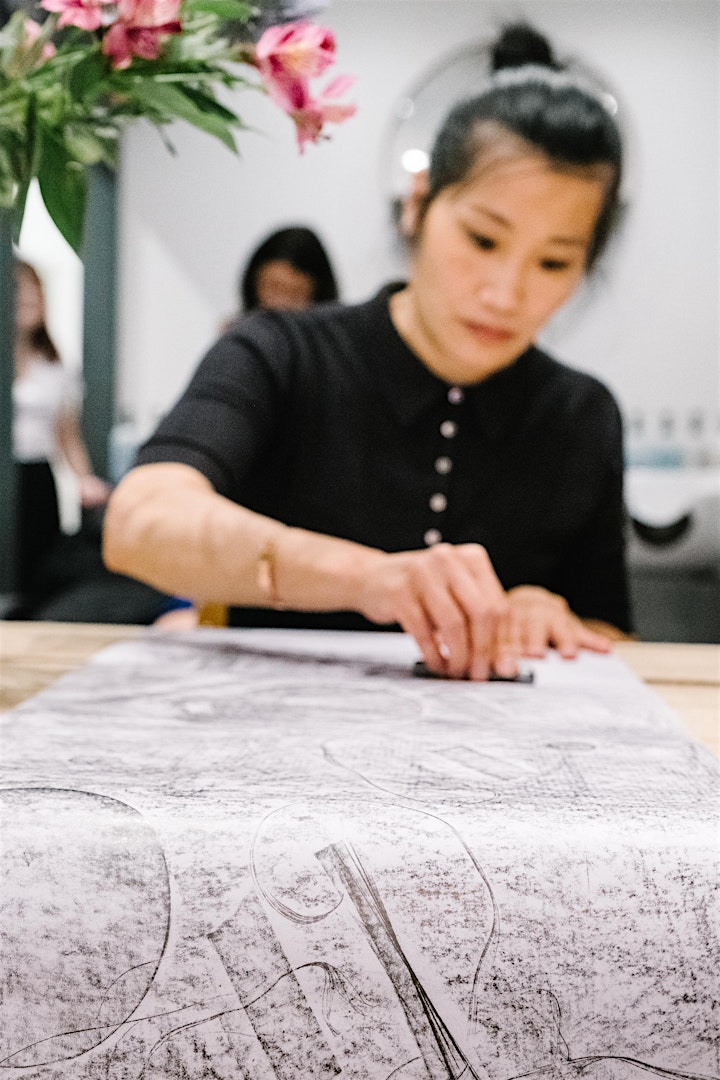 Artist-in-Residence at NYLON, Kit Yan Chong