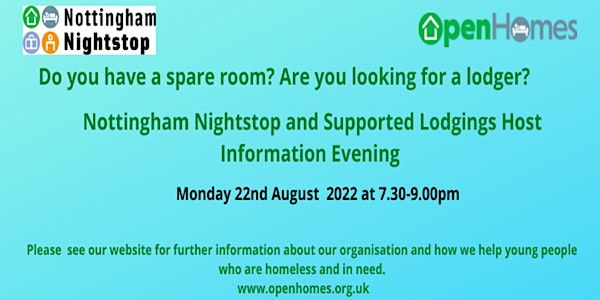 Open Homes Volunteer Information Evening
If you feel you want to help a young person in need and you have a car or spare bed, this event is for you.
About this event
This event will explain the heart behind the charity and let you know the various ways you can impact a young person's life with the support of Open Homes. We'll provide everything you need to know to become a volunteer.
We'd love to have you on board in any of our volunteer roles depending on your level of availability. They are:
Drivers
Nightstop Hosts
Supported Lodgings Hosts
Come join us between 7.30-9.00pm via zoom and see how easy it is to support a young persons in need.