Description
The Blooming Founders Open House is an unique opportunity for female (and male) entrepreneurs to try our new co-working space in Shoreditch for a day, meet with other members and improve their business skills.
We will cater for light breakfast and coffee and tea throughout the day.
The Community Co-Working Day starts at 9am and finishes around 5pm. You are welcome to join whenever you'd like.
You just bring your wonderful self and your laptop! :)


Lunch & Learn Session (12.30pm - 1.30pm)
How to Create Irresistible Products & Keep Customers Coming Back


AydaOntheGo is a Business Coaching Service that teaches entrepreneurs and business owners how to build and grow an income-generating; profit-making business.
Shisha Dublin-Green, a Business Coach, Trainer and Speaker, is the founder of AydaOntheGo Business Coaching. Shisha has over 20 years' experience working as a Pensions Analyst in the UK financial industry, and over 7 years' experience as a business coach and consultant to start-ups and small businesses in UK and Africa.

Afternoon Meditation Session (4.30pm - 4.45pm)
Experience balance, inner-peace, and strength to approach your life with a sense of presence yet ease. This guided meditation session will take you to a place of pure calm and bliss. Explore a journey inwards and find all the resources you need inside you.
The session will be guided by Amelia Miraut who is a wellness coach, intuitive artist and complementary therapist based in London.
She is the owner of The Blissful Art, a mobile creative studio with a mission to spread happiness through art and mindfulness. Amelia loves guiding people to express creatively, live with confidence, experience flow and find balance in a hectic London.



The Space:

BROUGHT TO YOU BY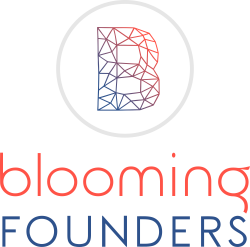 Blooming Founders is London's leading female-friendly startup platform offering networking opportunities, educational classes and events, and a collaborative coworking space where ideas transform into tangible businesses. Our platform has been designed for the needs of female founders and we welcome everyone to join.