Location
Dyson School of Design Engineering, Imperial College London
Imperial College Road
London
SW7 9EE
United Kingdom
Explore the journey to becoming a trailblazing innovator in the 21st century
About this event
The event is part of the much larger Great Exhibition Road Festival on the weekend of 18th-19th June, where the whole of the Exhibition Road is closed to traffic and all the World renowned organisations such as the V&A and Natural History museum put on special events and activities. Our OPEN HOUSE event makes up the Future Design Zone, which in turn is part of the much wider range of exciting science and technology related events within the Imperial College campus. For example our Robotics research teams will also be demonstrating their robots in the Smart Machines Zone.
The Dyson School of Design Engineering opens its doors to showcase interactive activities and innovations across four floors of our building, from the work of first year students just starting out, through to a full size physical and virtual reality experience of our future autonomous journeys.
Spread throughout the impressive Dyson Building, visitors will be able to try their hand at designing chairs with Imperial-RCA innovation design engineers, and leave with a chair design; visit our audio lab to experience 3D sound and leave with a digital profile of your hearing, or try out a full-size mock-up of an autonomous vehicle, and leave with a virtual experience of future city centre journeys.
Attend a talk in our talks programme, try out the latest immersive 3D computer aided designing in virtual reality, meet motivated young innovators and their start-up propositions and much more. Visit to experience your own innovation journey and bring your friends and family too.
The Dyson School of Design Engineering is the newest School within Imperial College London and, hosting collaborative courses with the with the Royal College of Art, it is a powerhouse of innovation, with over 600 students, from first year undergraduates to PhD students and researchers. Our Open House event, led by students, is a celebration of being a young innovator in London, one of the world's most important locations for design and engineering led innovation.
EXHIBITS & ACTIVITIES
Superform: extraordinary explorations in seating, value without costing the planet
Students from the globally renowned Innovation Design Engineering (IDE) course, a collaboration between Imperial College and the Royal College of Art, will be displaying 'Superform' chairs developed as part of their course and an exploration of the concept of 'me factory'.
Alongside the chairs, visitors will have the opportunity to make an individual contribution to creating a distinctive set of chairs using recycled and waste materials. We call this Superform Collaboration. You will also be encouraged to reflect and be creative as a result of what you see and contribute to Superform thinking, recording comments or leaving sketches of chair designs.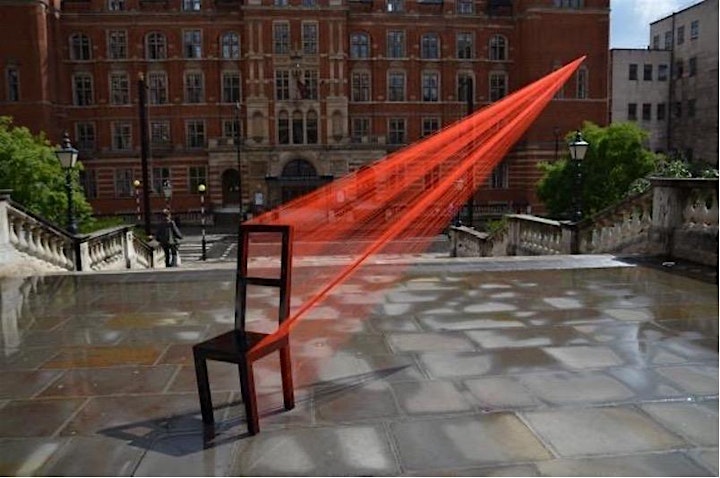 Audio Experience laboratory tours
Can we simulate in Virtual Reality a sound source which is undistinguishable from a real one, as much as you won't be able to say whether you are in the middle of a busy road or sitting on your sofa at home? Visit us, and you will experience state-of-the-art headphone-based 3D audio, and get a chance to measure the acoustics of your external ear for a truly customised and immersive experience.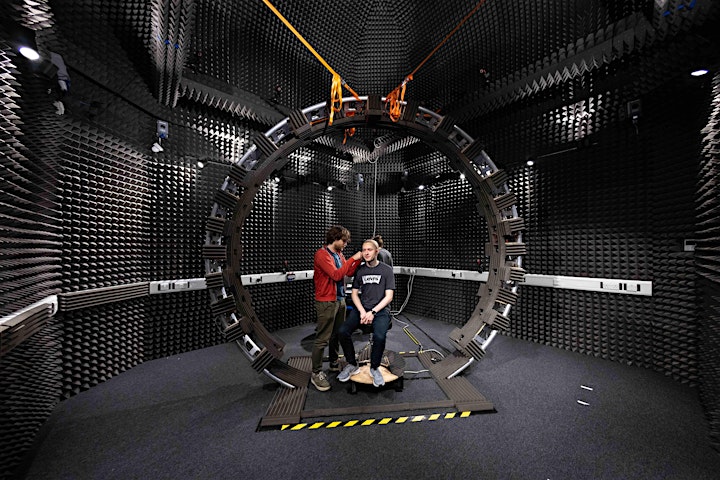 Voyage: Virtual reality experience of an Autonomous Vehicle
Vehicles that can make journeys without a human driver - Autonomous Vehicles (AVs) - already exist and will soon become common place. This opens up a wide range of opportunities for re-thinking the design of 'cars' and what we do and experience during our journeys. Utilising a lo-fidelity full size prototype of a concept AV visitors can use a virtual reality headset to experience a future AV voyage.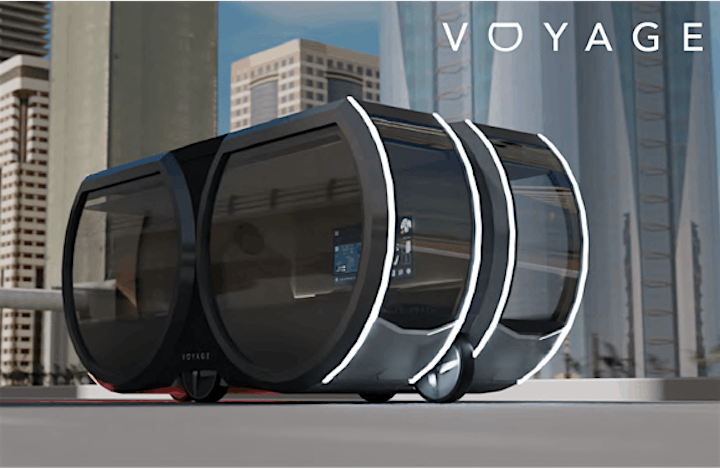 Music of the Earth workshop
Mix music and nature sounds in our soundscape-making workshop: say how you feel about climate and environmental change challenges and solutions through the uniquely expressive medium of sound! Also find out how you can contribute to our soundtrack for a changing planet, a co-production by Imperial and Royal College of Music students, the public, and nature itself.
Spaces are limited, so to be guaranteed a place, please book (for free) here.

SHADE: Empowering consumers to embrace sustainable fashion with their spending.
An interactive demo of SHADE, where people can try the browser extension themselves and receive first-hand sustainability info about the impact of the fashion brands they're wearing. SHADE is a techstyle innovation uniquely positioned to pioneer a shift to sustainable fashion by nudging consumers to take action with their purchasing power.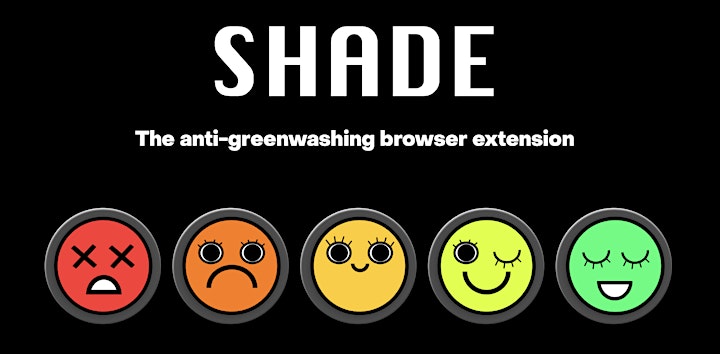 Talks programme
Talks will take place in the Dyson Library on the 1st floor of our building. The schedule below will be updated with any changes.
SATURDAY 18th June
13:00 - 14:00 Start-up stories
- Wave optics - AR eyewear, Tom Holford, Mechanical Design Engineer
- Nettoken - Password-less password manager, Charlotte Slingsby CTO & Co-founder
- Hippocampus - Immersive virtual reality to help long-term memory. Dr Nora Abdoun: Founder
15:00 - 16:00 AI and Machine learning
- IBM
17:00 - 18:00 Sustainability
- Petit Pli - Clothes that grow, Ryan Yasin, CTO & Founder
- Lego - lego education, Shafina Vohra
- Amphibio, bio-inspired technical textiles, Speaker?
SUNDAY 19th June
14:00 - 15:00 What is Design Engineering
- Design Engineering, Dr Sam Cooper
16:00 - 17:00 Start-up stories
- Shady Club, Anti-greenwashing browser extension, Sille Bertelsen, COO & Co-founder
Dr Sam Cooper (above) will discuss 'What is Design Engineering?'
Gravity Sketch | Sketch battles in virtual reality
Gravity Sketch is an industry leading VR application for sketching and creativity in 3D. The company was formed by two graduates of the Innovation Design Engineering programme in 2014. At OPEN HOUSE you can take the opportunity to try out the 3D VR sketching experience, take part in a sketch-off with another VR sketcher, or simply observe a VR sketch battle.