Open Lecture - Filmosophy: Film as Philosophy by James Mooney
Description
Open Lectures
Our Open Lectures series celebrates the research, projects, collaborations, events and professional practices of our teaching staff at the Centre for Open Learning. Our courses are designed and taught by an extraordinary range of talented and dedicated academics, practitioners and professionals. Many enjoy long and distinguished careers whilst others are in the early stages, perhaps in the midst of their Postdoctoral study or working on their first book or exhibition. Our new series will, for the first time, bring our learning community together to listen and engage with our tutors, as they reveal the story behind their own practices and research, perhaps through a funded project, a commission or continuing professional development.
These free, one-hour open lectures will occur each term and all enrolled students will be encouraged to attend alongside members of the public. We will advertise the event details and they will be published online. We hope you will join us for what should be a fascinating series of events.
What?
Our first lecture will discuss the relationship between film and philosophy. Can film do philosophy? What does it mean for a film to be philosophical? This lecture will examine the claim that we can consider some films to be works of philosophy and some filmmakers philosophers.
When?
Tuesday 24 October 2017 from 7pm to 8pm
How?
The event is free and open to the public. To secure your place, tickets have to be booked in advance via this page.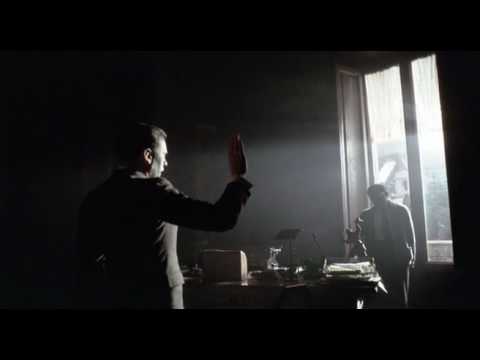 James Mooney is a lecturer in Film and Philosophy at The University of Edinburgh's Centre for Open Learning. His current work focuses on the relationship between film and philosophy - particularly the ability of the moving image to convey philosophical ideas and concepts - and he has recently presented conference papers on free will and film (Edinburgh), cats in transgressive cinema (Cork), Duncan Jones' Moon and the philosophy of Derek Parfit (Istanbul), and documentary objectivity in the post-truth age (Karlsruhe). James also curates the Filmosophy season of philosophical films in association with the Edinburgh Filmhouse and Glasgow Film Theatre. He considers himself fortunate to be able to indulge his love of cinema and call it 'research'.