Professor Lucy Rogers' Inaugural Lecture at the Brunel Research Festival, on 'Tinkering and Talking: Undervalued Engineering Skills'
About this event
Part of our Open Lecture series, we're delighted to present the Inaugural Lecture of Professor Lucy Rogers - Royal Academy of Engineers Visiting Professor of Engineering: Creativity and Communication at Brunel University London
Tinkering and Talking: Undervalued engineering skills
Engineers are not renown for their creativity – or their social skills. This lecture highlights where the education system has stifled creativity in the past and highlights how and where engineers have overcome this to produce innovative products that have positively affected lives. It also looks at communication skills –from comedy to storytelling - and shows that engineering is not mutually exclusive from entertainment. By combining both Creativity and Communication skills, engineers are going to change the world.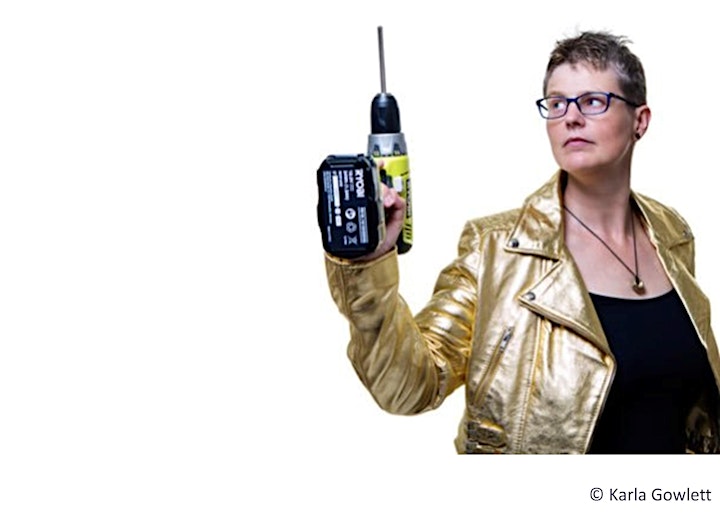 Lucy Rogers is the Visiting Professor of Engineering: Creativity and Communication at Brunel University London; a Fellow of the Institution of Mechanical Engineers; Fellow of the Royal Academy of Engineers; a problem-solver; maker; author of It's ONLY Rocket Science - An Introduction in Plain English; and was a judge on BBC's Robot Wars.
Lucy is renown for her creativity and the fun things she makes - such as boots with LEDs in that you can tweet to change colour, and a fartometer that appeared on Tomorrow's World and IBM's front webpage! However, on personality tests, creativity never scores highly - she is more logical, analytical and a follower of rules. She says that although we all have a tendency to be a certain "type", creativity is a skill, rather than innate ability, and like all skills, can be trained and improved.

Join us in celebrating the world-class and challenge-led research carried out by our colleagues from across the University, in the inaugural Brunel Research Festival throughout the month of May. Showcasing the diverse impacts our research has on society, both in the UK and globally, the Festival is a celebration of our excellent disciplinary research, innovation and interdisciplinary activities across a packed programme of interesting activities.
Organiser of Open Lecture, Tinkering and Talking: Undervalued engineering skills
Brunel University London is a modern, forward thinking University based in Hillingdon in the west of London. We are heavily involved with our local community and run a wide range of events throughout the year that members of the public can get involved with, from public lectures on our research, to charity fundraising events and foreign language courses.