Open Link - Nottingham

Monthly Event - First Friday of every month: 16:30 to 19:00 (BST)
Event Details
What is OpenLink?
An informal social meet-up bringing together, arts & creative practitioners, local residents and business owners, welcoming arts, culture, tourism and heritage professionals from across Nottingham.
Open Link is a reception network. It aims to connect you to appropriate projects and contacts. You can suggest networks or initiatives you'd like more information.
It's role is to engage effectively with the initiatives emerging within the OpenLink location for 'Everyone'.
When is the next OpenLink?
Friday 7th March
Where?
The Secret Kitchen Cafe - Family Cafe Project 
Capacity?
Plenty of room for what we are going to need.
Don't worry if you are unable to attend the physical hangout a Google+ Hangout runs along side the physical meet-up welcoming up to 9 guests remotely.
4.30 - 5.30 arrive, eat, relax and chat (Google Hangout runs from 4.00)
6.30: Bar Time in The Lord Nelson (Lord Nelson Street, Sneinton)
7.00: OpenLink closes - bar remains open
IMPORTANT NOTICE: Change of Venue
OpenLink is going on tour enabling us to explore Nottingham's hidden social spaces and bars. Occassionally OpenLink will screen TED talks and web based media when Screen22 owned by OpenLink regular Amy Gathercole will be kindly hosting us. 
OpenLink Champions
Screen 22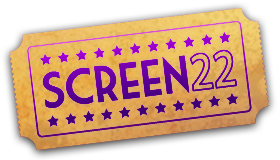 Beccy's Global Kitchen
Debbie Bryan 
Sneinton Market
...a little more info
Open Link is for any individuals operating a company, working, living or running projects looking to connect with like-mined people in the area.
OpenLink has been running since February 2013 focusing the initiatives centred around Nottingham's LaceMarket. We are now looking to include independents for "Beyond the CQ Boundary" #CreativeQuarter
Creative Twinning
Wasteland Twinning
Nottingham Independant Creative Community
Creative Quarter Company
Nottingham Institute
The Corner
Sneinton Market (outdoor)
Family Cafe
The Rummage Lounge
Creative Nottingham (Blog)
Bees Make Honey
#HockleyRocks
StrEAT Market
LaceMarket Squared
Cobden Chambers
CQ PopUp
City Deal
UltraBand
Notts.TV
Beyond the Boundary
The Hopkinson Gallery
The Canning Circus Collective
These projects are running, some have funding and some have funds to allocate. Some have come to light since OpenLink began and The Rummage Lounge was conceived within OpenLink. If you know an independent who should be included in the list let us know.
Open Link Nottingham is part of the PCM & Cellar54 business network. It's aim is to bring together (at informal gatherings held in locations around the UK) service providers, funding initiative oraganisers, already established groups (on mass or sending a representative), fund applicants and local social, habitual networkers!
Check our Scapbook full of documents and public domain media released to date relating to Nottingham's Creative Quarter.  
Where

St Christopher's Church Hall
Trent Road
Sneinton
Nottingham
United Kingdom


Monthly Event - First Friday of every month: 16:30 to 19:00 (BST)
Add to my calendar
Organiser
Caron Lyon - Open Link @pcmcreative
OpenLink is part of the 'PCM projects' business network. Established in 2012 It was set up to host informal gatherings, open space, unconference and TEDx style events around the UK and online welcoming, individuals as well as already established groups on networking trips (on mass or by sending a representative). In a nutshell... local, social and open to habitual networkers! New for 2018