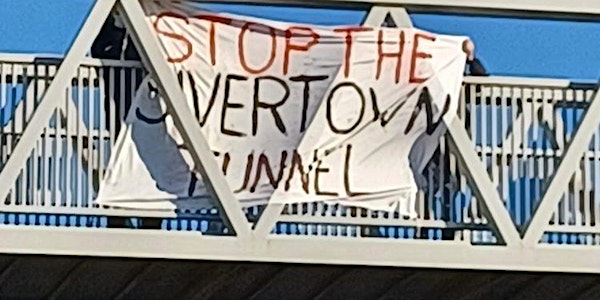 Open Meeting: How to Stop the Silvertown Tunnel
Event Information
Location
Waterloo Action Centre
14 Baylis Road
London
SE1 7AA
United Kingdom
We invite all Londoners to join us, to plan community action, workplace action and direct action to stop the Silvertown Tunnel project
About this event
The Stop the Silvertown Tunnel coalition includes community groups, environmentalists, trade unions, political groups and residents of Newham and Greenwich. We are determined to stop the £2.2 billion tunnel project, which will make air pollution worse and contribute to the climate emergency. We want resources to be put into public transport and non-car modes of travel.
This event will be held in a hybrid format - on line, and at the Waterloo Action Centre - due to the coronavirus pandemic. You can register to attend in person or on line. You can decide how to attend nearer the time - you will still be welcome!
We have lobbied City Hall and written letters for three years. An earlier campaign group worked for SIX years before that! Doctors, teachers, climate scientists, transport experts, MPs and councillors have all urged the Mayor to cancel the project. But power is not listening!
The politicians at the COP 26 talks in Glasgow in November responded to the climate emergency with "build back better blah blah blah". The Mayor and his colleagues are doing the same.
So we intend to step up our campaign – beyond Greenwich and Newham, across London. Time is short. In April 2022, the tunnel-boring machine will be transported to London from Germany, where it is being built.
Date and time
Location
Waterloo Action Centre
14 Baylis Road
London
SE1 7AA
United Kingdom