ESCAPE SHEPHERDS BUSH OPEN MIC NIGHT
About this Event
EDIT - WE ARE HAVING TO TEMPORARILY CLOSE ESCAPE WEST WHILE THE GOVERNMENT MAKES UP ITS MIND WHAT WE CAN AND CANNOT DO. WE'LL BE BACK SOON SO KEEP AN EYE OUT FOR US.
Come and join us for the return of our open mic nights in Goldhawk Road. You can book your time slot before you show up to guarantee a chance to play. You can also book a spectator ticket for friends and family (or if you just wanna watch the show). We do recommend this so we can space everyone out nicely.
We have a full PA to take advantage of but currently with no drum kit. This will be added to future nights so keep an eye out.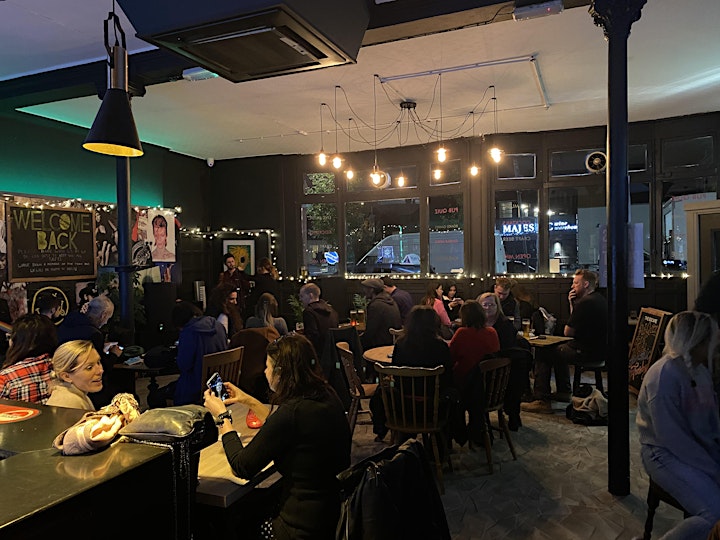 COUPLE OF HOUSE RULES
1. Your slot is 15 mins. This includes set up and set down so keep it simple.
2. Cheer everyone on...it's just polite
3. Please arrive by 7:30 is you're a spectator or we may end up giving your seat away
4. Bring your own mic if you have it. We have some spares but in the spirit of staying hygienic it would be helpful if you have your own.