Description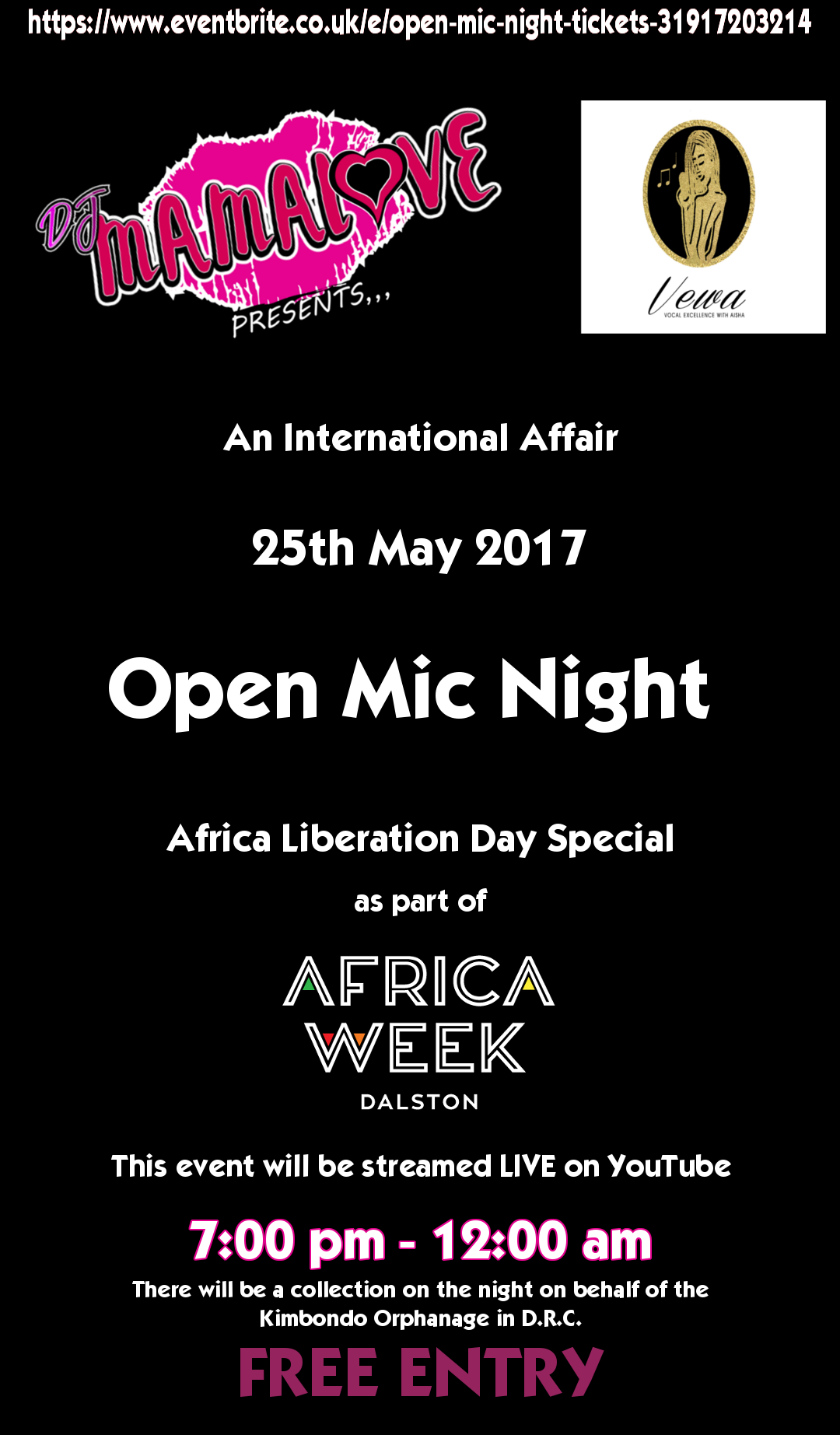 In honour of African Liberation Day aka Africa Day, this month's event is an "International Affair". Working with Africa Week Dalston and VEWA for a good cause. With acts streaming LIVE to the world via YouTube from different parts of the world. All of this will be held at the Dalston Social, on Thursday, 25th May, 2017, 19:00pm - 00:00am BST with myself, DJ Mama Love. Come and show your talents to the world on the day where all of Africa and its diaspora celebrate freedom and liberation.
This time, the show will be hosted by the beautiful and talented MOBO Awards Nominee Aisha Peters. There will be guests on the night from all around the globe and town, so don't forget to bring your peeps. There will be a collection for the children of Kimbondo Orphanage in Kinshasa, Democratic Republic of Congo. Please give generously, where possible.

Doors open from 7pm BST, show starts at 8:30pm BST sharp.
For enquiries email: djmamalove@djmamalove.net
FB: /DJMamaLove