Description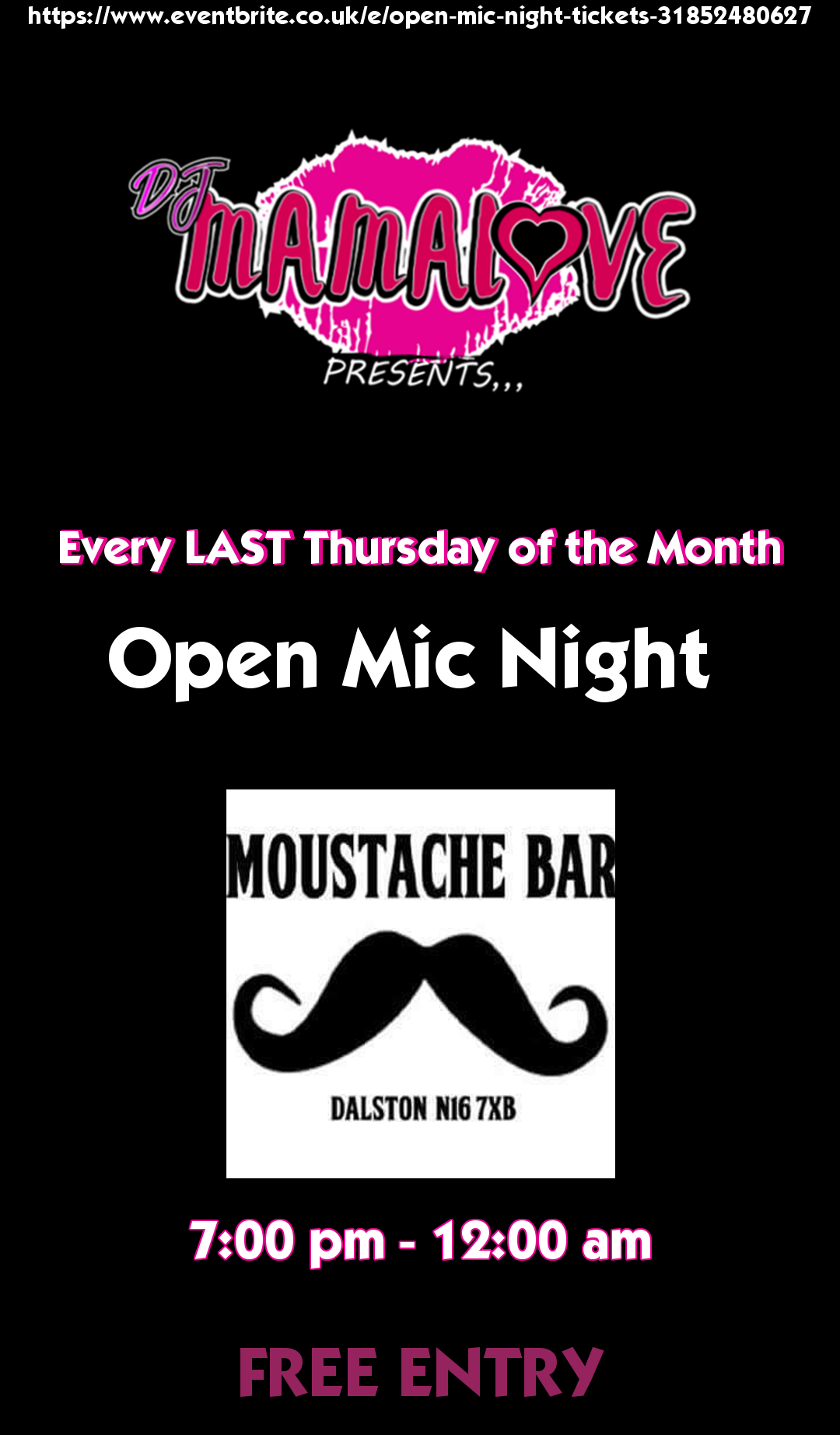 The International Affair was a raging success with the bar being raised yet again. Come and add yourself to the ever growing list of top talent. If you're an actor, show us. If you're a comedian, come and make us laugh. If you're a singer, come and bring the rafters down. If you're a rapper, come and spit that fire on the mic. If you're a poet, come and drop those jewels on our minds.
It's Free Entry if you register for a ticket or PAYF (pay as you feel) at the door. Due to rising costs there will be a £1 fee for all entrants who wish to partake in the Open Mic. Interim music on the night will be provided by yours truly, DJ Mama Love.
Doors open from 7pm BST, show starts at 8:30pm BST sharp.
For enquiries email: djmamalove@djmamalove.net
FB: /DJMamaLove