There has never been a more important time to enjoy poetry. It is a Poetry Poetry is a universal activity and open to all
About this Event
We welcome you last Thursday in the month inspiring open mic poetry night from the heart of St. Paul's Library. Bristol.
We have an incredible line up of amazing Guest poets, local and international
Thursday 25th Feb special Guests attendees: from Skear Zines, Louis Bailie, Akulah Agbami and Maya Chowdhury
Skear Zines is a shape-shifting bundle of resistance, celebration and querenesse, fired by a desire to connect (to each other's imagination, spirit and traces of touch)during the COVID19 pandemic and beyond
Friends of St Paul's Library, Open Mic Poetry Night's, promises to be an exceptional event. A chance to listen, luxuriate and linger.
Everyone and all abilities welcome
Come and share, come and air, come and indulge in some poetry.
Friends of St Paul's Library ,Open Mic Poetry Night will not be complete without your poetry reading & your thought-provoking contributions. To attend or reserve your reading slot email: bristolfriendsofstpaulslibrary@gmail.com
Share a favourite poem?
Share one of your own poems?
Share a poem from a poet who has inspired you?
Or just unwind and feel really artistically stimulated to enjoy a night of poetry at your local library.
Friends of St. Paul's Library is a dedicated group of enthusiastic people committed to achieving our mission to place St. Paul's Library at the heart of our community.
Listen, luxuriate and linger.
Friends of St. Paul's Library is supports the Bristol Library Service Strategy 2020 - 2024. Funded by Arts Council England.
If you wish to find out more participate in a wide variety of FREE list of creative well-being online activities for 2021.Please book on Eventbrite or email Admin:Bristolfriendsofst.paulslibary@gmail.com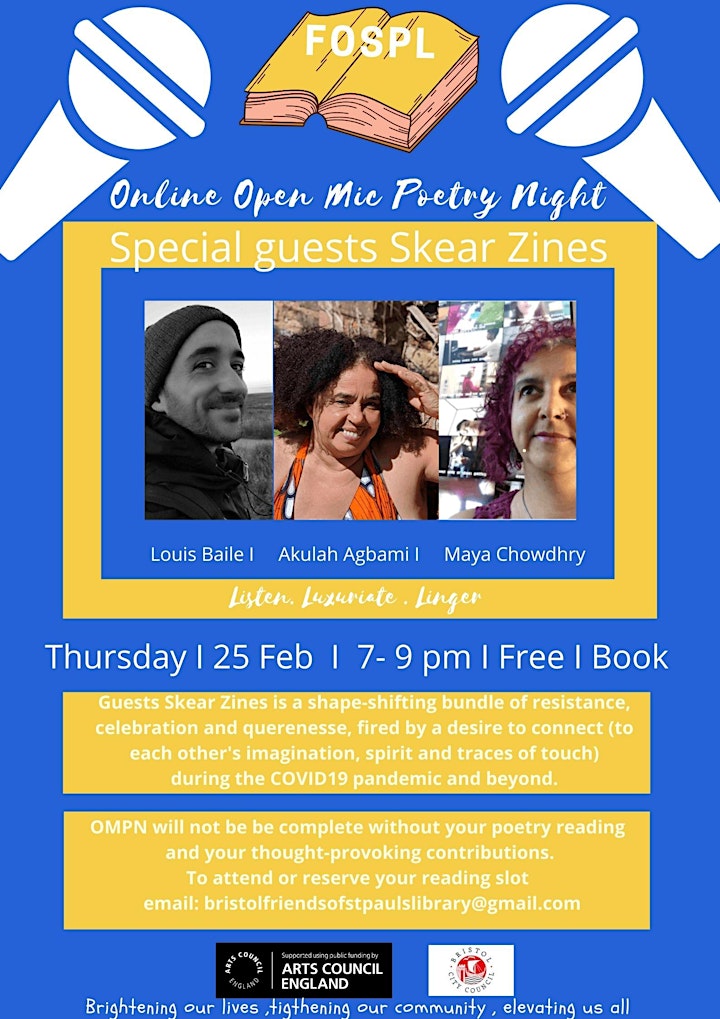 Please take the time to visit and luxuriate some of the Special Friends of St. Paul's Library monthly guests Facebook or websites. Enjoy
Skear Zines //sarahhymas.net/skearzines/
Maya Chowdhury https://interactiveartist.org/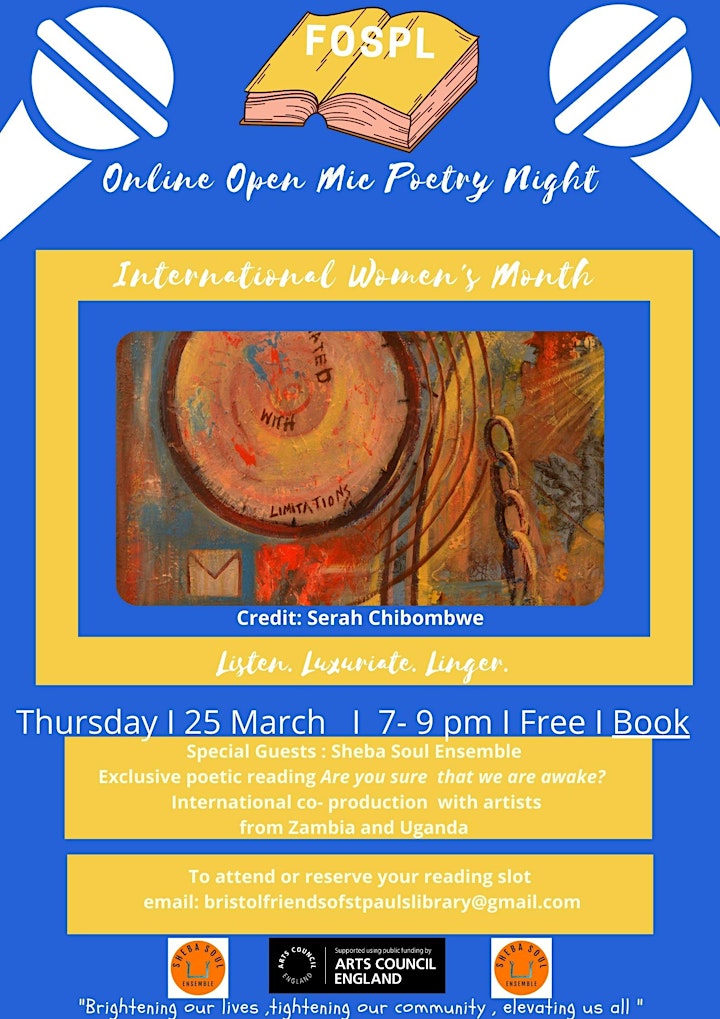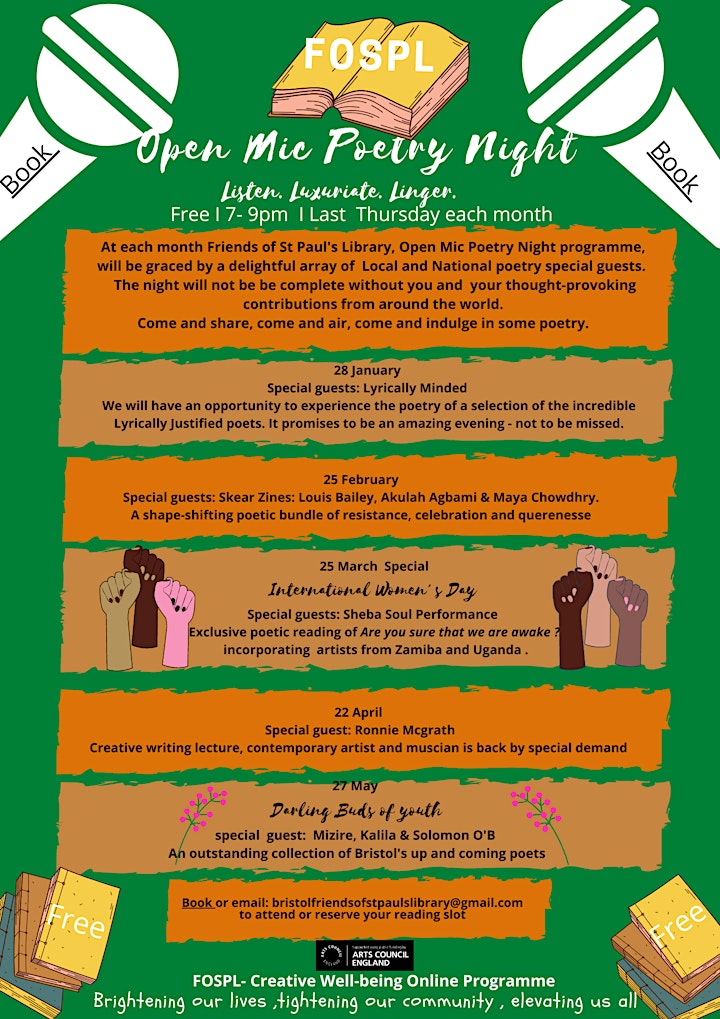 Got your Library card
Bristol Libraries Online Resources
Information on online resources which you can use free of charge. If you're a library member, you can use most of these resources from home.
https://www.bristol.gov.uk/libraries-archives/ebooks-eaudio-from-library