Sales Have Ended
Registrations are closed
Pre-event tickets can no longer be purchased - PLEASE JOIN US ON THE NIGHT, BUYING YOUR TICKET AT THE DOOR (OPEN AT 7PM)
Sales Have Ended
Registrations are closed
Pre-event tickets can no longer be purchased - PLEASE JOIN US ON THE NIGHT, BUYING YOUR TICKET AT THE DOOR (OPEN AT 7PM)
Description
Cambridge University Hospitals' 8th Annual Mental Health Week runs from 8-12 October and aims to promote mental health awareness for World Mental Health Day
PLEASE NOTE THAT BOOKING IS UNLIKELY TO BE SUCCESSFUL IF YOU ARE USING INTERNET EXPLORER - INTERNET EXPLORER IS NO LONGER COMPATIBLE WITH MANY APPLICATIONS INCLUDING EVENTBRITE. EVENTBRITE WORKS BEST WITH GOOGLE CHROME, WHICH YOU CAN EASILY DOWNLOAD FROM THE INTERNET.
CUH 'Time To Change Group' and CUH 'Mental Health First Aiders' for World Mental Health Day
Proudly Present
OPEN MIND NIGHT
an entertaining evening with a theme of mental health and wellbeing with a long list of performers including Jaspreet Kaur and Alice Walker(see below)
On Tuesday, 9th October 2018 doors open at 7pm for a 7.30pm start
at The Hexagon at the
Frank Lee Centre
all proceeds go to support The MindEd Trust
An evening of
music

stand-up

poetry readings


We'd really appreciate it if you'd pre-register for the event so that we have some idea of numbers - and so we can contact you if any details change. Just £2.50 entry if you pre-register - and £3 at the door - with donations very welcome!
Come directly to the Hexagon and avoid the Frank Lee Centre entrance fee.
Bar and Sta's (for food) open from 5.30pm - why not join up with some friends and eat before the event?
Entry fee to the Frank Lee Centre will apply if you arrive before 7pm and don't enter the complex via the Hexagon.


Our Star Performers include:
Jaspreet Kaur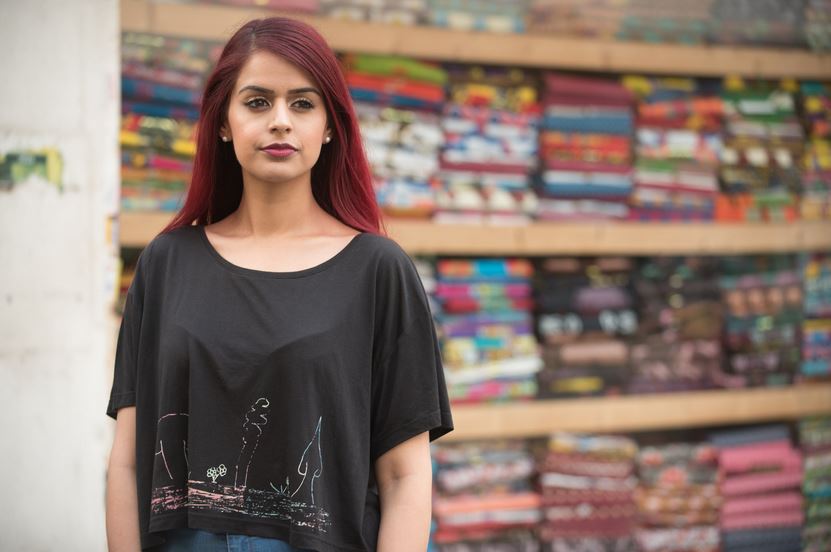 Jaspreet Kaur, better known as Behind the Netra for her poetry, is an award-winning Spoken Word Artist and History teacher from East London focused on sharing her thoughts on gender issues, mental health stigma, historical topics and positive social change. Jaspreet actively works with national government, corporations and charities alike, such as TED, Westminster Interfaith Council and Action for Children, using her poetry to inspire and drive change. This year, Jaspreet had the honour of performing for Her Majesty the Queen and The Royal Family at the annual Commonwealth Service which was broadcast live on the BBC to over 2.4 billion viewers across the world. Jaspreet truly believes that poetry can be used as a powerful tool for positive social change.
Winner of the Asian Women of the Year award by Women of the Future in the Arts and Culture category 2017
Winner of the 'We Are The City' Rising Star Award 2017 in Education
Shortlisted for the National Diversity Award for being a Positive Role Model
Voted one of the Top 10 Inspirational Sikh Women in the UK
Alice Walker http://www.alice-walker.co.uk/
Alice Walker is a local music hero - and one of Addenbrooke's own. She's a regular at local gigs and festivals, and has played SGP, Latitude and Green Man. She's played high profile gigs at The Lexington, Brixton's Hootenanny and Hackney Picturehouse and, she's returning to Open Mind Night for the third year running.
"Flowing like spoken word set to melody, her music can be both soulful and caustic, unfolding with wit and tenderness all backed up by a truckload of honesty." - Moving Tone
"Alice Walker's performances are witty, wordy affairs most will testify are spellbinding. Presenting with an odd mixture of mesmerizing talent, easy stage presence and complete lack of pretension, it's hard to see quite why she's not wildly famous by now." - Slate the Disco.
Bish Marzook
Bish Marzook is a scientist, writer, and comedian - definitely in that order if you ask her parents. She recently moved to Cambridge after completing her PhD in virology in Sydney, Australia, where she also worked as a comedian and writer. She co-ran Wolf Comedy, a Sydney comedy room committed to promoting diversity in comedy, wrote for comedy news websites SBS Comedy and The Backburner, and appeared on local and national radio representing both her comedic and scientific talents. In 2016, she performed her sold-out show 'Call me Michelle' at the Sydney Comedy Festival, and has since performed at national music and writers' festivals, international science festivals, and other local comedy festivals. She hopes to book her first food festival soon.

Plus Steve Mallen, CEO of The MindEd Trust
a talk by Steve Mallen of the MindEd Trust, a local youth suicide prevention charity and our good cause this year. We will be asking for donations to support the Trust's vital work on the night, and please consider donating now if you can by following this link.
WITH
comedy from RUTH KERN
AND
music from JOE OGBORN and ABIGAIL SMITH of Noise Solution
...and many more performers, too....
With grateful thanks to Alfie Kirk for the amazing artwork https://whistlefish.photography/about